Visitor Information
Famous for: Religious Institution, History, Photography, and Architecture
Entrance Fee: No entry fees.
Visiting Time: 4 30 AM to 12.15 A.M and 4.30 P.M to 8. PM. The timings are subject to change according to temple rituals and customs.
Visit Duration: Can stay and pray for as long as you want. Need to leave only when the temple closes.
Heavily adorned by myths and legends, the Govind Dev Ji Temple, is a famed Hindu Pilgrim centre. Located inside the City Palace Complex, the Temple is renowned for its 'Mangala Aartis' which take place every day. The mythical and calming aura the temple imparts in its devotees is mesmerizing.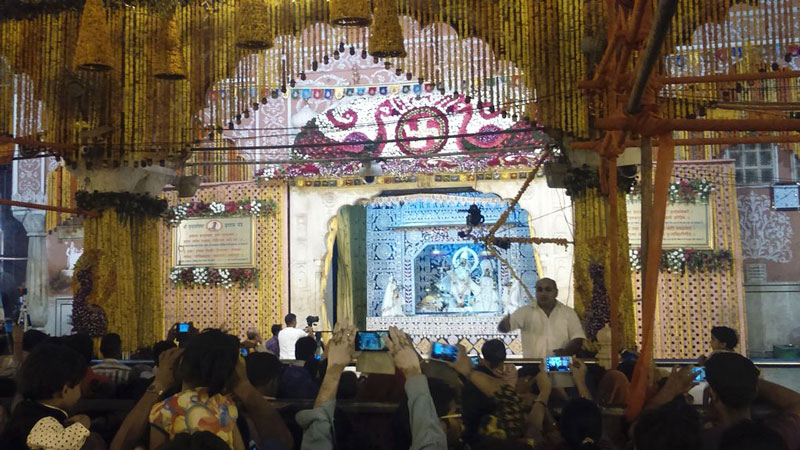 Traveller Tips
Being a religious hub, the Temple is well connected to the rest of the City.
Take plenty of water bottles but make sure you don't pollute the place. It is our responsibility to preserve our heritage monuments.
You have a lot of exploring to do so wear comfortable cloths.
Hiring a local guide would help you learn your history and some fascinating facts about the temple.
Things to Do
There are at least 20 temples surrounding the Govind Dev Ji Temple. It is a religious hub, so you have plenty of places to see.
Take part in the Bhajans of the temple.
If you have had your share of temples then head over for a fun shopping experience to Janta Bazar, Tibet Market and Tripolia Bazar.
Availability of Guides
Since the temple is located inside the City Palace Complex there won't be a scarcity of guides. You can avail a local guide quite easily.
Best Time to Visit
Rajasthan is famed for her dry climate so it is better if you pack your bags in the winters which extend from November to February so that you can enjoy your explorations in the Pink City.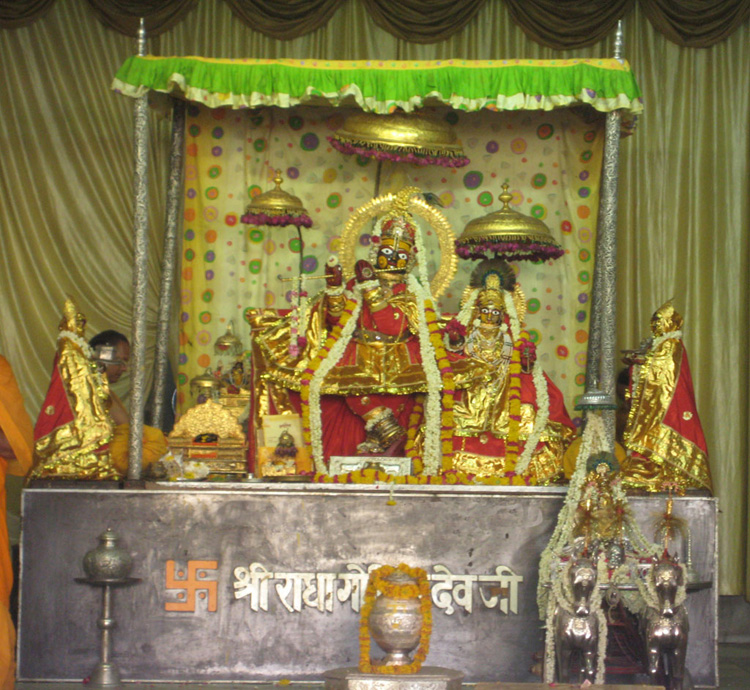 How to Reach
The temple is located inside the City Palace Complex. The Merta Road Junction Railway Station is located only a mere 5kms away from the City Complex and you can avail local buses or hire a cab to the temple.
Interesting Trivia and Facts about the Govind Dev Ji Temple
The idol is believed to be the exact replica of Lord Krishna's face, believed to be modelled by Bajranabh.
Mangala Aarti performed early morning every day is the main ritual of the temple. It is witnessed by at least 5000 people per day.
The idol originally resided in Vrindavan, but an attempt to destroy the temple by Emperor Aurangazeb, led to the idol being shifted to Jaipur.
The idol was shifted to Jaipur by Raja Sawai Jai Singh.
Nearby Attractions
ISKCON
Prem Mandir
Banke Bihari
Akshaya Patra
Sree Krishna Janmasthan
Dwarakadhish Temple
Govardhana Hill
Chandra Mahal
Nearby Restaurants
MVT Restaurant
Beekanerwala
Pizza Bite n' Slice
11 Flowers
56 Delights
Ammaji's Restaurant
Indulge in a spiritual journey and spend some time in the Temple Complex of Jaipur. Pamper in the chants of the mystical legends of Lord Krishna and revel in his spiritual aura. The architecture of Govind Devji Temple is yet another attraction, an intricately patterned wonder which imparts its numinous ambience all over its visitors.