Visitor Information
Famous for: History, Holy sightings, Seeking Experience and religious significance.
Entrance Fee: 150 rupees per head
Visiting Time: 8.00am to 12.00 noon and 4.00pm to 8.00pm, all 7 days a week.
Visit Duration: 30 minutes
Birla Mandir is a very famous temple and a highly-regarded pilgrimage for the Hindus. Birla Mandir in Jaipur is a marvellous structure that speaks of beauty in every possible way. Built of marble this beautiful temple is visited by thousands of devotees every day. This temple is surrounded by lush gardens on all sides and is a treat for the eyes to see such colourful flowers all in one place. The temple has three domes and has beautiful drawings and carvings all around. The walls are covered with quotes and sayings from well-known preachers and holy men. This temple is different from other temples and believes in equality of all religions and the domes are meant to signify that. Birla Mandir is a landmark in Jaipur and a must visit destination for every visitor. The walls of this temple have a lot to offer to the people who believe in mythology and the preaching of our wise ancestors.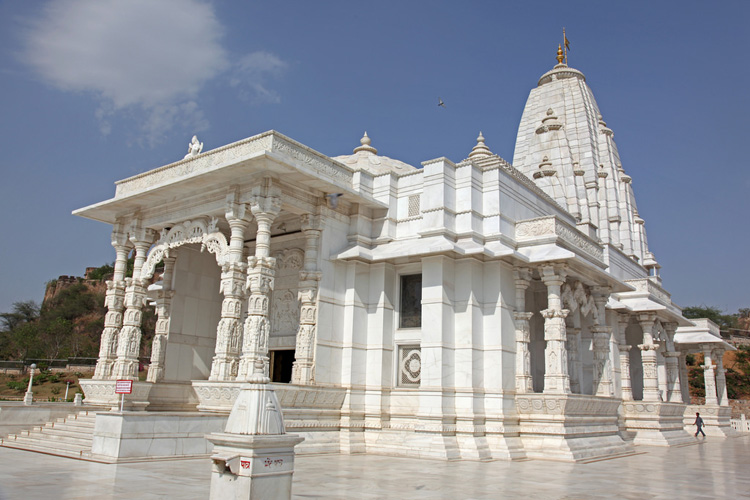 Traveller Tips
It is suggested that you visit this temple during the week day and avoid mornings and evenings as there is a huge crowd that might hinder the perfect experience that you had imagined in your mind.
Since it is a well known temple a lot of people are going to be there all the time, so make sure to leave your footwear at the allotted place to avoid theft and misplacing your footwear.
Jaipur is a warm city and hence it is recommended that you stay well hydrated and keep some water with you. 
Things to Do
Loose yourself in the serenity of the place.
Check out the drawings on the walls and the quotes from the scripts from the holy books like Bhagvad Gita.
Experience the rhythm of the soulful aarti during the evenings or mornings make all your stress wash away.
Availability of Guides
Guides aren't available in this temple since it is not as huge a place that may require a guide.
Best Time to Visit
The best time to visit this place is during the festival of Diwali as there is a huge gathering and a lot of people visit the temple on the auspicious day. Visit this place during the evening when the faint lights glaze the marble structure and make this temple look soulful.
How to Reach
The city of Jaipur is well connected and one should have no difficulty in reaching the temple. One can take a cab to reach the place or hire an auto rickshaw. There are also many busses that can take you to Birla Mandir.
Interesting Facts and Trivia About Birla Mandir
The temple is made completely of elegant white marble.
The temple is popularly known as Lakshmi Narayan Mandir
The 3 domes of the temple signify the 3 religions that originated in this country.
Birla Mandir is considered as one of the finest temples in India.
The land on which this temple stands on was given to the Birla's by the Maharaja for a mere token of 1 rupees.
The temple devoted to Lord Vishnu and Goddess Lakshmi.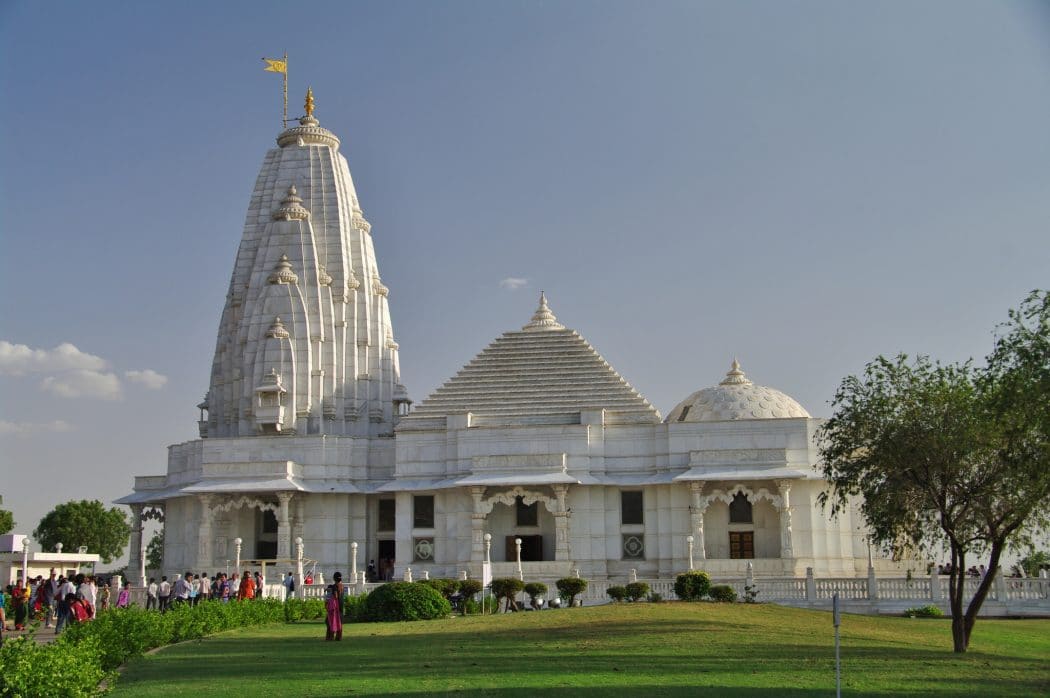 Nearby Attractions
Moti Dungari Temple
Dungari Fort
Nearby Restaurants
Hotel Roop palace restaurant
Bar Palladio
Steam
Tapri
Suvarna Mahal
Happinezz
Firewood
Replay
Birla Mandir is a very peaceful place that is known for its serene ambience. This temple is visited by hundreds of devotees throughout the day. Be it anything this place is sure to help you calm your mind and help you get over the things that bring you down. This temple is a sure visit in Jaipur and shouldn't be missed at any cost. This place carries a legacy and one can certainly feel it here. Make sure you don't miss this place during your visit to Jaipur.