Located in between the two renowned towns of Jodhpur and Bikaner, Nagaur is a charming place replete with spicy red chilly markets and is also notorious for the cattle fair which is organized annually. It has been established by Naga Kshatriyas and is an old city which is said to be created back in 12th century. There is not much to see here in Nagaur except of the historical legacy it is known for as well as the Rajasthani allure that draws tourists to this place. So, let's discover the top 5 places which you can explore here in your stopover at this quaint township and be spellbound by it rustic charm and ancient heritage.
1. Nagaur Fort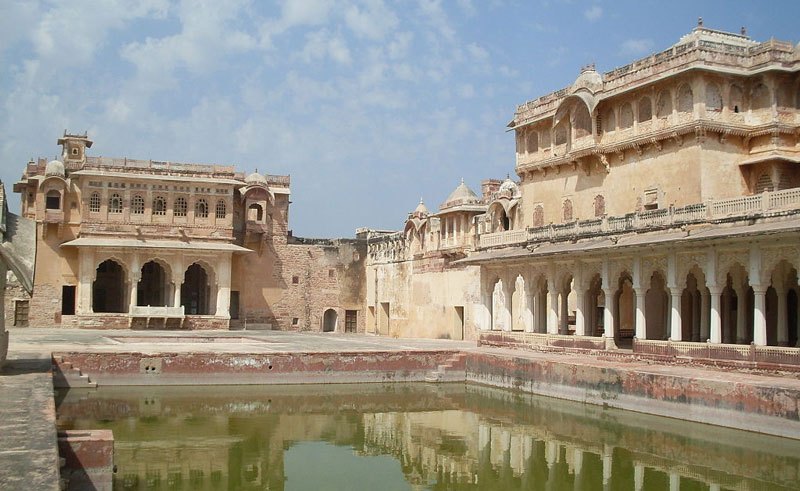 One of the chief places to visit in Nagaur, this fort has been the epitome of wars between the rulers of earlier times and thus is a significant attraction to travel around. It was erected around 4th century by Nagavanshis and later re-established by Ghaznivities especially by 12th century. It is the abode of copious palaces and many other monuments and is primarily the destination which draws history lovers to Nagaur. There are several mahals situated inside this Nagaur Fort and let time travel into those eras when the kings used to rule this place and the intricate ornamental work is also too luring and fascinating.
2. Deepak Mahal
Deepak Mahal is situated within Nagaur Fort and is a stunning palace to sightsee. The walls are marvelously and superbly ornamented with exclusive styles which are mainly flower-patterned. This mahal actually looks like a dreamland and fantasy of every royal palace lover. Paintings are on every wall and made very skillfully and adeptly. This is one of the most visited mahals of Nagaur fort and the designed walls are too luring and eye-catching that you will certainly get a striking inspiration as well as admiration for them.
3. Tarkeen Dargah
Tarkeen Dargah is also sited within Nagaur Fort and is a significant site for Muslim especially following the Ajmer-e-Sharif Dargah. It is a highly-revered place and is actually devoted and made in the remembrance of Khwaja Hamiduddin Nagauri, well-known as one of the distinguished pupils of Khwaja Moinuddin Chisti. It is also a must to explore in Nagaur Fort and is a prominent charm of the city too.
4. Jain Glass Temple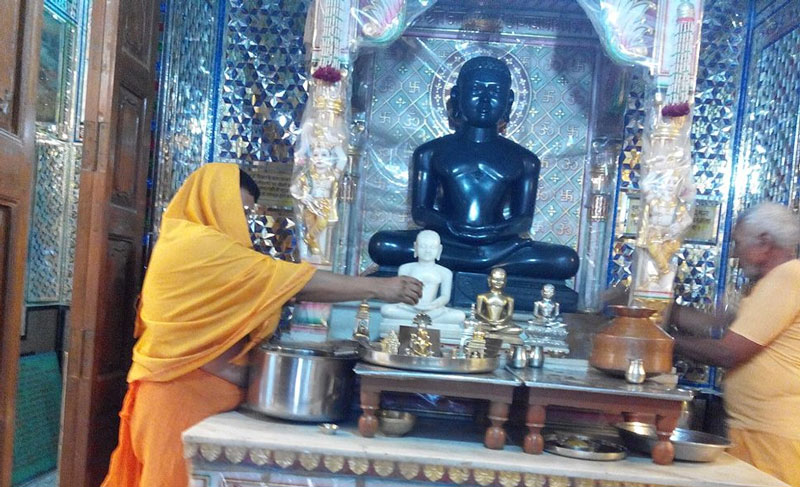 A shrine constructed of glass, is there anything more magnificent then this beautiful temple! Jain Glass Temple is wholly created of glass and is an extraordinary temple amidst all other Jain shrines. The glass artistic craftwork actually portrays the old-age works of Jain Holy Scriptures and the marble art is too picturesque and quaint that you will not be able to take your eyes off it! It is an amiable place to explore and shows the idols of Jain Lord Mahavira as well as other revered 23 Jain Tirthankaras also.
5. Amar Singh's Cenotaph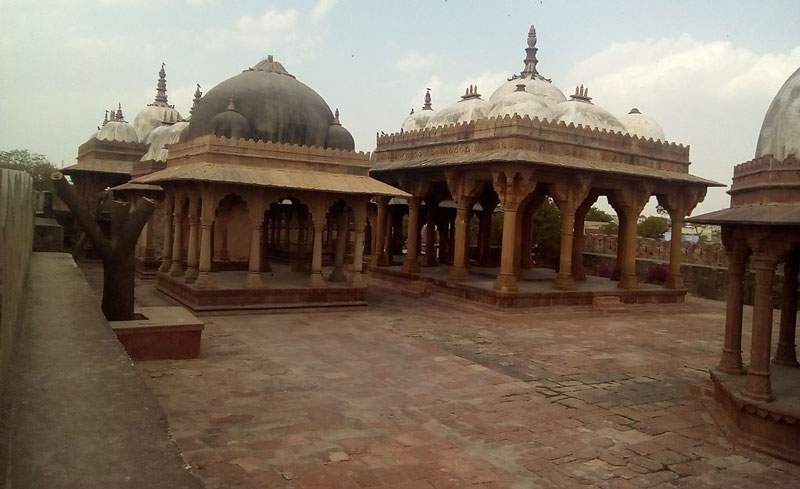 This beautiful yellow stonework cenotaph pays tribute to Amar Singh who was a renowned Rajput folk idol and his footprints are also can be found in the middle. There are flower-patterned designs carved around the cenotaph and also the stone work on other monuments which are devoted to his wife who passed away before Amar Singh, his three queens who sacrificed their lives following the sati ritual and also many of his clan affiliates. You will also find a Hanuman temple situated just by the entry gate where a daily puja is regulated.
The above listed ones are the best attractions to discover the historical and stunning aura of this Rajasthan attraction. Unquestionably, Nagaur is a wonderful and charming addition into the bucket list of travels in Rajasthan. This town's amazing attractions makes it a must to visit and witness one another historical heritage. Hence, don't forget to discover Nagaur on your next trip and we wish you all luck for a cherishing journey here, bon voyage!
More Tourist Destinations In Rajasthan: