If you are looking for a place that is beauty personified, if you are after a place that offers serene atmosphere and spectacular views and if you are aiming for some rejuvenation for your body and soul through natural treatment, you cannot think of a place other than Kerala. Kerala, the land, which enjoys the partiality of Mother Nature, has a lot to offer to tourists. Awe-inspiring beaches, majestic hill tops and picturesque landscape spellbound you on your visit to Kerala. It is very difficult to shortlist the tourist places in Kerala to narrow it down to 10 top places. However, an attempt is made here and you could include as many in your itinerary. The only suggestion while you visit Kerala is to take a long leave so that you could maximize your stay in the place.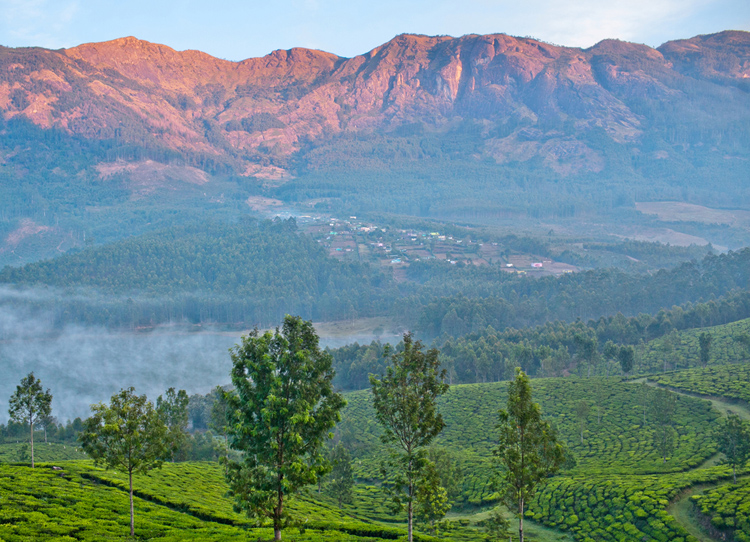 Get ready to be lost in the chanceless beauty of the place where three rivers meet, namely Kundalay, Mudrapuzha and Nallathanni. Situated at 1524-metre altitude on the Western Ghats, the tourist places in Munnar makes you wonder if it is the birthplace of beauty. The lush green landscape, waterfalls, lakes, forests and tea plantations make this place a heaven on earth. The place offers spectacular view of misty valleys and lakes. You might never have believed that watching tea plantations continuously might be so absorbing and interesting. You can have your share of adventure here as you can go paragliding, trekking and rock climbing.
Atukkad Waterfalls
Muniyara Dolmens
Echo Point
Eravikulam (Rajamalai) National Park
Mattupetty Dam
Chithirapuram
Top Station
Marayur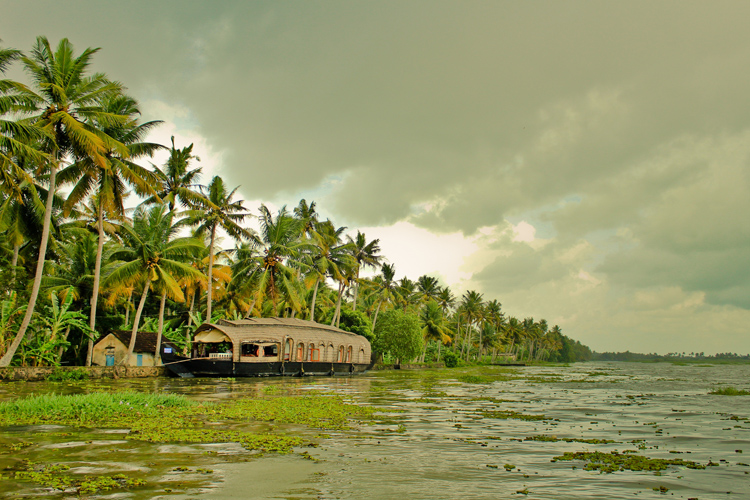 Kumarakom is located near Kottayam. It is one of the famous attractions of Kerala. It is bird watchers' paradise owing to the 14-acre bird sanctuary, a favorite ground for migratory birds. Kumarakom is also a spectacular backwater destination and hence you can go on a boating ride here. As Ayurvedic massage is done here, the place is a favorite for everyone who seeks to relax body and mind. The Vembanad Lake in Kumarakom is a favorite tourist spot. It is the largest lake in Kerala and the longest lake in India. It is a great place to spend a relaxed day watching sunrise or sunset depending on the time of cruise.
Vembanad Lake
Aruvikkuzhi Waterfalls
Kumarakom Bird Sanctuary
Kumarakom Beach
Kumarakom Backwaters
Bay Island Driftwood Museum
Pathiramanal Island
Juma Masjid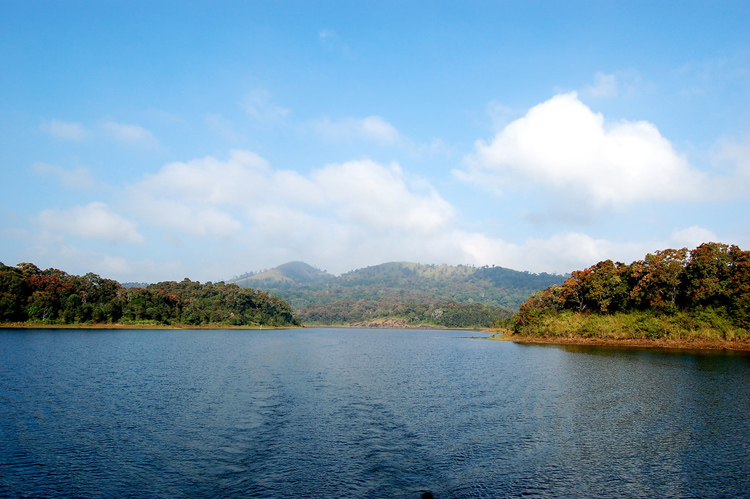 Thekkady offers a great chance to view wildlife while on a cruise. You can find various wild life species here including elephants, tigers, deer, bisons and many more. Elephant rides are available here to take you inside the forest. Plantations and hill stations offer a picturesque setting to the place. You can go on a trek here. Some of the most important tourist attractions in Thekkady are Periyar River, Murikkady and Chellarkovil.
Periyar National Park and Wildlife Sanctuary
Kurisumala
Murikkady
Pullumedu
Mangala Devi Temple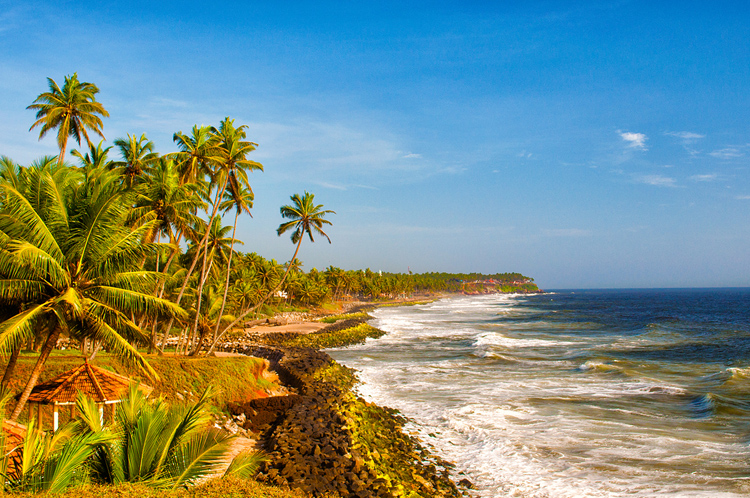 One of the most important features about Kerala is the Ayurvedic massage given at Varkala Beach. Varkala is famous for Ayurvedic massage and the place itself is in a wonderful setting. The beach and the mountain make the place attractive. You would not want to miss the sight of sunset here. The beach is clean and offers a great relaxation. You could stretch and let your eyes feast on the tranquil atmosphere or go for swimming and enjoy a great physical exercise. One of the most important aspects about the beach is that it is less crowded and hence you can have your space without being disturbed. Let the beauty of the beach and the atmosphere sinks in as you spend a quite evening here.
Shree Janardhanaswamy Temple
Sivagiri
Papanasam Beach
Edava Beach
Varkala Tunnel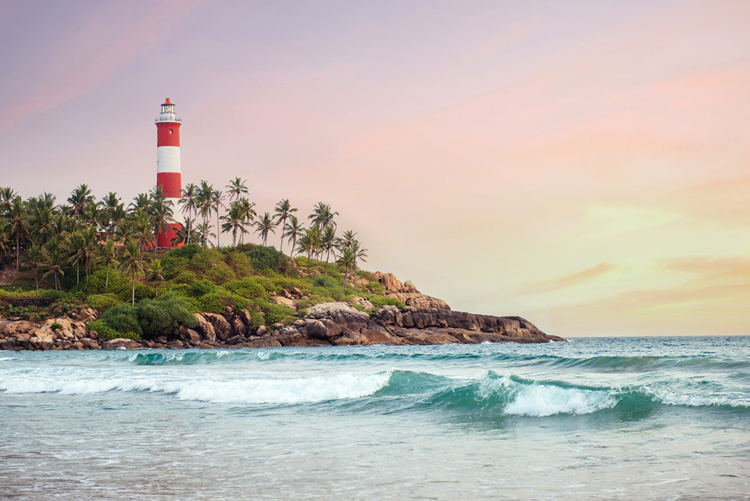 Kovalam is yet another stunning location in Kerala. Situated 16 kms away from the city of Trivandrum, Kovalam has three enchanting beaches. The largest of all the three beaches is the Lighthouse Beach. Hawah Beach is the second largest one here and the third beach is Samudra. Kovalam is one of the most sought after destinations in Kerala.
Lighthouse Beach
Hawah Beach
Samudra Beach
The German Bakery
Karamana River
Edakallu
Vellayani Lake
Halcyon Castle
Valiyathura Pier
Vizhinjam Village
6. Kerala Backwaters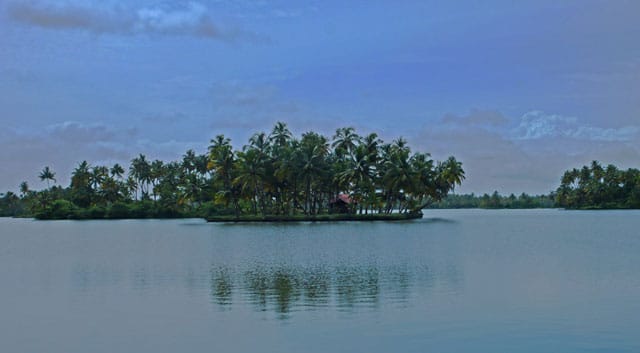 Your trip to Kerala cannot have any meaning if you miss a cruise on the Kerala backwaters. The backwaters of Kerala form a network with interconnected canals, lakes, rivers and inlets. Various cities and towns are the starting points and destinations of Kerala backwater cruises. Cruising on Kerala houseboats in the backwaters is one of the most favored attractions here. Dining, sleeping and toilet facilities are available in houseboats. You remain close to nature while on cruise as you have your needs attended to in the houseboat itself. In the serene atmosphere, you could see aquatic creatures in action and observe birds as the boat gets by. You get to watch people working in the fields. Boat cruise lets you enjoy the ride on water while still connecting you with the activities on land.
7. Chembra Peak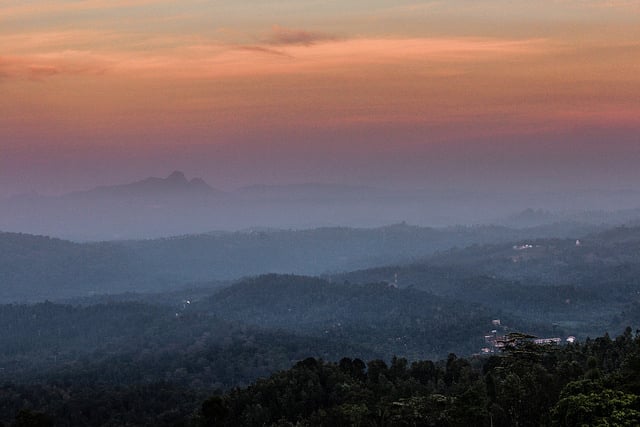 Chembra Peak, near Meppadi town, is located at an altitude of 6900 feet above MSL. Trekking here could be very adventurous as the path is steep. The view from top of the peak is spectacular. Forests on either side of the peak, you will find the view amazing. The whole Wayanad falls within your vision range from here and you also get to view Kozhikkode, Nilgiris and Malappuram.
8. Chottanikkara Bhagavathy Temple
This is the most famous temple in the state of Kerala. It is situated on outskirts of Kochi. The two main deities here are Rajarajeswari and Badrakali. People believe that these Goddesses are very powerful. It is located in a serene atmosphere. Whatever your belief might be, you could still visit the place, which is one of the most important tourist destinations and offers you tranquil moments.
9. Kerala Kathakali Centre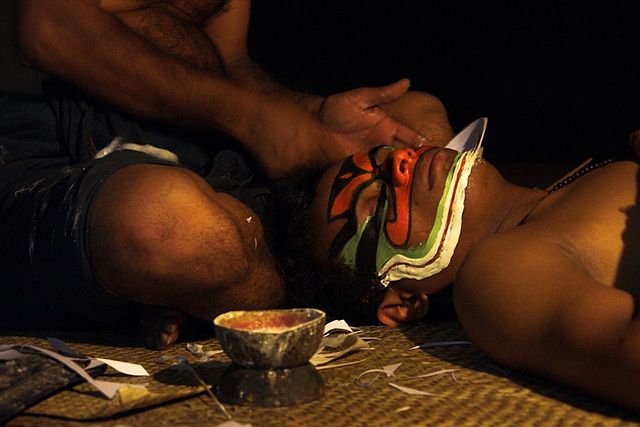 You need to visit this place if you want to taste the essence of the culture of the people of Kerala. The Kerala Kathakali Centre was founded in the year 1990 with a view to bring to the fore Kerala's classical arts. To achieve this, it encourages fresh talents and makes the training rigorous and more disciplined. The centre offers various performances such as Kathakali, Classical music and dance, Kalaripayattu, the famous martial art form and so on. Take some time to visit the place and watch the performance. You are sure to be blown away by their performances. The costume and makeup need special mention.
10. Poovar Island
A 'not to be missed' destination. Poovar Island offers you the best in terms of visionary delights. This is the most sought after estuary in the state as it connects with lake, river and the sea. Take a boat cruise to enjoy the beauty of nature abound in the place. The golden sands and the stunning backwaters create a perfect setting for sunset. It seems that nature has played magic in this place. There are floating cottages as well as land cottages here. The place is also famous for Ayurvedic massages.
Suggesting just a few places to visit in Kerala is a Himalayan task. Thrissur, Kollam, Allepey, Periyar and Wayanad are also among the major tourist destinations in Kerala. Kerala has limitless beauty to offer and is often nicknamed as "God's own Country". It is a perfect place to spend a vacation as Kerala elevates your spirits. You can experience oneness with nature and since Kerala is famous for massages, you can have a great time massaging your body to revive yourself.