"A mystery half revealed and half concealed, that is a story older than mankind"

Silent Valley National Park occupies an area of 237.5 sq km within the abode of Western Ghats. A place bustling with life forms of all kinds lies shielded by the cover of unique rainforests, the last of its kind to be surviving in the state of Kerala. A varied blend of habitats supporting a huge biodiversity can be found here. Even amongst such chaos, this place emanates with serenity. The park also has immense historical significance. For starters, you might be walking on a land aged as much as 50 million years! It is believed to be the setting for the epic Mahabharata. This land has also witnessed the revolutionary movements to protect these magnificent forests. It is due to these movements and people's determined efforts that the park has been preserved in its pristine condition.
[Also see: Best National Parks in India]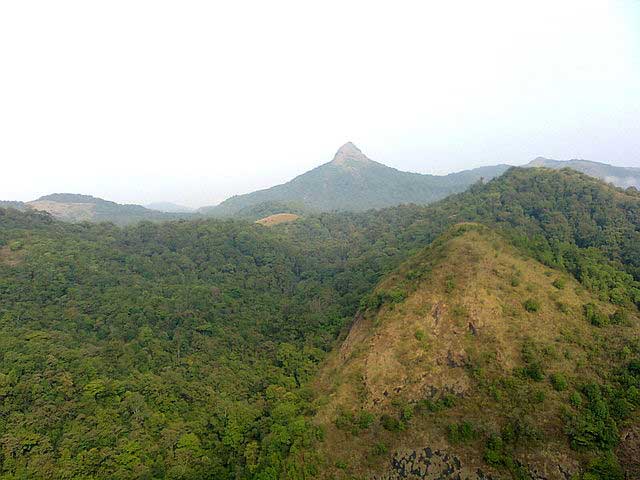 Climatic Conditions
Due to the undulating terrain of the park, the climatic conditions vary widely according the variations in altitude from plains to the hills. Summers are hot and humid with April and being the hottest months and average temperature is around 23˚C-29˚C. Winters are cold and dry with January and February being the coldest months and average temperature is around 4˚C -18˚C.
Silent Valley receives high amounts of rainfall twice during the year from south-west monsoon during June to September and north-east monsoon during October and November. June, July and August are the wettest months. High rainfall is received at higher regions.
Best Time To Visit
To enjoy a hassle-free vacation at Silent Valley, it is recommended that you visit during December to April. The weather conditions are relatively pleasant during this time. However, rainfall can be expected at any time of the year.
Wildlife & Vegetation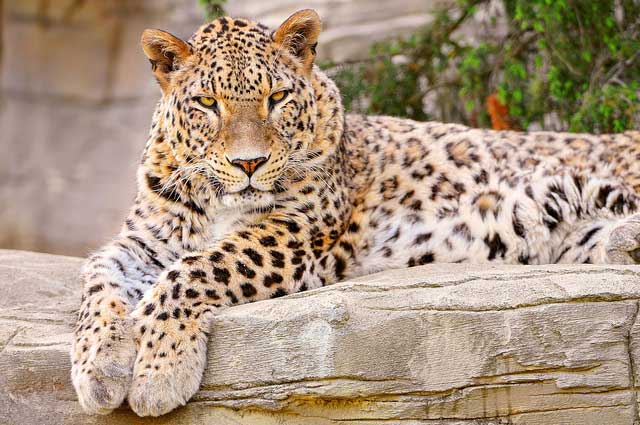 Silent Valley boasts of a mind-boggling array of wilderness. 34 species of mammals are found to reside here. These include a good population of the threatened Lion-Tailed Macaque, Nilgiri Langur, Hanuman Langur, Toddy Cat, Indian Elephant, Tigers, Leopards, Malabar Giant Squirrel, Sambar, Hairy-Winged Bat, Bonnet Macaque, Small Travancore Flying Squirrel, Sloth Bear, Deer, Stripe-Necked Mongoose, Dhole etc to name a few! Many species of bats, rats and mice are also found here.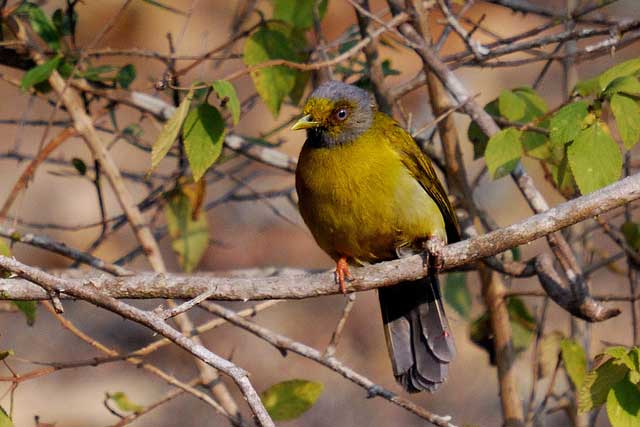 Some rare and threatened varieties of birds are found here. These include Nigliri Wood Pigeon, Rufous Babbler, Crimson Backed Sunbird, Nilgiri Blue Robin, Grey Headed Bulbul, White-Bellied Treepie, Malabar Grey Hornbill, Ceylon Frogmouth, Red Winged Crested Cuckoo, Black-And-Orange Flycatcher etc.
Indian starred tortoise, king cobra, purple frog and russell's viper are found here.
A great variety of insects including moths, crickets, grasshoppers, tree bugs, earthworms, leeches and butterflies can be found at Silent Valley.
The oldest surviving rainforests are covered with as many as 1000 species of flowering plants including the spectacular orchids, ferns, liverworts and algae. It is a haven for botanists and life science scientists! Many plants of medicinal significance are also found here. The river kunthi flows through the undulating terrain of the Nilgiri hills and traverses through the forests of Silent Valley.
Distance From Nearby And Major Cities
Silent Valley lies in the Mannarkkad Taluk of Palakkad district, Kerala. The headquarters lie in Mukkali. Nearest towns include Mannarkkad and Mukkali. Distance from these and other major cities is as follows:
Mannarkkad: 13 km via Mylampadam Rd
Mukkali: 31 km via Mannarkkad-Annakatti Rd
Palakkad: 49 km via NH 213
Calicut: 101 km via Melattur-Mannarkkad Rd
Coimbatore: 103 km via NH 47 and NH 213
Cochin: 175 km via NH 47
Bangalore: 461 km via NH 47
Hyderabad: 1026 km via NH 7
Chennai: 623 km via NH 47
How To Reach
By Air: nearest airport is located at Calicut (80 km), Coimbatore (91 km) and Cochin (135 km).
By Rail: Nearest rail way station is located at Palghat Junction, Palakkad (69 km) and Coimbatore Junction.
By Road: Buses run by KSRTC are available every half an hour from Palakkad towards Mukkali. Private jeeps can also be hired.
Local Attractions
Bhavani River Trail: Run by the Eco development committe, it is a guided tour along the river side. Total distance covered is 6 km. Duration: 3 hrs. Timings: 8 am to 1 pm. New batches begin the trail every half an hour.
Sairandhri Trail: This is also a guided tour run by the forest development. Visitors can go on a trek on the River Kunthi. Duration: 5 hrs. Timings: 8 am to 1 pm. Vehicles run by the forest dept or eco development committee are allowed upto Sairandhri, 23 km away.
Karuvara Waterfall Trail: while on this trail, the visitors have the opportunity to visit the marvellous waterfall and go on a trek of total distance 8 km. Duration: 4 hrs. Timings: 8 am to 1 pm. New batches every half an hour. 6 people allowed per batch.
Accommodation
Inspection Bungalow at Mukkali is available with decent facilities. Food is not available. Advance reservation is necessary. Contact: 04924-222056 or mail@silentvalley.gov.in.
Hut accommodation with food and trekking packages is available. Contact: 04924-253225 for advance booking.
Private hotels are available at Mukkali.
Other Useful Information
Entry Fee (Indian Nationals)
Bonafide Students: Rs. 15/head
Adults (above 10 years of age) : Rs. 25/head
Foreign Nationals: Rs. 220/head
Bus Fare: Rs. 140/head
Camera Charges
Video Camera: Rs. 200/day
Still Camera: Rs. 25/day
Mukkali drivers' EDC, Jeeps: Rs. 1000/trip
Trail Charges: Rs. 100/person (Min Rs. 300/trip) + Entrance Fee.
Private vehicles are not allowed inside the park.
For more information log on to http://silentvalley.gov.in/SilentHome.php