Located by the cliffs adjacent to the Arabian Sea, Varkala is known for its several ayurvedic treatment centers and spas. The city enjoys a favorable climate throughout the year and due to its religious importance, is often referred to as the 'Kashi of the South'. Varkala's beaches are less crowded and cleaner than the bustling ones at Kovalam, and are thus a favorite spot for the people who like to relax in a serene environment. Here's the list of the best places to visit in Varkala.
1. Shree Janardhanaswamy Temple
Also known as the Varkala Temple, the temple is said to have been built around 2000 years ago and is dedicate to Lord Vishnu. The temple's origin has been cited in the Vedas and has also been visited by lord Balaram during the events preceding the Mahabharatha war. The deity Lord Vishnu is praised as Janardhanaswamy and is best visited during the annual temple festival between march-April.
2. Sivagiri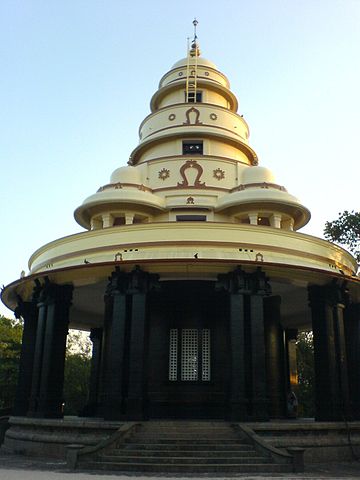 The Sivagiri Mutt was constructed in 1904, atop the Sivagiri hill and marks the tomb of the sage Narayana Guru. The mutt was a hermitage open for the people who followed the teachings of Narayana Guru and also contains a school for the illiterates and untouchables. The temple's striking stupa shaped architecture makes it a popular attraction for the tourists who visit Varkala.
3. Papanasam Beach
Also known as Varkala beach, the Papanasam Beach is located at the shores of the Arabian Sea and is a major pilgrim spot in Varkala. The beach is one of the few beaches with adjacent cliffs along the shoreline. This is considered to be a unique formation and has been declared as a geological monument.
4. Edava Beach
Located in the Edava village, the beach is the perfect location for those who want to explore the unknown terrains surrounded with lush green vegetation and lagoons. Edava Beach is the best visited during the monsoon season when the water from the lagoon and its adjoining rivers gushes out to meet with the Arabian Sea. Do not forget to try the amazing seafood offered here.
5. Varkala Tunnel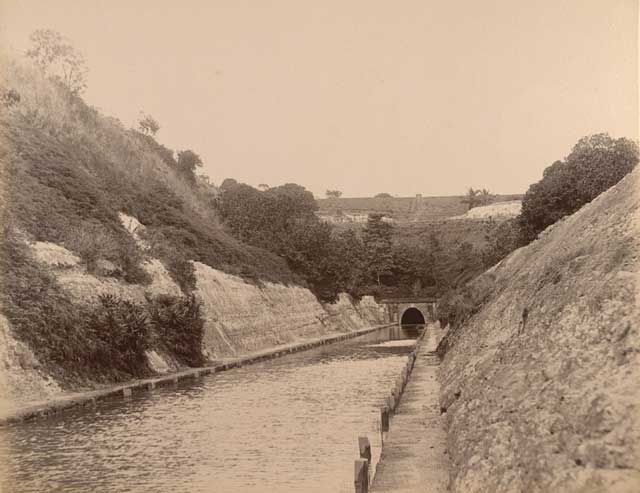 Constructed by the British in the 19th century and was built in a span of 14 years. Varkala Tunnel was built to facilitate water transport from the backwaters of Malabar to Trivandrum and is a great tourist attraction in Varkala. The Varkala Tunnel although not much used for transportation, is a well frequented tourist spot especially for people who set on a backwater cruise in Kerala.
The rich cultural history of Varkala attracts several tourists each year due to its pristine beaches, lagoons, and backwaters. The natural surroundings of Varkala are a geological masterpiece and the above-mentioned places will make you experience the city in the best ways.
More Tourist Hotspots In Kerala: