Raja-sthan, the city of kings in India. True to the grandeur of its name, the architecture, history and hospitality it abounds in makes it a world class, possibly one of the best tourist destinations of India. It has gorgeous palaces and forts built by powerful kings of dynasties of old, it has beautiful lakes which catch the sunlight. It has some of India's most luxurious hotels, and local cuisine to die for. It also has shopping opportunities and a famed desert nearby. Quite the touristy paradise, no? Now summers, as expected of a tropical desert, are excruciatingly hot, and so experts and locals recommend you go to Rajasthan around the winters, October-March, when climates are as shockingly cold as they were hot in summers.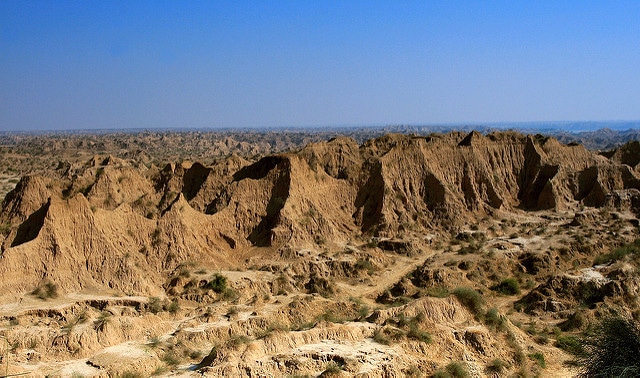 | | | |
| --- | --- | --- |
| Months | Conditions | Our Recommendation |
| October to March | Perfect time. No place is better than Rajasthan during winters. Heritage along with the scenic beauty of this place will let you fall in love with it. Experiencing Rajasthan in winters would be a memory you will cherish throughout your life. | Popular Tourist Season |
| July to September | Monsoon is the perfect time for budget travellers, you will get good discounts. The tourist spots are less crowdy and the rain makes the place look stunning. You will surely enjoy all the tourist activities if you like rains. | Ideal Time |
| April to June | Summers are hot and harsh. If your planning your trip during this part of the year you must pack cotton clothes and also keep your self-hydrated while on outdoor activities. | Off Season |
Summers in Rajasthan are almost uncomfortably hot and it is advisable to not go there during that season. There is not much sightseeing you can do, owing to the heat which tires you out quickly. The summers are so hot due to the enveloping sand of the desert, and at night, it cools fast due to the release of heat by the sand. But some tourists travel to Rajasthan precisely now to migrate to cooler and higher attractions like Mt Abu.
Monsoons in Rajasthan do not see too much rainfall. The highest rainfall is received by Mt Abu, and this season overall is not the most popular among tourists. The climate is humid, and after monsoon leaves, the temperature rises again in October-November before it finally drops to make way for winter.
Winters in Rajasthan are really cool and very congenial towards tourist purposes. The temperature is fairly low, so it is good for sightseeing. It is best to carry woollens. Rajasthan knows how popular this season is with tourists, and cashes in with festivals and carnivals directed towards attracting tourist interest to Rajasthani ethos.
How to Reach Rajasthan
Rajasthan is very well connected, and you can get to it through Jaipur and other airports like Jaisalmer through air. You can take trains to Rajasthan as well from a lot of major Indian cities. You can reach Rajasthan by road through close connection to important national highways and you can drive through scenic routes from major places like New Delhi and Haryana.
What to Do and See in Rajasthan
Rajasthan is clearly unparalleled in hospitality and the number and diversity of tourist attractions on offer. It has history through palaces and forts, and modern day romance at honeymoon points. There are gorgeous lakes to click pictures by, and local fairs to get you acquainted with the culture. But the sometimes-extreme weather conditions can put a dampener on your holiday enjoyment, so it is best to consult this handy weather guide and plan ahead. Vacation well, and safe.