Rajasthan could aptly be called the Indian city of palaces and heritage buildings. It is not too far a cry though- its name literally translates to ''The Land of Kings". You see, the reason is the sheer number of palaces, forts and mansions and temples the glorious and diverse monarchies of the past have built in abundance in glittering Rajasthan. Among the many tourist places of the state, Jhunjhunu stands out as a rather admirable one with a bevy of temples and palaces to call it own and the coveted distinction of being one of the highest visited places in Rajasthan by foreign tourists. But watch out for summers here, they are perilously hot. Do book correct times as you follow in the footsteps of happy tourists, and look below for a list of the 5 most charming spots in this arena.

1. The Rani Sati Temple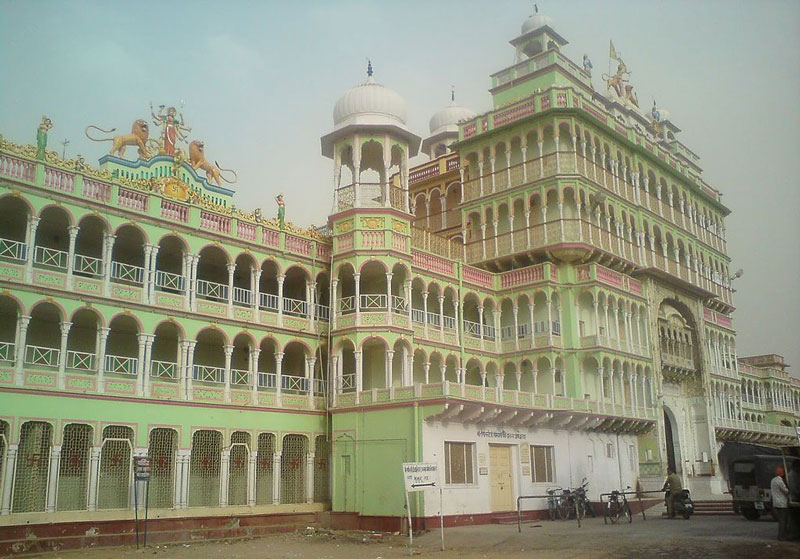 This place serves manifold functions. Rani Sati is a temple, a heritage and tourist site, a lodge for guests and a charitable organisation as well. If you're overwhelmed, you're not alone. It is a temple with the finest architecture as are all the royal buildings here, with sculptures and paintings inside that are world class. There are services it helps run, organisations like schools it contributes to. Besides, it is an accommodation option that gives all hotels a run for their money, so book your dates.
2. The Modi and Tiberwala Haveli
Here's another heritage building straight from a land that owns palaces four times as big as the Buckingham. While this may not be up there with those others, it is still one of the most luxurious owned privately, demonstrating clearly how the privileged of the world come about and go. Modi and Tiberwala Haveli has fine Shekhawati artwork lining its interiors, and is a priority visit the next time you're in Jhunjhunu. Make sure its around winter, though.
3. The Khemi Sati Temple
Now, Rajasthan suddenly become world class in hospitality sitting around, or in a day. The lesson it can give all of us here is the maintenance of hygiene and aestheticism, however simple, around our heritage places all the time, as you'll see Khemi Sati is particularly noted for. One look at it will show you abundant architectural finesse giving the aura of resilience, as all buildings of the era do. It is a famous tourist destination, and as it is located off the centre, towards the boundary of town, you can take conveyance if you please.
4. The Aath Havelis
Havelis and old buildings, temples, palaces, all luxurious, abound in Jhunjhunu in particular and Rajasthan in general. This particular one is one of many others like Kanoria and Khetri. Aath Havelis is spacious, with courtyard like open spaces and picturesque, priceless paintings of Hindu goddesses to dot the walls. This one also comes alive at night, with decorations and lights put up everywhere to match the ambience. You better ask around if you have to pay to enter, or can lodge in it, but one thing's for sure, you can't miss it.
5. The Dundlot Fort
There are many sorts of many heritage buildings around Jhunjhunu, Rajasthan, but one thing's for sure, forts steal the show with a brilliant show of architectural standards, solid protection, glamour of old and beauty in sunlight for visitors. It is aggressive and warlike in terms of buildings, like the planet Mars in astronomy. Now Dundlot is no exception, and will immediately set your mind wondering to tents through its look alike structure, your mind set to wild and free in contrast to the atmosphere. But in reality, this is the retreat of old kings, or used to be, when they watched over villages and rode spectacular horses you still see today. Also, a museum details other objects from their grandiose lifestyle.
Jhunjhunu in Rajasthan packs quite a punch in terms of tourism off the beaten track. It might be a little far from the madding crowd, but it sure contains a lot to be loved through history and art and lodging too. The compounds are beautiful and stately, and you get to witness rare things like old horses. The trick is to know proper timings and places, and listen to the history like its treasure. Plan ahead for appropriate weather, and one thing's for sure, you won't run out of stories to tell when you're back.
Other Major Tourist Destinations In Rajasthan: