Visitor Information
Famous for: History, Photography, Architecture, Relics and Artefacts.
Entrance Fee:20 per head for Indian Nationals and Rs.150 per head for foreign nationals.
Visiting Time: 9:00 AM – 5:00 PM
Visit Duration: 2-3 hours

Famed for its exquisite Indo-Saracenic architecture and a reminder of India's colonial legacy, the Albert Hall Museum is a delight for tourists. Roaring the cultural legacy and antiquity of the state, this 19th century architectural wonder which harbours exquisite artefacts is a wonderful delight.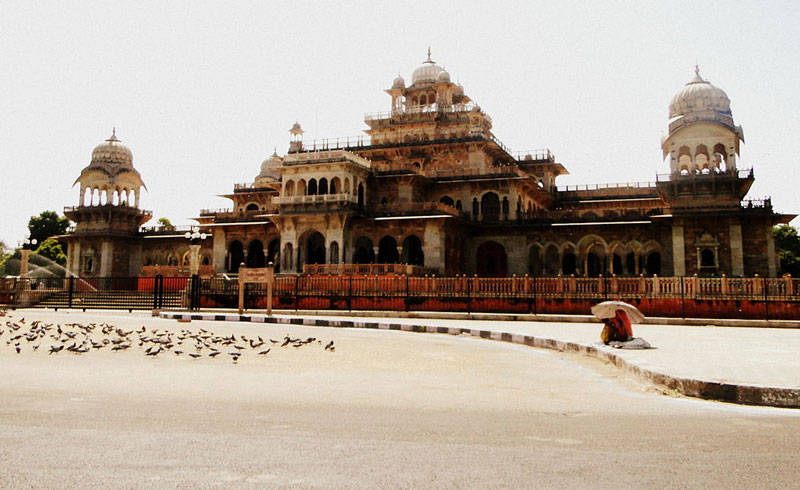 Traveller Tips
The climate of the City is quite dry and arid, so you better pack all the essentials.
Wear comfortable clothes preferably cotton wares.
Be sure that keeping the place protected is your responsibility too.
Do not carry plastic and other hazardous materials inside the museum.
Things to Do
Take a stroll down the Art Gallery section.
Revel in the beauty of the Ram Niwas Gardens.
Marvel at the relics and artefacts harboured by the Museum like the intricately woven wooden carvings and sculptures, marble arts and miniature paintings.
Availability of Guides
Local guides are available in plenty and do not pose a problem at all.
Best Time to Visit
It is common knowledge that Rajasthan has one of the meanest climates in the country so I would advise you to visit the place only in the winters. The climate is cool and pleasant, ideal for exploration.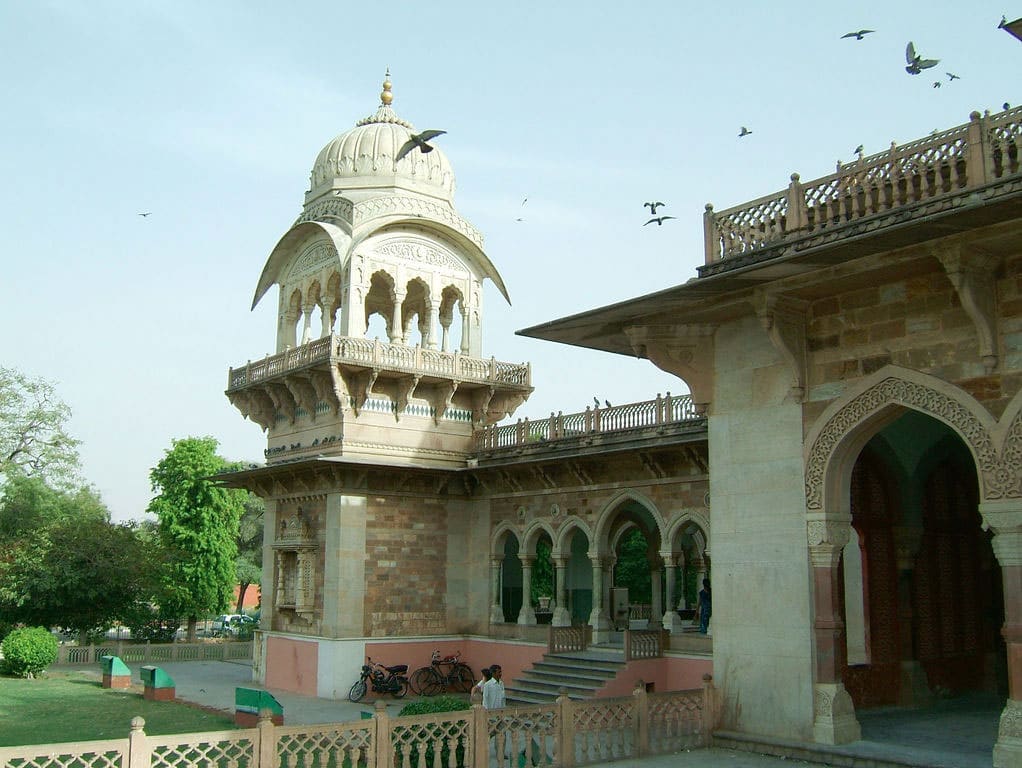 How to Reach
Book a train and get down at Merta Road Junction Railway Station which is only 2 kms from the Museum. You can walk to the Museum from here or even hire a cab. Or just take a bus as there is no scarcity of local buses here. 
Interesting Trivia and facts about the Albert Hall Museum
The Museum is also known as Government Central Museum
The oldest museum in the State
It is named after King Albert Edward VII
It is a perfect blend of Indo- Saracenic architecture.
It was initially intended to be a town hall but was modelled out to be a museum by Madho Singh II.
It was built by Sir Samuel Swinton Jacob.
Nearby Attractions
Nearby Restaurants
Café Coffee Day
Shree Nath Lassiwala
Barbeque Nation
Jaipur Jungle
Diggi Palace
Tapri Tea House
Roaring the cultural antiquity of the State, the Museum harbours artefacts from different parts of the country. It is divided into different sections; each section having a feature unique to its own. Albert Hall Museum is amazingly beautiful reigning in a sophisticated elegance and is one of the must visit Places in Jaipur.