Visitor Information
Famous For: Astounding walk way, Beautiful viewpoints, Brilliant construction
Entrance Fee: There is no entrance fee for visiting this location. It is built for the pleasure of the general public, without levying any extra charges.
Visiting Time: Marine Drive is an open location. You can visit it any time, though it is suggested to not spend late nights at this place. There is no fixed visiting time for visiting it.
Visiting Duration: If you are one of those people who love the lapping sea waves and the cool sea mist, then you will find it very hard to leave the place. Visiting duration doesn't matter because depending on your taste you could spend hours here or just give it a glance and move on.
This 3 km long stretch of natural bay is one of the most beautiful sights in Mumbai. You will be enthralled when you see this place during the dawn or dusk, when the sun plays tricks with the sea water. It is a very calming place. It is visited by thousands of people every day, who come to be a part of its soulful magic.
It is beautiful location, with each stone telling its own forlorn story.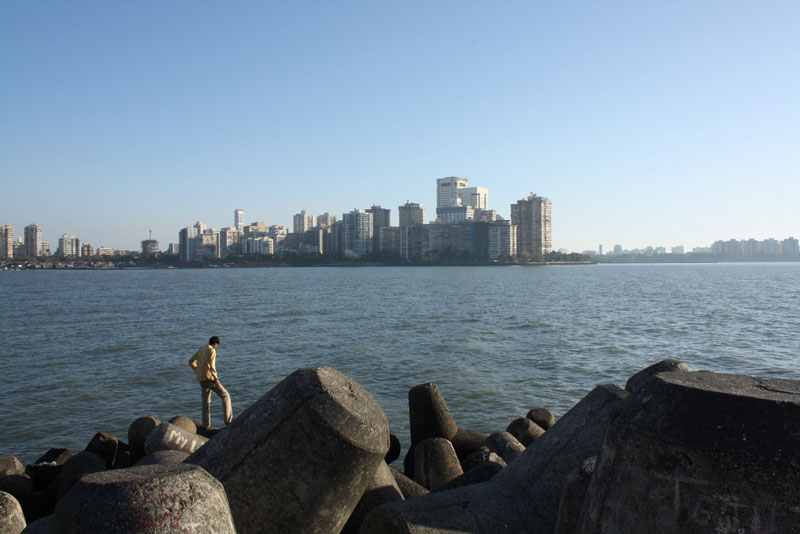 Traveler Tips
Since it is a public place, it is everyone's duty to keep it clean, to keep its magic alive for all posterity. Please do not litter the place or deface it in any way.
Be aware of your surroundings. Do not jump the wall and walk on the rocks for a better view. It can result in fatal accidents.
Be mindful about the day's weather. It is advised to not visit the Drive during heavy rainfall or stormy times.
Carry shades or hats along to protect you against the hot sun in the summers.
Keep your camera close. You will regret it later for not having taken enough pictures. It is a very photogenic location.
Things to Do
Take a long evening stride and find yourself getting lost in its impeccable beauty.
Visit the Art Deco buildings that are dotted along Marine Drive.
Try out the delicious and unique street food near the walkway especially the Vada Pav. Your taste buds will love this new experience.
Click countless number of photographs against its striking background.
Explore the world famous and breath taking promenade.
Availability of Guides
You don't need a guide to take you around the Marine Drive. Just follow your whims and walk where you want to go. Remember to keep your phone in handy, so that Google Maps can guide you back home! The people are a friendly lot and will readily help you if you ever need it.
Best Time to Visit
Mumbai is a great place to visit at any time of the year. You can visit the Marine Drive any time in the year. But to truly see its cascading beauty, visit it at different times of the day. The night time is one of the best times, as the walkway comes alive in all those street lights.
How to Reach
Mumbai is a major city. You will find regular trains and flights to ferry you from other big cities like Delhi Kolkata, Chennai and Bangalore. And within Mumbai, one can use the good old public bus service and the frequent autos. You can also book a personal taxi to take you around from private operators.
Interesting Facts and Trivia about Marine Drive
Marine Drive is officially called the "Netaji Subhash Chandra Bose Marg". This C-shaped, 6 lane concrete road borders along Back Bay. It forms one of the most enchanting walkways in the country.
It is lovingly also called the "Queen's Necklace". This is because the row of streetlights in the night time forms a curved pearl necklace. It is the most mystical sight to watch especially when you are flying over Mumbai.
The promenade of Marine Drive is lined with towering palm trees and dozens of beautifully constructed buildings. This area is one of the most sought after real estate areas in the world.
Marine drive is believed to be the largest viewing gallery in the world. It has played host to various events. They include International Fleet Review, IAF Airshow, French Festival and the Bombay Marathon.
Marine Drive gives access to some of the most famous corporate headquarters, recreation centers and entertainment areas.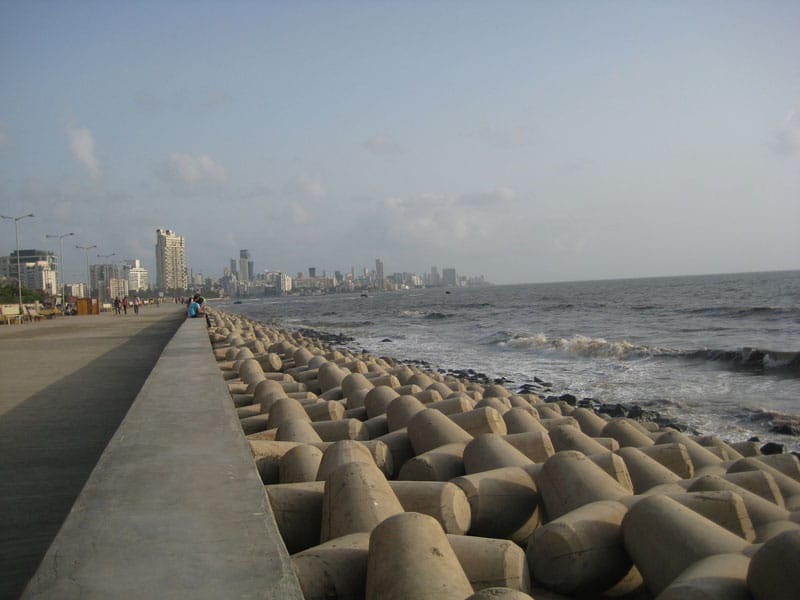 Nearby Attractions
Chowpatty Beach
Hanging Gardens
Shri Mumbadevi Mandir
Taraporevala Aquarium
Haji Ali Dargah
Kilachand Chowk
Gateway of India
Rajabai Clock Tower
Nariman Point
Babulnath Mandir
Nearby Places to Eat
Crystal
Bay View
5 Spice
Kebab Korner
Tibb's Frankie
Pizza by The Bay
The Sassy Spoon
Wok Express
Marine Drive is a spectacular place to explore. Its beauty cannot be just put into words. One must discover it on their own. Just pack your bags right now and begin your journey of finding it.