Visitor Information
Famous for: Museum, Sightseeing, Educational site, Photography, Historic Significance, Experience Seeking and Wandering, Connoisseurs.
Entrance Fee: It is Rs 10 for Indian adults Rs 5 for kids and Rs 100 for foreigners.
Visiting Time: From 10AM to 6PM, this museum is pretty much open throughout the day inviting wanderers interested in learning a lot of inquisitive arts and crafts. Closed on Wednesdays and public holidays.
Visiting Duration: Between 2 to 3 hours is the average time of duration that you might spent here. But it totally depends upon personal interest and taste.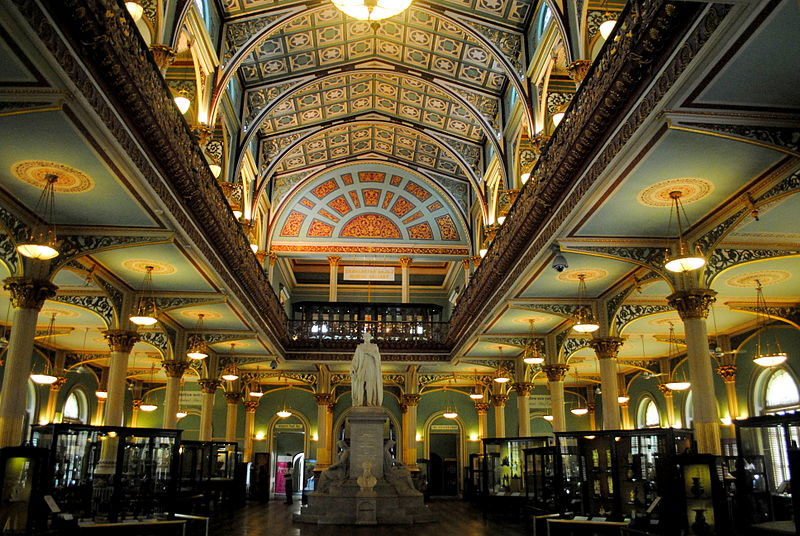 Traveler Tips
If you're planning to visit this museum, registering to its official website would be a good idea which will present you with the details and list of upcoming events that will take place here, which will be many.
So, register yourself to gain direct unabashed access to their portal and be a part of their events.
Definitely bring your kids along because there are a ton of amazing options for them.
There is also a zoo adjacent to the Museum that makes a trip to this haven of knowledge and history a fun session for the kids.
Video and film cameras are strictly prohibited.
Clean toilets available at the back of the museum.
Currently the entrance via Patanwala Road is open and this hasn't been indicated very well through the road signs. Keep this in mind and ward off unnecessary trouble.
Do not forget to keep checking on its website for all the latest information and updating.
The museum is wheelchair friendly– to make it easier for people with disabilities to continue learning and adventuring.
Things to Do
There are fascinating stones kept outside the Museum that signify the end of Mumbai Geography at one point of time.
Explore the marvelous museum with its little details and wonderfully well-kept artefacts and crafts from all over the world.
Explore its backyard where cafes, bookstores and a massive structure of intricately carved fountain is kept.
A lot of fun activities and events are regularly brought updated and held here which are a must to try. For instance, the treasure hunt organized for kids is an immensely enjoyable while at the same time educating experience.
Educational excursions and school trips can be made to come here and marvel at artefacts and history.
Availability of Guides
Public tours as well as private tour guides which have to be booked, are available here that take you along on a ride through the best works of the century. The public tours are available in Hindi/Marathi/English languages. While tours can also be arranged specifically for different age groups. Audio guides also available.
Best Time to Visit
The museum is air-conditioned, so it's convenient to visit here during all seasons. However, there are certain events lined up exclusive to some parts of the year. Make sure you check all that before coming through their website.
How to Reach
Byculla (east) Railway station is a 3 minute trod from here. Mahalakshmi station is also close. A lot of buses are also available that bring you here at frequent intervals. Parking facility is also available here.
Interesting Facts and Trivia About the Dr. Bhau Daji Lad Mumbai City Museum
It was opened to public viewing and discretion back in the year 1857 and today rightly is the antiquated museum in all of Bombay.
The premier colonial extravagant structure of the time, it was built as a means to honor Queen Victoria.
Inside the museum, there are primarily six separations which are named as the Origins of Mumbai, Industrial Arts, Kamalnayan Bajaj Special Exhibitions Gallery, Century Paintings, Kamalnayan Bajaj Mumbai Gallery and Founder's Gallery.
All the galleries were profusely renowned all across the world and especially Europe for its artifacts and crafts. There was a tremendous demand of these art pieces in the European Markets.
Sir J.J School of Art had conducted some workshops very long back in the time of history, even they are well preserved here.
The popular Museum also works to hold a tonne of exhibitions- artistic ones and those defining the culture, cultural workshops, and a whole lot of awareness and educational programmes.
The Dr. Bhau Daji Lad Museum has also been conferred with the prestigious UNESCO award for Excellence in the field of heritage conservation. The credit for all this goes to only and only its constant dedication in this very direction.
It is renowned for exhibiting and encouraging modern day art practices along with the craftsmanship of a lot many communities of the Bombay Presidency.
After its damage and dilapidation, the museum got shut for a period of 5 dull years from 2003 to 2008 while it was undergoing an exclusive revamping project by the INTACH. This was under the aegis of the Municipal Corporation of Greater Mumbai.
An intriguing fact is that there's a unique kind of tile used for only the stairs and the first floor- known to be the Minton tiles. They couldn't be used anywhere else as the ship carrying them met with a tragic incident.
David Sassoon, who was in fact the Jewish patron of this Museum, has been honored by naming a quixotic design on the roof after him. It's called the Star of David.
The name of the museum is after the physician and educationist known by that name, who went about collecting funds from the benefactors throughout Mumbai totaling to 1,16,141 Rs.
King of Bidar had actually called artsmen from the country of Iran to design its artefacts.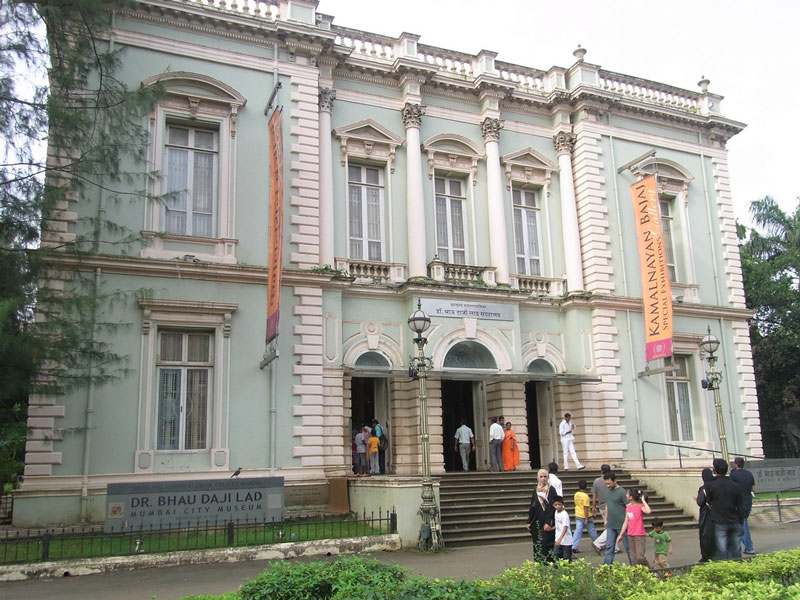 Nearby Attractions
Bandra-Worli Sea Link
Shree Siddhivinayak
Marine Drive
Kanheri Cavees
Nearby Restaurants
The Peshwa Pavilion
Mostly Grills
Romano's
Hotel Ramashray
Come down for a day full of fascination, knowledge and a lot of fun at the Dr. Bhau Daji Lad Museum.