Famously referenced in the Bollywood song 'Ati Kya Khandala?' the hill town is located amidst the western slopes of the Sahyadri or the Western Ghats mountain range. Located at an elevation of 550 meters above sea level, Khandala is one of the most frequented hill stations in India due to its close proximity to Mumbai and Pune. While the origin of Khandala is shadowy, it was said to have been under the rule of the Maratha Empire under Chattrapati Shivaji and later was annexed by the British who defeated the second Maratha Empire under the Peshwa kings.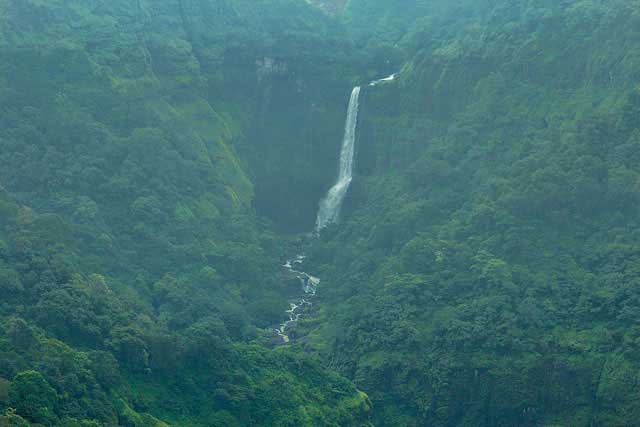 The town is located along the Mumbai-Pune route and is a favorite stopover for the people traveling between the two cities. Khandala is also famous for its large scale production of an Indian sweet called 'Chikki' and is also famous for its excellent and picturesque hiking and trek trails. Khandala is just 5 kilometers away from another popular hill station, Lonavala which is also the nearest railway station.
Climatic Conditions
Due to its location amidst the Western Ghats, the climate in Khandala remains favorable all year round. The summer months between April and June see the maximum temperatures upto 30 degrees. The monsoon months between July and September sees the maximum rainfalls with occasional showers happening during the month of October. The winters are generally mild with temperatures never dropping below 12 degrees.
Best Time to Visit
While Khandala can be visited during any time of the year due to its all-year-round mild climate that offers a refuge from the tropical heat of Mumbai and is well frequented in summers. The tourist season however reaches it full during the monsoon season due to the scenic views and foggy hills. The best time to visit however is during the months from October to March when the climate is the most pleasant and rainfall is less frequent.
Attractions/Things to Do
Being a small tourist town, most of Khandala's attractions can be covered in 1-2 days. Nevertheless, the lush green hills of the Western Ghats or the Sahayadri range have made Khandala a much frequented trekking destination. Several adventure sports like rock climbing, hiking and hang-gliding are offered to the adventurers who visit the place from all across the country. Duke's Nose, Tiger's Leap, Karla and Bhaja caves, Bhushi Lake, Ancient Jail and Amrutanjan Point are the most popular attractions that must not be missed by tourists.
How to Reach
Being close to major cities like Mumbai and Pune, reaching Khandala is not a problem. The closest airport is located at a close distance of 69 kilometers and the closest international airport is Chattrapati Shivaji Terminus which is located in the nearby metropolitan city of Mumbai just 85 kilometers away. Being placed on the Mumbai-Pune highway, it is well connected with roads and buses are available from Mumbai and Pune. The closest railway station is in the nearby town of Lonavala which can be reached via Mumbai and Pune and is also well connected to Khandala via road.
Distance from Major Cities
1. Mumbai to Khandala – 85.4 Kilometers
2. Pune to Khandala – 69 Kilometers
3. Lonavala to Khandala – 4.5 Kilometers
4. Thane to Khandala – 86.5 Kilometers
5. Ahmedabad to Khandala – 592 Kilometers
6. Hyderabad to Khandala – 626 Kilometers
7. Bangalore to Khandala – 905 Kilometers
8. Jaipur to Khandala – 1,253 Kilometers
9. Indore to Khandala – 641 Kilometers
10. Delhi to Khandala – 1,513 Kilometers
11. Chennai to Khandala – 1,258 Kilometers
12. Kolkata to Khandala – 2,057 Kilometers
13. Lucknow to Khandala – 1,418 Kilometers
14. Chandigarh to Khandala – 1,747 Kilometers
15. Panji to Khandala – 501 Kilometers
Accessibility and Accommodation
Being a small hill town, Khandala is known majorly for its surrounding and trek and hiking trails. The town contains several budget and luxury hotels and lounges to take care of the tourist accommodation. The best way to get around Khandala is by walking or a bicycle. Car or taxis are also available along with several local buses which can be used to get around the small town.