Khandala is a beautiful hill station in Maharashtra. The hills station is an amalgamation of lush green mountains and British monumental architecture. The town lies in close proximity to the seat of Bollywood. It is hence no shocker that the place finds mention in a Bollywood songs and television shows. Due to its strategic location, there are many forts in the area.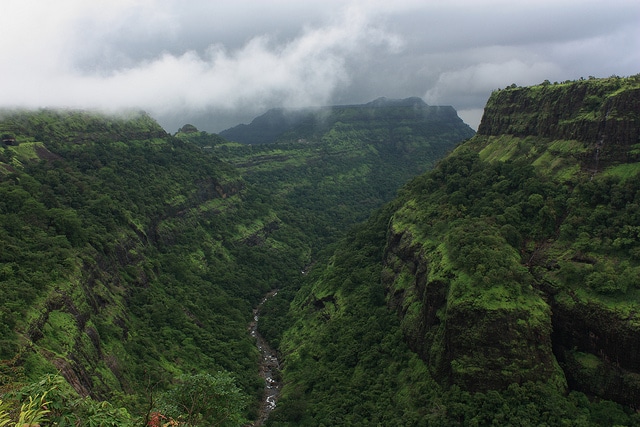 How to Reach
By Road: The town has easily navigable roads. Hiring a taxi and reaching Khandala would make it easier to visit different places of interest in the town. Khandala is a three-hour journey from Mumbai.
By Train: The city has its own railway stations with six direct trains coming from Mumbai every day.
By Air: The nearest airport is in Mumbai. Travellers would have to take buses, taxis or trains to complete the rest of the journey.
Best Time to Visit
The area receives heavy rainfall. This makes the bountiful lush background more picturesque. During this time the area receives the highest footfall. The best season to visit Khandala would be winters and monsoon.
| | | |
| --- | --- | --- |
| Months | Conditions | Our Recommendation |
| June to September | Monsoons make the surroundings come alive, with all the lush greenery around and the fresh air to breath, which all makes the rainy season the most preferable time for the year. | Popular Tourist Season |
| October to Mid-March | Khandala is filled with couples mostly, during winters. It's a great time to enjoy sightseeing and different tourist activities. | Ideal Time |
| Mid-March to May | The temperature is mild, Summers are not that scorching here. | Ideal Time |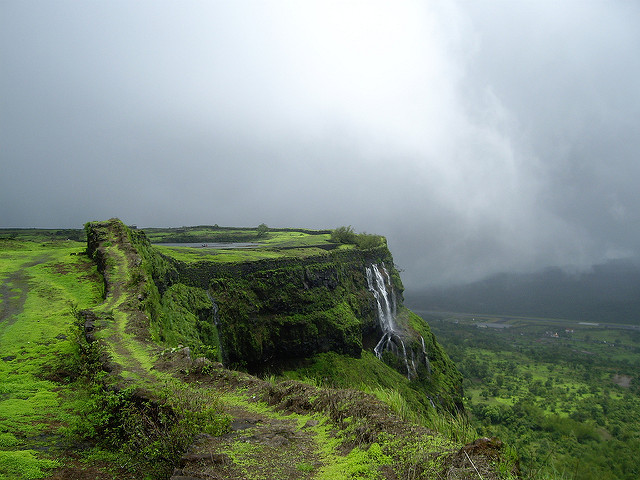 Places to Visit
Rajmachi fort and Lohgad Fort are symbols of power of the mighty monarchs that once ruled the land. These forts have beautiful sculptures and pillars, but what makes them special is the view they present from atop the hilltop they are located at.
Khandala is surrounded by the Western Ghats. Due to that, there are many hills in the region. These hills derive their names from their appearance like, the Duke's nose or the Leaping Tiger. These hilltops provide alluring views of the dense forest and valleys beneath.
Among the many caves in Khandala, the most famous one is Bhaja Caves that are a set of Buddhist rock cut caves.
This short drive from the capital city is a much-needed getaway. Imagine a chaotic week where you relentlessly put in all-nighters to complete your assignments. At the end of the week, Khandala would be the break you deserve. The trip to Khandala would help you unwind and relax.