Solapur is located in the south-eastern part of Maharashtra and is situated at a distance of about 450 km from the capital city of Mumbai. In the ancient India, this city used to be a spiritual centre for the followers of Jainism as it comprised of a significant number of monasteries. It is also a major manufacturing hub of tobacco and Asian cigarettes. Solapur has developed itself as a major tourist destination and houses many tourist spots for the visitors. It is often referred to as an 'all-round' destination for the tourists as it attracts visitors from all the walks of life. Families and couples visit this city the most. Solapur is a perfect weekend getaway for people residing in Bangalore and Maharashtra. If you are planning a visit to this beautiful city, here are top 5 places that you should definitely have on your list.
1. Akkalkot Swami Maharaj Temple
Akkalkot Temple is one of the most visited places in Solapur and was built in the memory of Shri Samarth Maharaj. The temple complex houses an ancient tree of Banyan which is the most important attraction of this temple. Akkalkot Temple is an amalgamation of five temples which are situated in close proximity to each other. This temple is blessed with a beautiful architecture and comprises of around 97 pillars. The journey from Solapur to Akkalkot temple takes around 1 hour and is a peaceful experience in its own.
2. Shri Siddheshwar Temple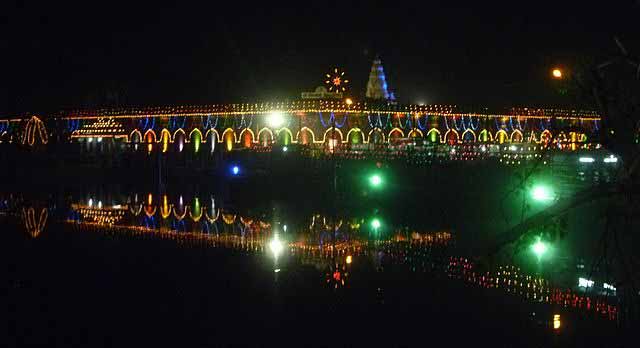 Siddheshwar Temple is situated on the banks of Lake SIddheshwar and is one of the most popular Shiva temples in the state of Maharashtra. This temple is blessed with a beautiful location in the midst of a lake and houses some of the most amazing architectural marvels. The entire complex is built with beautiful marble and houses multiple small temples of various Hindu deities. Shri Siddheshwar temple hosts one of the biggest fairs of Maharashtra in the month of January and receives maximum visitors during this month. This temple takes you into a unique state of salvation and should not be missed on your trip to Solapur.
3. Great Indian Bustard Sanctuary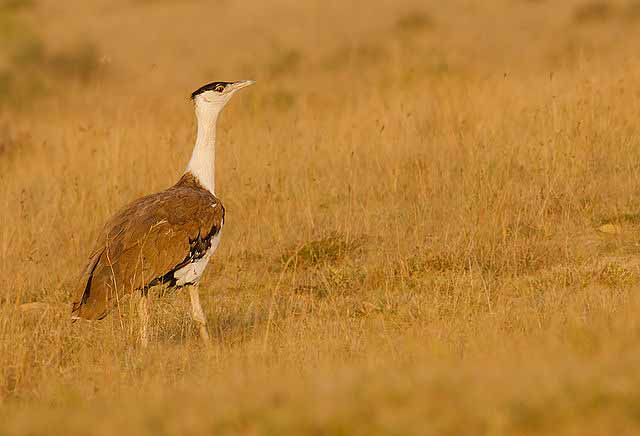 Great Indian Bustard Sanctuary is one of the biggest bird sanctuaries of India and is a heaven for bird lovers. Famous for the mighty bird named Great Indian Bustard, this bird sanctuary spans across 8100 square km of land in close proximity to Solapur. Apart from the Great Indian Bustard, this sanctuary also houses some foreign birds like Eurasian dove and reptiles like Monitor Lizard. The entire sanctuary is filled with thick green spaces and is one of the most naturally equipped places in Solapur. On a cautionary note, one might have to wait for long to get a glimpse of the Great Indian Bustard as this bird is scarcely visible in this sanctuary.
4. Solapur Fort
Also known as Bhuikot Fort, Solapur Fort was initially built under the Adilshah Empire in the 14th century but was later captured by the Mughals. Solapur Fort houses an ancient temple which was built by the devotees of Lord Shiva and attracts a huge number of visitors. The fort has two major entrances and is surrounded by a beautiful lush green garden which can be used as a pleasant picnic spot. This fort has a tremendous legacy attached with it and is a must visit place in Solapur.
5. Pandharpur Temple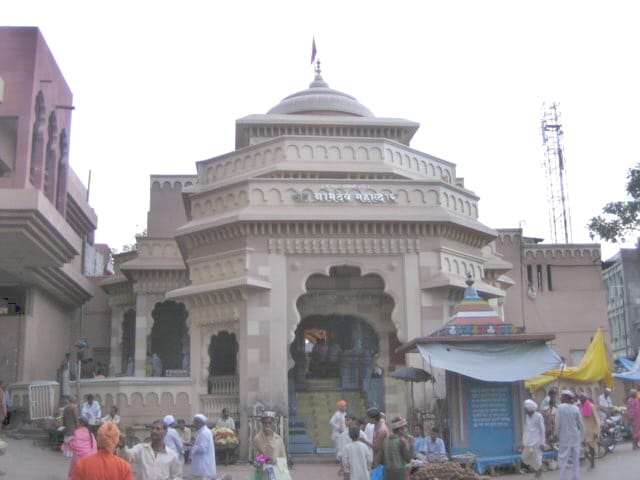 Pandharpur Temple was built in 1196 and is one of the most magnificent examples of Indian art and craft in the ancient age. Dedicated to Hindu deities Vithal and Rukmani, this temple is often regarded as the 'Kashi' of Southern India. The principal shrine of this temple is a majestic five storey structure and is one of the most important Vaishnava shrines of the country. Pandharpur Temple has river Chandrabhaga on its one end and small hills on the other. All these features make this temple a major tourist spot and attract a significant number of visitors.
Solapur is a major tourist destination in the state of Maharashtra and contributes heavily to the tourism department of the state. Historical places, cultural fairs, peaceful temples, lakes and rich varieties of fauna are some of the most attractive features of this city that you simply cannot ignore. The above mentioned places are hand-picked destinations that will give you the most memorable experience of Solapur.
More Places To Visit In Maharashtra: