Gautala Autramghat Sanctuary, also known as Gautala Abhayarana Sanctuary is a protected wildlife reserve near the village of Gautala in the state of Maharashtra. The sanctuary was established in the year 1986 by the government of India as a protected reserve for wildlife. It is a south tropical dry deciduous forest within the Western Ghats with differing terrains. The sanctuary is situated amidst dense foliage and widespread grasslands with a thriving population of flora that provides nourishment to a multitude of animal species.
The name of the sanctuary is coined after its neighboring village of Gautala which in its turn was coined after Gautam Rishi. The sanctuary, which spans accross an area of 26061 hectare, is laden with waterfalls and several fresh water-bodies that can be observed in abundance especially during the monsoon months. Amongst waterfalls, another source of water in the sanctuary is Gautala Talab, which is a lake situated inside the sanctuary. Besides richly abundant wildlife within Gautala Autramghat Sanctuary, other attractions include some of the oldest specimens of rock-cut cave temples in India. These rock cute cave temples, otherwise known as Pitalkhora are located inside the Sanctuary's premises and are abundant in data for archeological study.
Climatic Conditions
Summers in Gautala Autramghat Sanctuary bring heavy daylight and hot temperatures ranging between 37 degrees and 21 degrees Celsius. Summers in the region usually last between the months of March and May. Between November and February, temperatures fall to a minimum of 10 degree Celsius. The winters are pleasant and have predictable weather conditions. Monsoons see extensive rains and usually last between the months of June and September. The plants get a chance to rejuvenate and repopulate during this period the most.
Best Time to Visit
The months between January and March are the most ideal time to visit the Sanctuary. The climate is moderate and winter is at its peak. Longer excursions are possible during this time and the journey is easier to make.
Wildlife at Gautala Autramghat Sanctuary
The sanctuary is an abode for a number of Animals species including big cats and primates. Avian species thrive in the foliage and around 230 separate species of birds can be spotted in the region. Some of the wild animals that dominate the greens of Gautala Autramghat Sanctuary are listed below.
Mammals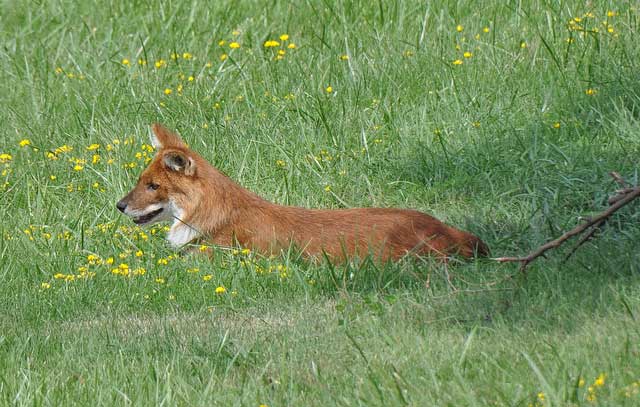 Sloth bears, Chinkara, Bats, Wild boar, Wanderoo, Jungle cat, Leopard cat, Monkey, Barking deer, Civet cat, Jackal, Fox, Langoor, Hare,Leopard, Nilgai, Grey Langur, Bats, Wolf, Dhole, etc.
Birds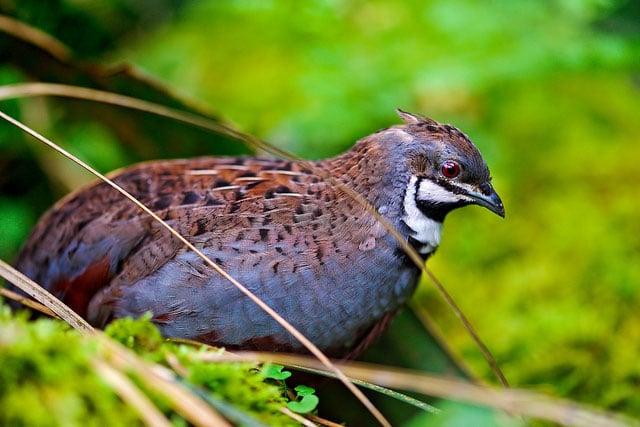 Quail, Patridges, Jugle fowl, etc.
Reptiles
Cobra, Krait, Keel backviper, Python, Rat snake, Monitor Lizzard
Distance from Nearby and Major Cities
Pune – 260 km
Mumbai – 293 km
Ahmadabad – 401 km
Nagpur – 405 km
Hyderabad – 480 km
Goa – 585 km
Bangalore – 867 km
Delhi – 931 km
Chennai – 976 km
Chandigarh – 1156 km
Kolkata – 1376 km
Nearest Airport
The nearest Airport to Gautala Autramghat Sanctuary is located in Aurangabad. Direct daily flights arriving and departing from all major cities are accessible here including Delhi and Mumbai. An upcoming airport at Jalgaon is also being built which will shortly be operational.
Nearest Railway Station
Jalgaon and Aurangabad have the nearest railway stations to the sanctuary. Bhusaval Station is Asia's second largest railway depot and has well connected routes for passenger trains that arrive on daily basis.
Road Accessibility
Gautala Autramghat Sanctuary has good road connectivity with Kannad, Aurangabad and Chalisgaon Highways passing within the sanctuary.
Accomodation Facilities
There are forest guest houses located at Bhambarwadi and Puranvadi where rooms can be availed within affordable cost. Meals and refreshments are also provided to the visitors and rooms are kept in neat and hygienic conditions for visitors. Besides forest rest houses, many hotels and resorts are located outside the Sanctuary's boundaries.