Visitor Information
Famous for: More than a thousand species of trees, plants and flowers are found here in this well maintained botanical garden. Photography, Nature walks, Sightseeing place, boating.
Entrance fee: Adults have to pay an entry fee of ₹30 while kids up to 12 years of age pay an entry fee of ₹15 only. Still cameras can be taken along inside at a cost of ₹50 while the rate is ₹100 for video cameras.
Visiting time: From 9am to 6pm on all seven of the weekdays.
Visiting duration: Usually people spend up to 1.5 to 2 hours here but it can be extended according to personal taste and interest of the people.
The captivating Nilgiri hills of Coonoor offer you a lot of interesting and beautiful tourist spots. Even if you forget to put SIM'S Park in Coonoor in your itinerary, these beautiful hills, rare exotic species and bright colorful gardens will eventually draw you to spend your Saturday evenings here. From experience, kids are the happiest​ when they're here. Over twelve hectares of pristine vegetation that is well maintained and has numerous natural advantages, this fascinating land gives a pleasant stay with temperatures touching maximum 30° and minimum 5°.
Araucaria, Quercus, Phoenix, Magnolia, Pine, Turpentine, Tree ferns, Camellia grace the garden which was developed in 1874 by British officers JD Sims and Major Murray.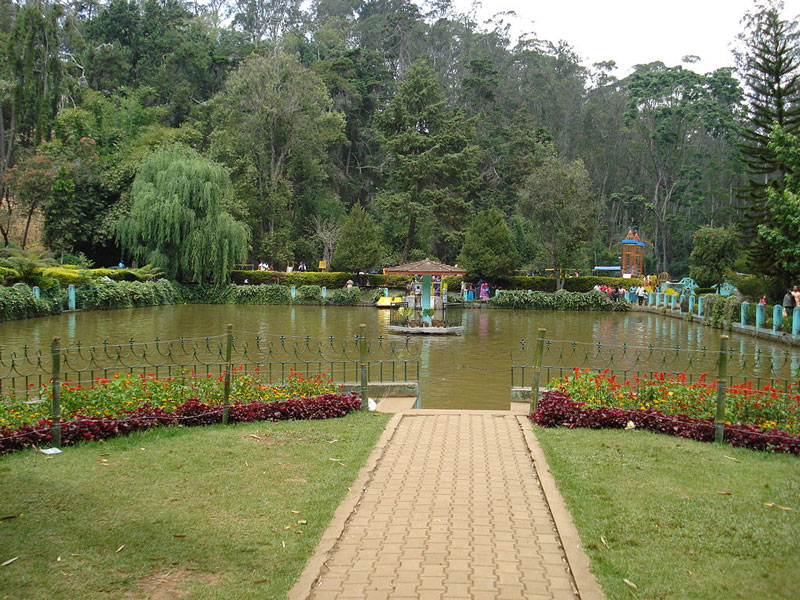 Traveler Tips
No food is available inside the garden, so if you're planning to go there with kids, you might want to take some eatables along.
If you want to save money on your cameras and video cameras, there are photographers inside the garden who take clicks for you and give it you printed then and there.
Boating facility is also available in the small pond here.
The garden is divided into part- Rose garden, small Lilly Pond, Flowering plants area and boating area. The park has steep steps so beware when you come with senior citizens as it can get very tiring for them.
Come in the month of May if you want to attend the fruit show that is held here in the garden at that time.
There's a nice little tea shop just outside the garden, at the gate where you get snacks and crisp tea.
As the temperature is mostly chilly pleasant here, make sure to get your warm clothes.
It takes a lot of efforts in maintaining this huge beautiful botanical garden, please be a responsible citizen, admire the park as a true nature lover but do not pluck or destroy plants for your silly pleasures.
There are a lot of exotic plants, flowers and trees so if you have flower allergies you can avoid going into the flower gardens to avoid hassles.
Also make sure you don't litter the place with your snacks or other eatables that you get here.
There are chairs available for people to sit with their family and enjoy the colored silence, but people make their kids stand on the chairs with their muddy, dirty slippers that makes the chairs dirty for use. Make sure to refrain from such activities and keeping the place clean and beautiful is as much your responsibility as of the management here.
 Things to Do
Come here to study plants and observe the fauna here.
If you are a person who keeps interest in different types of flowers and their varieties, you'll be amazed at what this garden has in store for you.
There is small lake here that provides boating facilities so you can try that as well here.
Bring your kids and watch them have the time of their lives playing down the slopes lawns and fa
You can bring a picnic basket and a blanket and spend the most amazing family picnic here.
Availability of Guide
There are no guides as such but there are information charts and tables displayed all across the park that help you learn about the plants and also navigate through the place. For most, you're left in your own to explore the vividness and expanse of fauna.
Best Time to Visit
October to February is the most pleasant time
How to Reach
You can reach by media of public transport
Interesting Facts and Trivia About Sim's Park
The flora diversity here is matchless with about thousand species of plants related to two hundred fifty-five genera belonging to almost eighty-five plant families.
This is a completely natural garden with some beautiful color flowered terrace gardens, lawns and rockeries.
Trees, shrubs, creepers and unusual plants form most countries of the world can be found here.
The Rose garden is very maintained and the most unique roses that are bound to awe you are found.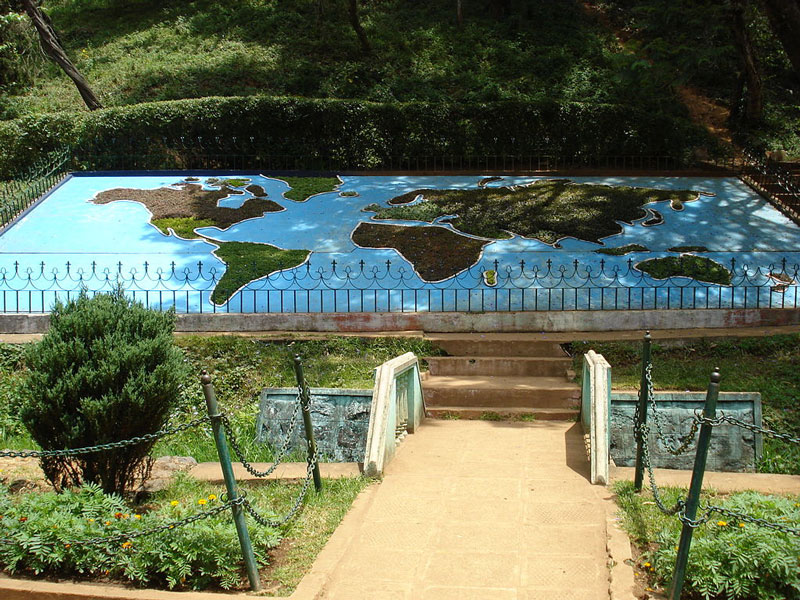 Nearby Attractions
Lamb's Rock
Catherine Falls
Dolphin Nose
Coonoor Toy Train
The Taj Garden Retreat
Nilgiri's Store
Nearby Restaurants
La belle Vie
Hill Crest
CCD
Green​ Field Restaurant
Have a pleasant afternoon here with your loved ones, and watch yourself get fascinated with the bounties of nature's little secrets hidden here in its leaves and roots.