Visitor Information
Famous For: Tourism, Photography and adventure.
Entrance Fee: There is no entry fee required for this place
Visiting Time: The place is open for tourists from 9AM to 9PM.
Visit Duration: Approximately an hour to explore the place. However, if one wants to trek to the place timings may vary a lot.
To explore through the unexplored routes would be your task to reach this destination situated off the Wellington Golf Course. Truly Hidden Valley, justifying its name is a wonderful creation of God which might be inaccessible a place but surely has a breathtaking view. This misty secret revealing place is sure to take your feet off the ground.
Traveller Tips
If you are going for a trekking, then carry proper trekking equipments.
If you are travelling for a single day prefer to visit to this place during the morning hours if you want to avoid the misty environment.
Things to Do
A perfect trekking spot for adventure lovers. You can try out to have one of your best experiences over here.
People travelling with families, this could be an awesome picnic spot for them. In a really cozy environment to be.
Enjoy the nearby famous spots like Wellington Golf Course, Sims falls etc.
Best Time to Visit
The winter months (November to February) get chilly. The temperature falls sharply, however if you are a Chionophile then you might as well enjoy during that time also.
During the months of March to May, the temperature is a little higher with occasional rainfall. Sight-seeing is best during this time of the year and also the weather is quite pleasant
The monsoon witness's heavy rainfall and most tourists try avoiding this time. If you are looking to spend some quiet time, rainy season is the best. Also, the falls are rain fed so quite obvious this month would give you a better view. The atmosphere is wonderful with fresh air and greenery all around.
How to Reach
The nearest airport to the Point in Coonoor is Coimbatore International Airport which is at a distance of about 54 kilometers. From there, you can take a bus or book a cab to reach the city of Coonoor. Other than that, there are buses at regular intervals from Bengaluru, Ooty, etc. The Hidden Valley is merely 15 kilometers from the main city bus stand. The transportation facilities are smooth and you will face no problem at all. However, it is advisable to book a cab for a day and visit all the places.
If you are planning to travel by train, the closest railway station would be Coonoor Station itself.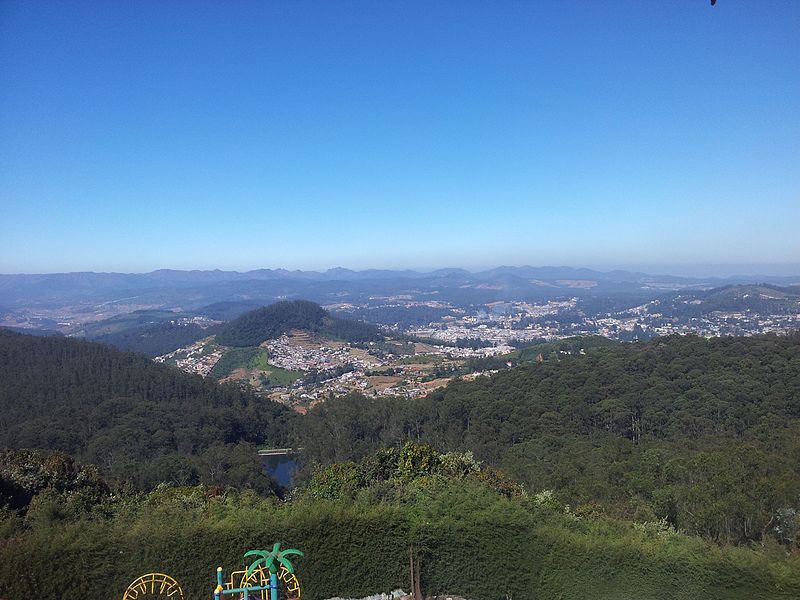 Nearby Attractions
Ooty Lake and Boat House
Kulisholai Reserve Forest
Government Botanical Garden
Doddabetta Peak
Ooty Golf course
Nearby Restaurants
Quality Restaurant
Cliff top international cuisine
Shinkow's Chinese Restaurant
Ascot Multi cuisine Restaurant
Ooty Coffee house
Hyderabad Biryani house
Earl's Secret
To explore marvel with every step that you take is what makes this spot in Coonoor unique from the others. Surely, you might claim that there so many other plenty of tourists spot out there in Coonoor. However, I don't think anywhere you would get the peace of sitting in the middle of the lush green beauty, away from the concrete jungle that we all hail from. If you are visiting Coonoor any soon then do keep a day for trekking to this place and explore the incredible India.