Sathyamangalam wildlife sanctuary is located at the confluence of scenic Western and Eastern Ghats in the Nilgiri Biosphere Reserve in Erode district of Tamil Nadu. Not only it is considered as the biggest protected area in Tamil Nadu, but also it is hailed as the most expansive wildlife sanctuary in South India. It has 1,411 sq. km protected area for tiger reserve contiguous to four other areas – Madumalai National Park, Sigur Plateau, Bandipur National Park and Biligiriranga Swamy Temple Wildlife Sanctuary. The terrain is hilly and undulated with altitude ranging between 750m and 1649m.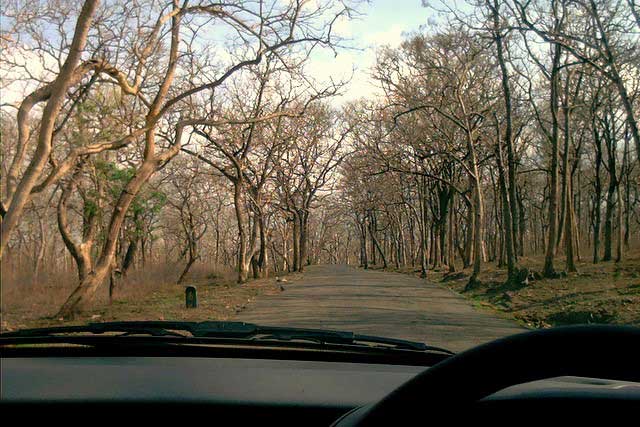 Sathyamangalam wildlife sanctuary was set up in 2008 while its area was stretched in 2011 to the present area. Having high population of tigers with as many as 54 tigers, it was declared as fourth Tiger Reserve of the state in 2013. Here tigers coexist with humans (indigenous tribals like Irulars, Soligars). Also hailed as home of the renowned bandit, Veerapan makes this place an equally thrilling experience of its own kind.
Climatic Conditions
The plateau region favours mild and equitable climate to vegetation whereas hot and dry climate persists in the plains. Overall, the sanctuary enjoys a moderate climate. During south west monsoon (June to September), it is subjected to strong winds. Lying in the rain shadow region, the average annual rainfall is 824mm but some variations are common from one place to another.
Best Time to Visit
As the weather is subtropical, the best time to visit this place is from October to January.
Wildlife At Sathyamangalam Wildlife Sanctuary
Flora
Out of the 700 species of flora found in Sathyamangalam Tiger Reserve, more than 60 are considered endemic. Tropical evergreen, mixed deciduous, semi evergreen, dry deciduous and thorn forests are the 5 different forest types found in this region. Riparian forests thrive along the Mayor River (a Perennial water source) – an area of rich biodiversity. Sandal was declared as 'The Royal Tree' by Tipu Sultan. This place was notable for its bamboos in the past.
Fauna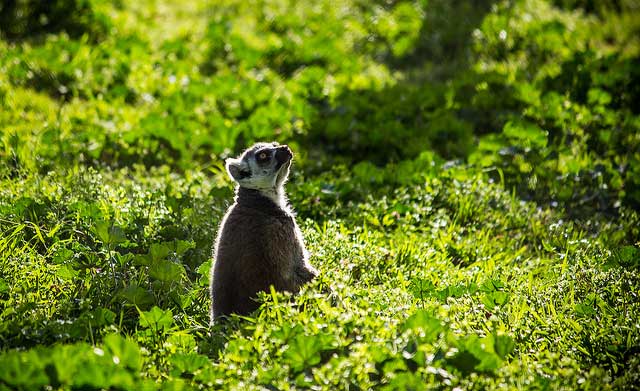 The rich diversity of fauna is evident from the following number of species for various categories: larger mammals-40 species, reptiles-30 species, avifauna-225 species, amphibians-15 species, butterflies-85 species and fishes-10 species. Being home to more than 850 Indian elephants with 6 Elephant corridors makes it part of the 7th elephant reserve (Nilgiri-Eastern Ghats Elephant Reserve) and the largest elephant habitat in India. Some of the other notable species include hyena, slender loris, wild boar, sloth bear, civet, jackal, otter, mongoose, blackbuck, barking deer, spotted deer, sambar, four horned antelope, mouse deer, Indian pangolin, porcupine, jungle cat, langur, bonnet macaque, leopard and gaur. Some of the rare birds include- white backed vulture, threatened gyps, woodpecker, brown fish owl etc.
Distance from Nearby and Major Cities
Coimbatore – 112 kilometres
Ooty – 117 kilometres
Bangalore – 225 kilometres
Madurai – 295 kilometres
Kochi – 309 kilometres
Mangalore – 359 kilometres
Vellore – 360 kilometres
Chennai – 513 kilometres
Hyderabad – 799 kilometres
Mumbai – 1140 kilometres
Kolkata – 2070 kilometres
Delhi – 2362 kilometres
Nearest Airport – The nearest airport lies at Coimbatore (80 km), Mysore (123 km) and Bangalore (225 km).
Nearest Railway Station – The nearest railway stations are Coimbatore (75 km), Erode (67 km) and Chamrajnagar (40 km).
Road Accessibility – A part of the sanctuary could be easily approached by Sathyamangalam-Dhimbhum Ghat road which has beautiful 27 hair pin bends. An organised network of national and state expressways has worked wonders for the ease of accessibility to Sathyamangalam. One can also drive from Sathyamangalam through the forest while enjoying the view to reach this place.
Accommodation Facilities
One can avail accommodation at the Government cottages in Dhimbham and Government guest house at Hasanur. One can also opt for accommodation nearby suitable urban communities of Salem or Erode or any Sathyamangalam resorts.
Entry Fee
The entry fee for the forest is Rs. 250.