'A beautiful painting of lush greens and striped cats come to life'
Bound by the lofty Nilgiri Hills, Mudumalai National Park lies in the Nilgiri district at the junction of three states: Kerala, Tamil Nadu and Karnataka. Alongwith Wayanad Wildlife Sanctuary in Kerala and Bandipur Tiger reserve in Karnataka, Mudumalai completes a continuous region boasting of amazing range of biodiversity and also forms a part of the Nilgiri Biosphere reserve. Mudumalai National Park is also a tiger reserve and as many as 50 tigers can be found here, although it is hard to spot even one.
The scenic beauty of this national park is unparalleled. The verdant hills seem to contain the magic of nature within this abundantly wonderful set up. It's a treat for everyone be it the nature lovers, bird watchers, wildlife photographers, kids or just an explorer. Get out there and be mesmerised!
Climatic Conditions
Mudumalai National park experiences a pleasant climate throughout the year with an average temperature staying within the range of 15 ˚C to 35 ˚C. Summers are warmer (but not really hot) with the temperature around 29 ˚C and winters are slightly cold with temperature dropping not lower than 10 ˚C. This national park receives rainfall from both southwest and northeast monsoons. Rain showers on this land during April to June and October to November.
Best Time To Visit
This national park is closed during the summer months. The best time to visit is during the months of December to June.
Wildlife & Vegetation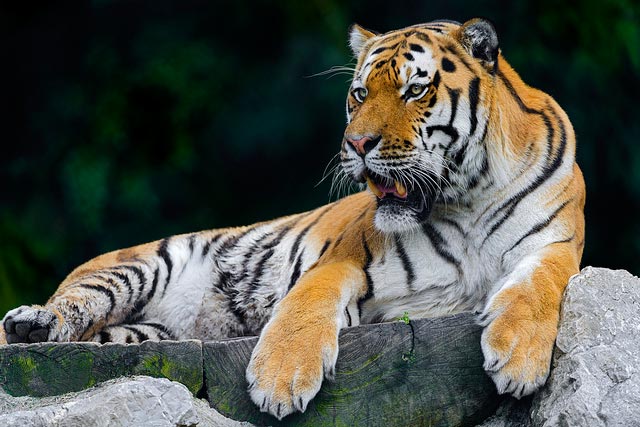 Many endangered and rare species are residents of Mudumalai National Park. These include Elephants, tigers, gaurs, leopards, mouse deer, sloth bear, four horned antelope, panther, spotted deer, sambhar, blackbuck, striped hyena, wild dog, wild boar, bonnet macaque, Nilgiri langur, small Indian civet, mongoose, squirrels etc. Elephants and tigers are the star species of mudumalai. At any point of time, 400 elephants can be found here.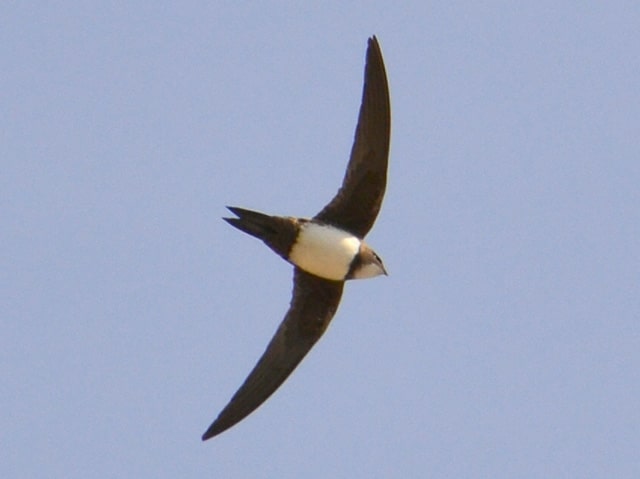 Mudumalai is a haven for bird watchers. Around 266 species of birds are found to adorn the skies of Mudumalai. These include eagle, oriental honey buzzard, paradise flycatcher, streak throated woodpecker, painted bush quail, emerald dove, green imperial pigeon, grey bellied cuckoo, alpine swift, lesser yellow nape, grey headed bulbul and many more others! So don't forget to grab your binoculars to get a good look at these!
Common reptilian species include python, king cobra, monitor lizard, flying lizard, kraits etc.
From east to west, a variation can be seen in vegetation from dry deciduous forests and thorny scrubs to tropical moist deciduous covering an entire area of 321 sq km. Tall grass known as 'elephant grass' can be found here alongwith teak, rosewood, venteak, vengai, Indian laburnum, flame of forest and coral trees. Jamun, neeli, jujube and wild figs can also be spotted here. Riverines and swamp patches add to the diversity here.
Distance From Major Cities
Mudumalai is well connected to Gudalur, Mysore, Ooty, Coimbatore and Bangalore. Distance between these and other major cities is as follows:
Gudalur, Tamil Nadu: 3.7 km via Erremaram Rd and NH 67
Ooty, Tamil Nadu: 31 km via MDR700
Wayanad, Kerala: 62 km via Sulthan Bathery – Devarshola – Gudalur Rd
Mysore, Karnataka: 84.4 km via NH 212 and NH 67
Coimbatore, Tamil Nadu: 122 km via NH 67
Bangalore: 241 km via NH 209
Chennai: 565 km via NH 46 and NH 209
Goa: 698 km via NH 4 and NH 150A
Hyderabad: 818 km via NH 7
How To Reach
By air: Nearest airport is located at Bangalore. It is also an international airport.
By rail: Nearest railway stations include Udagamadalam station in the Nilgiri Mountain Railway service at a distance of 64 km away and Coimbatore junction, which is well connected to other major cities.
By road: The sanctuary is well connected by national highway. Bus service is available from Mysore to Ooty. Private taxis can also be hired.
Local Attractions
Elephant safari and Jeep safari is available for a tour in the national park. It is conducted by the Tamil Nadu Forest Department. Other activities available here include bird watching, camping, stay at tree house, water hole visit, visit to nearby villages, visit to nearby waterfalls etc. There's a lot you can explore at this fantastic place.
You could also plan excursion to the nearby Bandipur National Park or Wayanad Sanctuary both of which are astonishingly beautiful! Here, you can have fun in the lap of nature.
The elephant camp at Theppakadu is worth a visit. You can witness the way they take care of elephants, feed 'em and train them for some day to day activities. Its a great educational tour for the kids!
Accommodation
Many beautiful private accommodations are available near the sanctuary. Some of these include the beautiful and affordable bungalows alongside the charming Moyar river in Theppakadu. You can contact the wildlife warden's office in ooty for bookings. Hotel Tamil Nadu is located within the park itself offers accommodation with decent facilities. Bookings can be made at the TTDC office in Ooty. Contact No. : 0423-56249. You are required to make prior bookings for longer stays.
Other Useful Information
Park timings: 9 am to 5 pm
The park remains closed in summers
Entry fee: Rs. 15 per person
Camera fee: Rs. 25 per still camera and Rs. 150 per video camera
No private vehicles are allowed inside the park
Safari timings: 06:00 AM to 08:00 AM and 04:00 PM to 6:00 PM.
Jeep Safari and Road Safari is organised twice a day for 2 hours each.
Elephant safari is organised only during morning for a total duration of 40 minutes.