Located on Pamban Island, which is placed at the tip of the Indian peninsula, Rameswaram is separated from mainland India. The town is a historical city which was ruled by the various southern Indian dynasties and has been mentioned in the mythological Hindu epic, Ramayana. Rameswaram, in the state of Tamil Nadu is also a part of the holy Hindu pilgrimage of the Char Dhams. Rameswaram is also a major pilgrim spot for the Shaivaites and the Vaishnavites. Here's the list of the best places you can visit in Rameshawaram.
1. Sri Ramanathaswamy Temple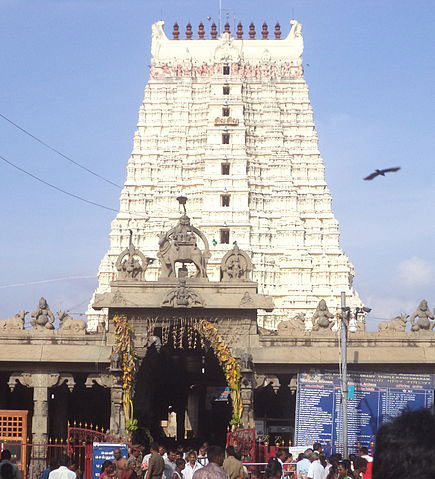 Noted among the 275 most important Shiva temples for the Shaivaite sect of Hindus, the Sri Ramanathaswamy Temple is a part of the Char Dham pilgrimage of the Hindus. The temple was said to have been established by Lord Ram himself and is built in the Dravidian style of architecture. The site of the temple was expanded by the Pandya kings in the 12th century who are responsible for the current structure of the temple.
The sandy shores of Rameswaram are one of the most holy places for the Hindu pilgrims. The Agnitheertham, are a collection of 22 such spots at the shores which the pilgrims bath in. according to Hindu mythology Lord Ram took a bath at the shores to absolve him from the sin of the killings in the war against Ravana.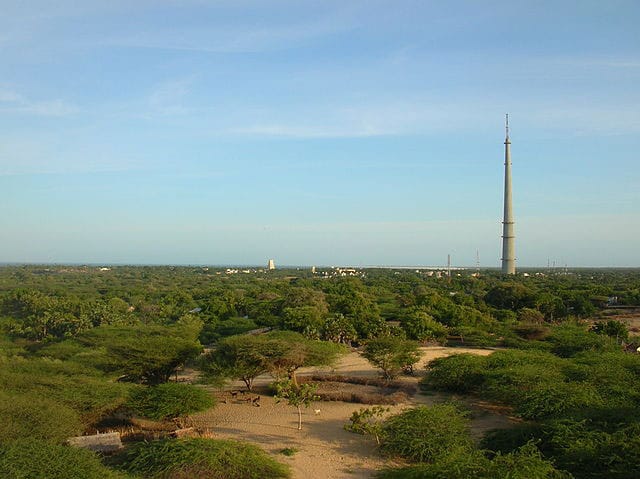 The hillock lies at a short distance of 3 kilometers from Rameswaram and is the highest point on the island. Gandamadana Parvatham is considered to house a foot print of Lord Rama on a Chakra. The hill lies at an amazing location and one can get the panoramic views of the entire island from this point.
4. The Five-faced Hanuman Temple
The temple is famous for its unique incarnation of the mighty monkey god Lord Hanuman. The image of the deity has five faces namely Lord Hanuman, Lord Adivaraha, Lord Narasimha, Lord Hayagriva and Lord Garuda. The idol is carved from a large senthooram stone from which vermilion is derived. The ancient idols of Lord Ram, Sita and Lakshamana that were brought during a cyclone from Dhanushkodi are also placed here.
5. Dhanushkodi
A famous picnic spot on the island, Dhanushkodi is also an important pilgrim spot on the Rameswaram Island. The name Dhanushkodi literally means the end of the bow and is spot where Lord Ram built the famous bridge with floating stones. The place is famous for the various migratory birds that flock here and its pristine views of the ocean. Being one of the most important pilgrim spots for the Hindus, Rameswaram is a city that exemplifies the richness of Indian culture and the Hindu religion. The abovementioned places are the most frequented and popular places that one should not miss on their trip to Rameswaram.
Some More Tourist Attractions In Tamil Nadu: