Situated within the Western Ghats, Shenbagathoppu Grizzled Squirrel Wildlife Sanctuary was established in the year 1989 as a protected forest for the conservation of rare species of Grizzled Squirrel. Shenbagthoppu Grizzled Squirrel Wildlife Sanctuary is located in the state of Tamil Nadu and is shared between the districts of Virudhunagar and Madurai. The sanctuary is also known as Srivilliputhur Wildlife Sanctuary and covers a wide expanse of dense forests covering an area of 485 square kilometers. The sanctuary shares its borders with Periyar Tiger reserve.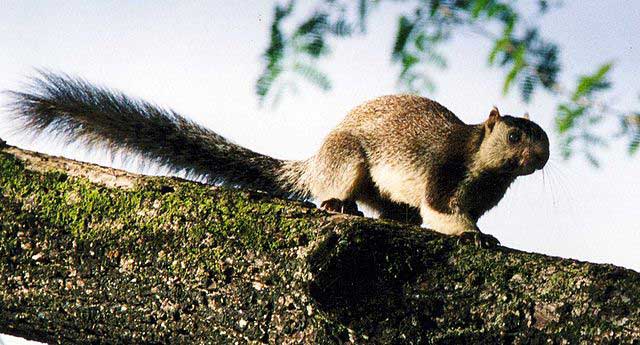 There are several peaks and hills inside Shenbagathoppu Grizzled Squirrel Wildlife Sanctuary that reach as high as 1800 meters in altitude. The dense foliage of flora in the sanctuary is fed by several water sources that sustain its ecology. Rivers Naragaiar, Periyar, Pachaiar, Kovilar, Mangar and Pairakudrair flow through Shenbagathoppu Grizzled Squirrel Wildlife Sanctuary.
Climatic Conditions
The climate at Shenbagathoppu Grizzled Squirrel Wildlife Sanctuary is warm and extremely humid throughout the year. The temperature and humidity may vary between altitudes but general temperatures in the summer range between 27 and 40 degree Celsius. Summers bring with them bright days and hot climate. The winters last between the months of December and February. Temperatures during this time of the year range between 20 to 30 degree Celsius. Winters are generally pleasant with less humidity compared to monsoons. Monsoons bring with them heavy rainfall with frequent showers. The monsoon season lasts between the months of July and October, receiving average rainfall of around 85 cm.
Best Time to Visit
The temperatures mostly remain around the same all through the year except slight variations in daylight and rainfall, Shenbagathoppu Grizzled Squirrel Wildlife Sanctuary can be visited at any time of the year.
Wildlife
Shenbagathoppu Grizzled Squirrel Wildlife Sanctuary is home to a multitude of species of animals. Besides Grizzled Squirrels, there are other exotic attractions in the sanctuary amongst which, Lion-tailed Macaques and Vultures are common sighting. Below is a list of animals that thrive in the rich ecosystem of Shenbagathoppu Grizzled Squirrel Wildlife Sanctuary.
Mammals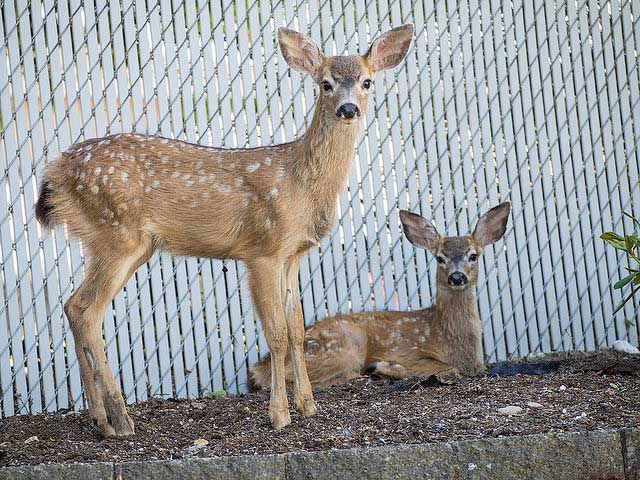 Barking deer, grizzled giant squirrels, bonnet macaque, elephants, common langur, flying squirrels, Indian giant squirrel, gaur, leopard, mouse deer, lion-tailed macaques, Nilgiri langur, palm civets, Nilgiri Tahrs, porcupine, slender lorris, sambar, sloth bear, tree shrews, spotted deer, wild cats and wild boar.
Birds
Eurasian sparrowhawk, Long-billed vulture, oriental white-backed vulture, Nilgiri wood-pigeon, red-faced malkoha, broad-tailed grass warbler, great pied hornbill, white-bellied shortwing, Nilgiri pipit, Nilgiri flycatcher, black-and-orange flycatcher, Malayan night heron, black eagle, serpent eagle, bluecapped rockthrush and steppe eagle.
Reptiles
Indian rock python, king cobras, pit vipers, gliding lizard, Ornate flying snake, large-scaled calotes, Micrixalus, Calotes ellioti, Indirana, Ramanella, Nyctibatrachus, Raorchestes, Rhacophorus malabaricus and Pseudophilautus.
Distance from Nearby and Major Cities
Madurai – 79 km
Trivandrum – 184 km
Mettupalayam – 320 km
Bangalore – 510 km
Chennai – 542 km
Hyderabad – 1068 km
Visakhapattanam – 1320 km
Pune – 1343 km
Mumbai – 1486 km
Kolkata – 2191 km
Jodhpur – 2453 km
Delhi – 2631 km
Chandigarh – 2880 km
Amritsar – 3085 km
Nearest Airport
Madurai houses the closest airport to Shenbagathoppu Grizzled Squirrel Wildlife Sanctuary public transport can be availed from there to reach the Sanctuary's premises.
Nearest Railway Station
Railway facilities are reliable till Madurai from all major cities in South-India. There are trains coming in from all over the country on a daily basis. The closes railway station to Shenbagathoppu Grizzled Squirrel Wildlife Sanctuary is located in Virudhunagar.
Road Accessibility
The sanctuary can be reached via road as well. The outskirts of the sanctuary are connected by NH 41, NH 44 and NH186.
Accommodation Facilities
There are several forest rest houses in and around the park for tourist lodging with regular meals and proper plumbing. Meals are provided and other services are made available on demand.