Visitor Information
Famous For: Breathtaking view of the valleys of the beautiful Nilgiri Hills of Tamil Nadu, Photography, Trekking, Vintage Mansion, Experience seeking, History Buffers.
Visiting Time: The entry is unrestricted into Lady Canning's Seat from morning 8AM to 6PM in the evening.
Visiting Duration: In an ideal sense, it is a stoppage worth up to 30 minutes along your route, but for the history enthusiasts and nature lovers, you'll want to stay here for as long as the sun doesn't set.
Situated about 9kms from the town bus stand of Coonoor, along the pathway to Lamb's Rock, much hidden from novice guides and drivers, is this piece of heaven awaiting your sight. It is an old mansion that has retained its historic charm through the years whilst providing a panoramic view of the numerous tea estates along the belt. It gives such a view of the blue mountains (fondly called as the Nilgiri Hills) that will definitely knock your breath away. In fact, the name of Nilgiri was given by the inhabitants of the adjoining plains about 850 years ago, because of the blue gaze that befalls when at this point.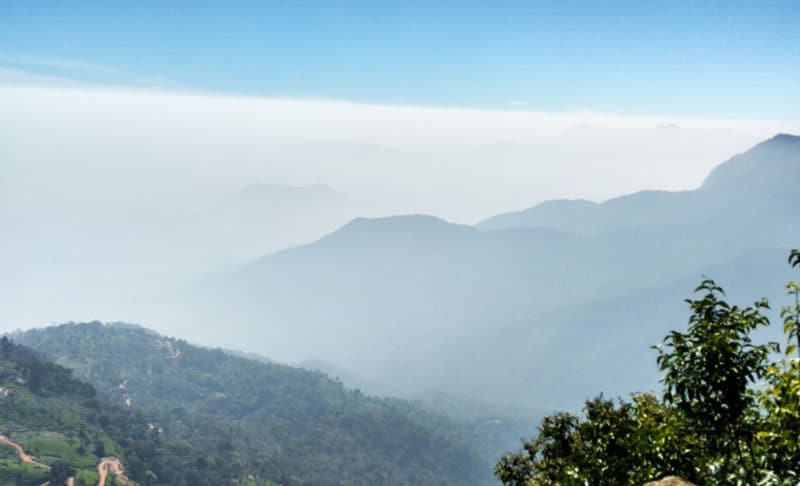 Traveler Tips
It has a lot of accommodation options around the whole place and travelers shouldn't have any problems finding the best choice for them ranging from budget hotels, to villas to resorts to home stays.
Get a camera along and capture some of the most memorable.
Things to Do
Pack yourself a lunch and come sit here to get bewitched by the mind-blowing view of the lush plantations and the mountains which seem of the color blue, towered by floating clouds.
Start from any point be it the Dolphin's Nose or Lamb's Rock, Law's Falls, Droog Fort and have one amazing trek that ends up here.
Availability of Guides
There are no guides available at this spot as it is only a viewpoint. If you are a traveler seeking historic relevance or other trivia about the place, its best to team up with a locality of the area or tag along with your taxi/tour driver.to get to learn maximum. Else this one is absolutely the perfect place to unwind by your own self and take home a unique story that the hills whisper into your ears with your sole interpretation to it.
Best Time to Visit
You can choose to visit any given day or time and it will bewitch you equally strongly, although the months from November to February offer the most amazing winter weather and all the right hill station feels would catch hold of you at this time
How to Reach
Nearest town is Coonoor, 9 kilometers away from this mansion. Take a bus, auto or a taxi or you could even trek along from there to reach Lady Canning's Seat.
Interesting Facts and Trivia About Lady Canning's Seat
This appalling view point was named after Lady Charlotte Canning, wife of the then British Viceroy who was especially fond of it.
It rightfully presents evidence of the hills called Nilgiri, as from the Lady Canning's Seat, you can only gaze at mountains blue.
Some people also believe the place resembles the view of a sleeping lady, hence the name that has been conferred upon it.
Chinacona products, eucalyptus oil, geranium, scented phenol etc. are among the trees cultivated along this belt.
The district around here is also dominant for its ancient tribes the Todas, the Kotas, the Kurumbas, the Panias and the lrulas which coexist here.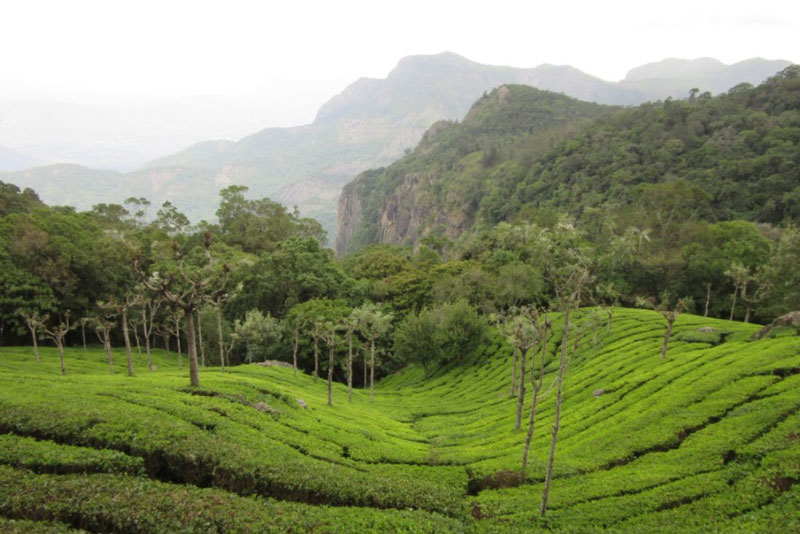 Nearby Attractions
Thread Garden
Lamb's Rock
Katary Falls
Droog Fort
Katary Falls
Catherine Falls
Upper Bhavani Lake
Rose Garden
Murugan Temple
Ooty Lake
Botanical Garden
Stephen's Church
Toy Train
Cairn Hill
Ketti Valley View
Dodabetta Peak
Pykara Lake
Sim's Park
Nearby Restaurants
Quality restaurant
La Belle Vie
Open Kitchen
Green Fields
Venky's Restaurant
Dragon Restaurant
Jharokha Restaurant
Overflowing with an old charm that is hard to ignore, Lady Canning's Seat takes you into a time warp of sorts. That you are sure to remember for a long time. Even if you are not specifically a fan of history, you will be knocked numb off your senses when standing at this beautiful view point. You deserve to feel that way, add this to your bucket list now.