Visitor Information
Famous For: Tea Tour Destination, Education Site for Tea lovers, Sightseeing Destination, Experience Seeking, Photography Site, Shopping Destination for Fine and Exquisite tea, Oils, Chocolates, Learning and Tasting venue about Different Varieties of Tea, Eucalyptus Oil and Chocolate too.
Entrance Fee: The entry fee for adults into this world of learning and fascination is just Rs10.
Visiting Time: This estate remains open from 9AM in the morning to 6PM in the evening.
Visiting Duration: A typical visit here, if you want to explore all the facets may last from anywhere between 1 hour to 3 hours. But it totally depends on personal choice and interest.
Two kilometres off the Northeast of upper Coonoor, the lesser crowded hill station 19 kilometres away from its sister town Ooty in Tamil Nadu nuzzled in the Nilgiri hills of the Western Ghats at an altitude of 1850 metres above sea level, this is a weekend retreat you would not be able to erase for a long time. The Highfield Tea Factory is a fifty-year-old factory set up to utilize the tea plantations around in the Nilgiri Hills to produce fine, exquisite tea but with time this has also evolved to stand as a unique estate that promotes tourism and education. It invites fellows whether or not a tea lover, for a very little monetary price, to experience a one of a kind encounter with the source of your evening beverage and through what all it goes to finally end up in your evening cup.  Apart from tea, you also learn of how eucalyptus oil is extricated from the trees found in abundance in these hills. The authentic and delicate chocolates being made from scratch here will upsurge your devotion as a chocoholic!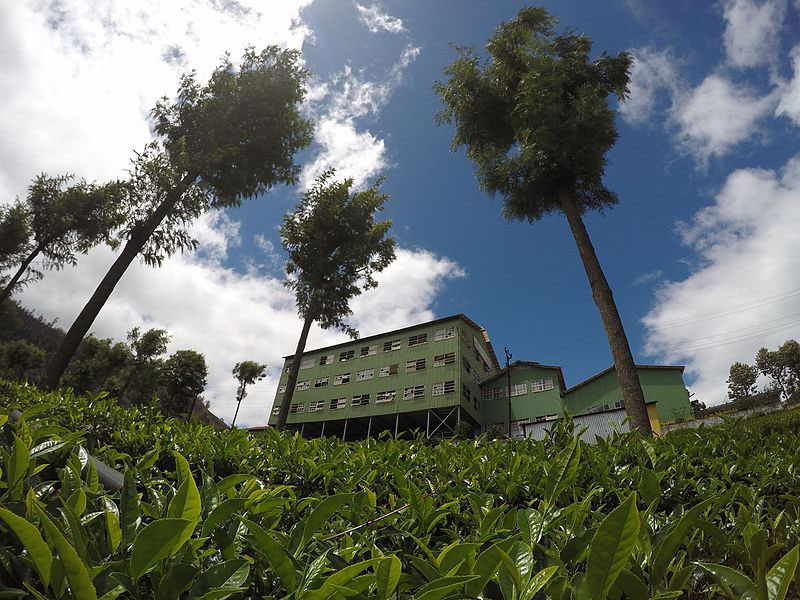 Traveler Tips
At the end of your tour make sure to remind your tour guide about the free cup of freshly brewed tea that they serve to the tourists. This cup surging with freshness and impeccable taste will leave you hungover on tea for a refreshing change.
Make sure you listen carefully to all the knowledge and expertise being handed down by your tour guide because the little details that go behind brewing your cup of tea will blow your mind and teach you so much.
You'll will see how the processes vary for red tea and green tea.
Don't you forget to get along your camera to capture some of the most beautiful snaps along the plantations of this estate.
Refrain from visiting during the monsoon time as you won't be able to have a good tour of the plantation.
Things to Do
Follow your expert guide as he takes you along the factory explaining all the nitty gritty details of the place.
Learn how your tea is brought to your cup from the moment it is grown in the Nilgiri slopes, to how its leaves are plucked, what processes it is made to go in the factories, how it is packed and marketed.
Enjoy a pleasant evening with your family and friends sipping fresh brewed tea and watching the beautiful Nilgiri Hills.
Taste the wonderful tea that is freshly brewed here inside the very factory.
Definitely try the Masala Tea they serve.
Buy exquisite varieties of fresh supreme quality tea, chocolates, spices, oils (especially the eucalyptus), and other commodities which are pride and source of livelihood for the people of Coonoor.
Almond oil and coconut oil are extremely sought after products here
Fascinating place to take your kids out for.
Trek along the slopes nearby for a day well spent.
Availability of Guides
There are a lot of expert guides here waiting to fetch you on a tour through the estate starting from the factories- where tea is being made from scratch- to the plantations- where tea grows- and the outlets where tea is served. There is no price for availing the service of guides.
Best Time to Visit
The months from October to March serve to present the magic of Coonoor and its tea estates in the most enchanting way.
How to Reach
The nearest airport is at Coimbatore which is well connected by all big cities of India. From there you can either hire a cab or get till Mettupalayam to catch the toy train till Coonoor.
Coonoor is also well connected to all the major cities like Bangalore, Madurai, Mysore, Chennai through the roadways. Buses ply regularly.
Coimbatore Railway Station is your closes spot if you wish to come by train.
Interesting Facts and Trivia About the Highfield Tea Estate
The factory has won various accolades for its professional and clean methodologies.
It also won the local Best tea factory award a few years back
Friendly staff.
Nearby Attractions
The Green Shop
Acres Wild
Sim's Park
Dolphin's Nose
Ralliah Dam
Lamb's Park
Heritage Train
Wellington Gymkhana Golf Course
Laws Falls
All Saints Church
Wellington Lake
Droog Fort
Oswal Syndicate
Tiger Hill Cemetery
Brooklands Tea Factory and Factory Outlets
Teen's World
Nearby Restaurants
Hotel Sri Velmurugan
Shinkow's Restaurant
Nahar's Sidewalk Cafe
The Taj Garden Retreat
La Belle Vie
Quality Restaurant
Hotel Lakshmi
Make sure to visit this factory for a day of fun and knowledge when at Coonoor.