Visitor Information
Famous for: Religion, history, nature.
Entrance fee: Free entry.
Visiting hours: Mon-Fri, 6:00 AM to 12:00 PM, 4:00 PM to 8:00 PM.
Visit duration: Under an hour.
Maya Devi Temple in Haridwar, Uttarakhand, India was built to worship and perpetuate the memory of Goddess Maya. It is considered both a site which gives power to the devotees and fulfils their dreams. It contains deities inside, and has survived the longest among its kind in Haridwar. It has considerable architectural merit, and is a popular pilgrimage destination especially around the Hindu Navratri festival. It worships and holds memories of several goddesses, Sati, Kali and Kamakhya being some of them. It has undergone renovation in the past.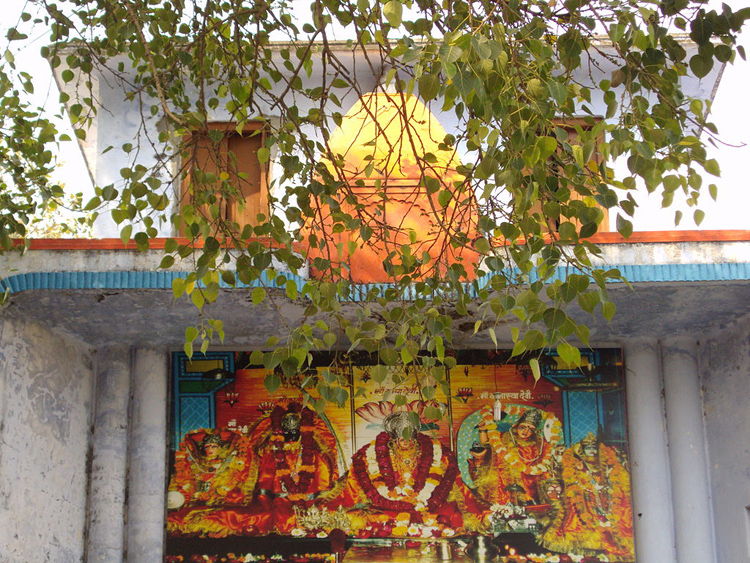 Traveller Tips
If you are someone who doesn't like crowds, avoid Navratri season. And if you're the opposite, or are very religious, Navratri is your ideal time. Navratri is a festival that arrives around September each year, worships the goddess Durga, and has a lot of traditions and delicious food accompanying it.
There are a lot of similar temples close by that you can visit.
Make sure to click pictures.
Wear light clothes, and remember to abide by any rules the temple might have within its premises.
Things to Do
Try to learn of the history, mythology and religious significance of the place.
You can undertake a pilgrimage if you are so inclined.
Taste the religious offerings or 'bhog', its nutritious, tasty and is supposed to benefit the consumer.
Visit the Chandi and Mansa Devi temples.
Go to the famous Ghat, or river bank, Har ki Pauri. You'll be fascinated by the beauty and the numerous lights.
Availability of Guides
Guides can be hired locally, you can take some knowledgeable person with you, and paid companies generally do so. Locals are surprisingly informative, find someone willing to co-operate. And yes, make sure it is in a comprehensible language.
Best Time to Visit
Haridwar is pleasant most of the year, and the best few months are February, March, August, September, October. Summers aren't as hot as the rest of India, but they definitely are hot with cooler nights. Monsoons are beautiful too.
How to Reach
Jolly Grant airport is the most convenient with respect to the location, and also Haridwar is connected to a lot of cities by bus and train. You can take either of these and land at Haridwar, then take an auto or taxi to Maya Devi temple.
Interesting Facts and Trivia About Maya Devi Temple
The name "Maya'' literally translates to "kindness, pity" in Indian languages.
The heart and navel of Goddess Sati are supposed to be resting at this place, where they dropped.
This temple is one of many "peethas" or religious locations for specific purposes all over Haridwar.
Kumbha Mela is when everything turns very festive here.
It is located eastward of Har ki Pauri ghat.
Nearby Attractions
Nearby Restaurants
Hoshiyar Puri- has a relaxed atmosphere and quality food. Popular among locals, this is a hit among children as well.
Invitation Restaurant- it has spacious sitting and dining arenas, good food and friendly management.
Chotiwala Restaurant.
Maya Devi Mandir in Haridwar, India brings out true devotion and faith in worship among tourists and pilgrims. You can spend peaceful days here, go out and enjoy the river bank's beauty, or simply seek solace for your soul. There are also interesting religious legends surrounding it, which would be worth your while to explore and find out. Do not think twice, pack them bags and set out!