Visitor Information
Famous for: Natural beauty, religion, history.
Entrance fee: Ropeways are chargeable.
Visiting time: 7:00 AM to 7:00 PM daily.
Visit duration: Around 2 hours.
Mansa Devi Temple in Haridwar, Uttarakhand, India is one part of the three component Peethas, temples throughout India. It is highly remarked on as a tourist spot, and is very popular among the crowds, with one of the highest footfall counts in Northern India. It was built for the worship of the Hindu Goddess Mansa, who was though of by a hermit called Kashyap. This temple is thought of by the religiously inclined as having the power to fulfil wishes, and the ropeway which is a means of reaching the temple is one of the main tourist attractions, and rightfully so due to the breathtaking views the ride offers. You can take a tour to the nearby temples as well, which are all equally famous and beautiful.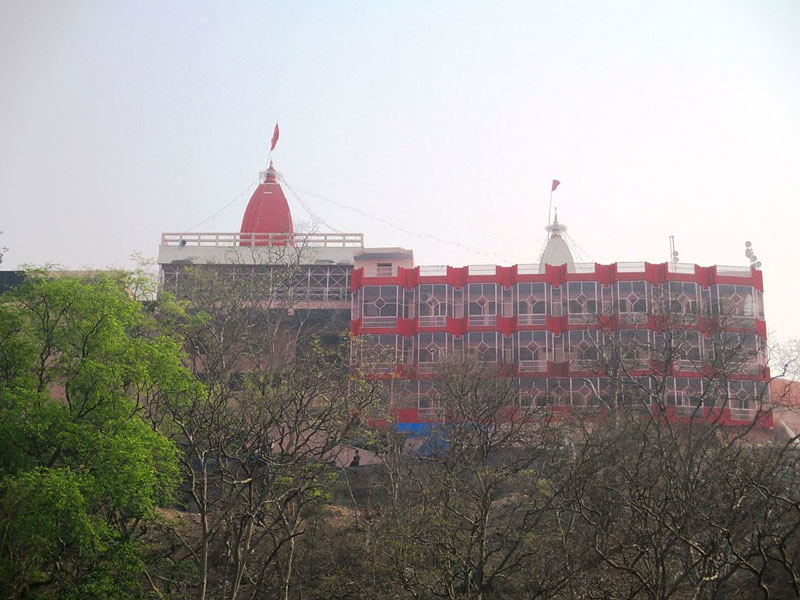 Traveller Tips
Don't take your pets along as they are not allowed inside.
You should photograph the place, its very beautiful.
Learn of the religious and mythological significance of the temple.
Carry sunglasses and water bottles along with you.
Wear appropriate clothes and shoes.
Things to Do
Make it a point to enjoy the ropeway ride even once.
Undertake trips of the locality, there are many famous temples, ashrams and museums around.
Indulge in a little local shopping for souvenirs.
Be a little careful of the red-faced monkeys indigenous to this place.
Watch the view from the mountain top once you get here.
Availability of Guides
Guides are an absolutely essential asset if you want to make the most of your trip here. There are some companies who will take guides along inclusive of budget, who know about the place. If that is not your case, hire a local guide for pay and make sure they speak a language you use yourself. If all else fails, you can always ask local people to give you an exhaustive tour.
Best Time to Visit
Haridwar is a place that can be visited year-round thanks to the pleasant climate, and the best times to visit can roughly be grouped into summer, in May to September, and in winter, around December and January. Unlike most other places, this temple offers best tourist experiences in more than one season.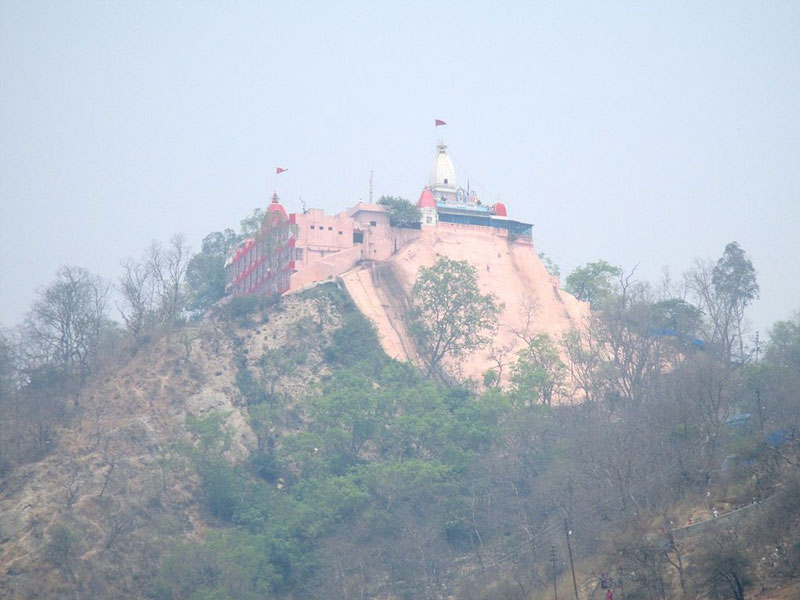 How to Reach
Uttarakhand being a hilly province, railway stations are few and far in between, but Haridwar is an important junction along with other places like Rishikesh. It is also well connected by road to other notable Indian cities. Once you get down at a station, you have to head over to Mansa Devi Temple, about 2.5 kms away from the main township and city, and you can take a ropeway ride for a smooth and very quick journey up to it.
Interesting Facts and Trivia About Mansa Devi Temple
The Devi this temple is dedicated to is the snake goddess in Hinduism, Devi Mansa. She is also supposedly married to Nag Vasuki.
This temple is part of a triangle along with Chandi Devi and Maya Devi temples.
The ropeway which ferries visitors to it is 178 metres above ground.
There are bathroom and locker facilities available within the premises.
For wish fulfilment by devotees, they are required to tie a wishing thread and remove the knot and let it lose once they have gotten their hearts' desire.
Nearby Attractions
Nearby Restaurants
The Hoshiyar Puri, which sells good food and is a hit among kids.
Mathura Walo ki Pracheen Dukan, which translates to 'ancient shop of the Mathura people'.
Mohan Ji Poori Wale, sells good local delicacies like Poori, made of puffed flour and salt.
The Mansa Devi temple in Haridwar, India is a perfect holiday destination for an umpteen number of reasons- nature is at her most beautiful, the ropeway rides are pure adventure, the ambience is calm and tranquil, and you might get your dreams fulfilled if you are a devotee! So, what's the long wait for? Pack 'em bags and get moving!