With a distinct heavenly charisma of its own, Devprayag is the last of the five confluences of Alaknanda river and Bhagirathi river. This place is also the winter abode of Badrinath temple priests and is purely religious destination replete of divine temples and tourist spot to make you feel the spiritual aura of India. Further, an offbeat aspect of the town will also spellbind you with the numerous adventures available here river rafting, trekking, rappelling, kayaking and many other water activities to thrill the tourists with. The divine charm of picturesque mountains and valleys add to the magnificence of this place and makes to it even more tempting. So, if you are looking for the top places to visit here, we are bringing the list of best 5 destinations in Devprayag to assist you embrace the charming quality this town has, inspiring you with its quaint beauty.
1. Teen Dhara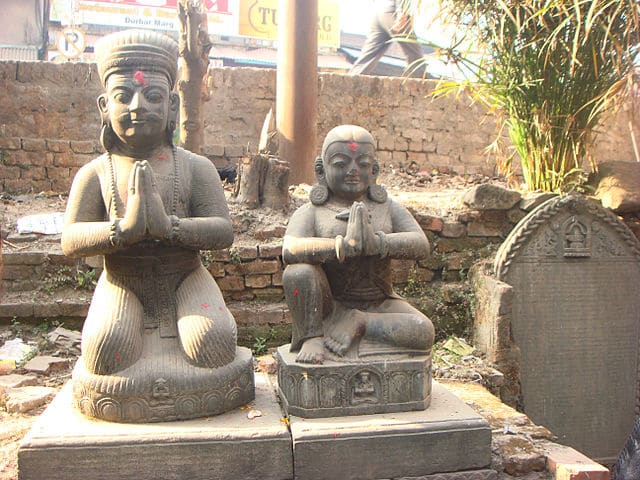 Teen Dhara is a popular spot located on the adjoining highway of Rishikesh and Devprayag. The name Teen Dhara is actually derived from the three small water lakes situated here and you will find that this place is the most known for its restaurants or dhabas serving the delectable Indian food if you are craving for spicy Indian cuisine and what's more there are refreshing drinks offered from tart lemonades to the delicious snacks and street foods. The scenic views add a refreshing complement to your stopover here offering you to relax and rejuvenate for the arduous journey ahead.
2. Raghunath Temple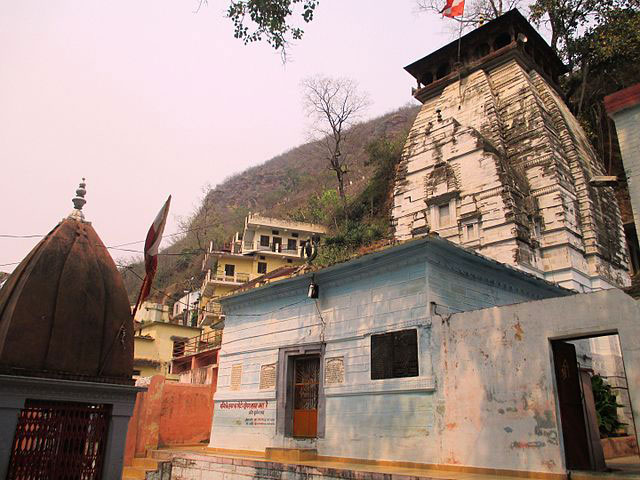 Raghunath Temple is a quaintly built shrine devoted to Lord Rama and has also the worshipping idols of Lord Rama's wife Maa Sita and his brother Lakshmana. The temple's structure has a unique blend of Buddhist and South Indian styles of architecture and that's what gives it an offbeat charm in its own way. It was said to be re-developed by Maharaja Gulab Singh during 1839 with this pristine combination of architectural styles and is a wonderful temple to visit in order to seek the blessings of Lord Rama for your further trip.
3. Dashrathshila
Dashrathshila is a temple that has its roots back during the time of Ramayana and it is said as per the Hindu mythology, that Raja Dashratha, Lord Rama's father, performed atonement here. There is also a small hill near the temple which is called as Raja Dashrath's throne or Dashrathachal Peak. Further, the temple is just by a stream which is named after King Dashratha's daughter and Lord Rama's sister Shanta.
4. Kyunkaleshwar Mahadev Temple
Kyunkaleshwar Mahadev Temple is also one of the revered temples of Devprayag as it exhibits Hindu revival during 8th century. It is also believed that it is created by Adi Guru Shankaracharya and is dedicated to Lord Shiva with idols of Goddess Parvati, Lord Ganpati and Lord Kartikeya. The landscape is surrounded by the view of whole town of Devprayag and the striking mountains make it even more alluring. Mahashivratri is the best time to visit this temple when people from all around and numerous tourists travel to this amazing temple of Lord Shiva.
5. Suspension Bridges
Suspension Bridges are actually an offbeat attraction of the divinely charming Devprayag. These bridges are mostly made over the River Bhagirathi and River Alaknanda and the view from here is spectacular and spellbinding. You can glimpse the aura of Devprayag from these bridges where you will be bordered by the thrilling mountains of Himalayas making it an ideal tourist attraction.
Devprayag is in close proximity to the known pilgrimage destinations and also is a part of the five sacred confluences of Alkananda and Bhagirathi river. From this last joining point or sangam, the river is known as the Ganges which is one of the revered rivers of India. So, it is a must to visit these places if you are journeying to this divine town and these sites will surely add bliss and tranquility to your mind, making you ponder over the divine heritage and the beautiful allure of Devprayag.
Other Major Tourist Destinations In Uttarakhand: