The Valley of Flowers national park located in the Chamoli district of Uttarakhand is a dream destination! The scenic beauty of this place is unmatched-mighty emerald mountains merging with the white clouds up high and forming spectacular alpine flower laden meadows down below while water gushes down in the steep sparkling waterfalls! The charm of this place is rather hypnotizing. Situated approximately 3255m above sea level, this splendid park is spread across 87.5 sq km of land. Alongwith the Nanda Devi Biosphere Reserve, the Valley of Flowers national park is part of UNESCO World Network of Biosphere Reserves.
[Also see: Top 100 Wildlife Sanctuaries of India]
Climatic Conditions
The Valley of Flowers is surrounded by the Himalayan range of mountains and is therefore covered in snow for most of the time during the year. Heavy rainfall and dense fog persist during the late summer months.
Best Time to Visit
The best time to visit the Valley of Flowers is from mid July to mid August, when beautiful colorful flowers start blooming and the snow has subsided. The overall climate is quite pleasant with the days being warmer, while the nights are colder.
Wildlife & Vegetation
The Valley of Flowers is mostly famous for its flora rather than fauna. A few rare and endangered species can be found here.
• Animals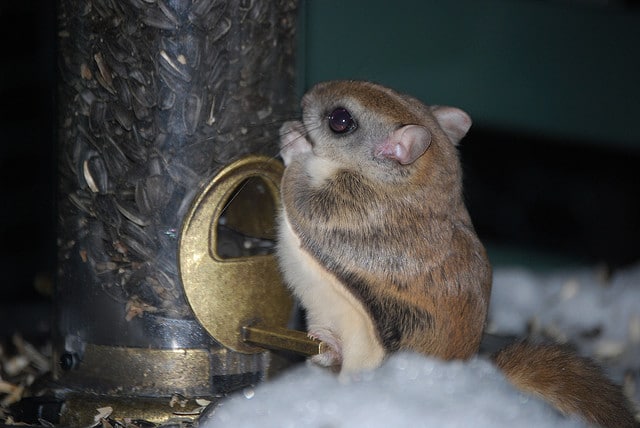 13 mammalian species are believed to reside here including the Northern Plains Grey Langur, Flying Squirrel, Himalayan Black Bear, Himalayan Musk Deer, Indian Chevrotain, Blue Sheep, Leopard and Snow Leopard to name a few.
• Birds
Not many bird species can be found here. Himalayan Vulture, Koklass Pheasant, Blue-Throated Barbets, Snow Pigeon and Spotted Dove are among a few species that can seen flying around the valley.
• Reptiles
High Altitude Lizard, Himalayan Ground Skink and Himalayan Pit Viper are the few reptilian species found in the Valley of Flowers.
• Butterflies
Since the valley is covered in a blanket of flowers, many species of butterflies can be spotted here! These include the Lime Butterfly, Common Yellow Swallowtail, Common Marmon, Spangle and Common Blue Apollo.
• Flora
In 1931, when some British mountaineers lost their way while trekking, they discovered this enchanting valley covered with beautiful flowers! As many as 498 species of flowering plants are found in this valley. The ground is covered by the exquisite varieties of orchids, poppies, marigold, daisies, anemones, and primulas. The birch and rhododendron cover some parts of the park. Many plants of medicinal value can also be found here.
• Vegetation
The Valley of Flowers is covered with varying lengths of sub-alpine trees which lead to the heterogeneous habitats required for accommodation of animals. At lower ground, the valley is covered with thick forests while the upper ground usually contains tall trees which help in retaining moisture and snow.
Distance from nearby and major cities:
The Valley of Flowers lies close to Haridwar, Dehradun, Rishikesh and Delhi. Ghangaria is the base camp. Distance from other cities is as follows:
• Ghangaria: 3.1 km
• Joshimath: 38 km via NH 58
• Rishikesh: 290 km via NH 58
• Haridwar: 311 km via NH 58
• Dehradun: 328 km via NH 58
• Chandigarh: 493 km via NH 58
• Delhi: 553 km via NH 58
• Shimla: 554 km via NH 58
• Jaipur: 807 km via NH 58
• Mumbai: 1962 km via NH 8
• Kolkata: 1684 km via NH 2
How to Reach
• By Air: The nearest airport is Dehradun and Delhi. From Dehradun and Delhi, you have to travel by road.
• By Rail: The nearest railwayhead is Rishikesh.
• By Road: To reach the Valley of Flowers, the main route to be followed is roadways. You can reach upto Govindghat by car/buses. The motor-road ends at Govindghat. After this you can reach Ghangaria (the base camp of Valley of Flowers) in four ways: By trekking, by pony, by helicopter or by porters.
By trekking: It is advisable to start your trek no later than 8 am.
By Pony: Total time taken is four hours. Cost is around Rs. 500 per mule
By porters: Cost is around Rs. 450 per porter.
By helicopter: Rs. 3500 one way.
Accommodation
Plentiful options are available for hotels and guesthouses. It is advisable that you stay at Joshimath before beginning your trek. The government run guesthouses called Garhwal mandal vikas nigam guesthouses (GMVN) are available and pre-booking can be done. Hotels are also available at the base camp-Ghangaria. However, the facilities at these hotels may not be so good. Camping options are also available.
Entry fee
Entry fee is Rs. 150 for Indians for three days. Rs. 50 is charged for additional days.
Entry fee is Rs. 250 for foreigners for three days. Each additional day is Rs. 250.