Are you the traveller who is looking to reconnect with his ancient roots? Maybe seek solace in religion for problems within the micro sphere of mundane daily life? Are you someone with a sudden interest in your faith's old wonders as old as time? Or maybe all my philosophical conjecture is going completely at odds with your desire for a simple enjoyable weekend getaway with beautiful Gangotri? Fret not, my friends, I have all your purposes covered. Gangotri is the answer to all. Steeped in Hindu lore, with connections to Pandavas, Ganga and Shiva among others, it has ample scenic beauty and can be covered on short tour. You can visit all year except monsoon, and the weather is pleasant. Following are the 5 chief attractions.
1. Gangotri Temple, Gangotri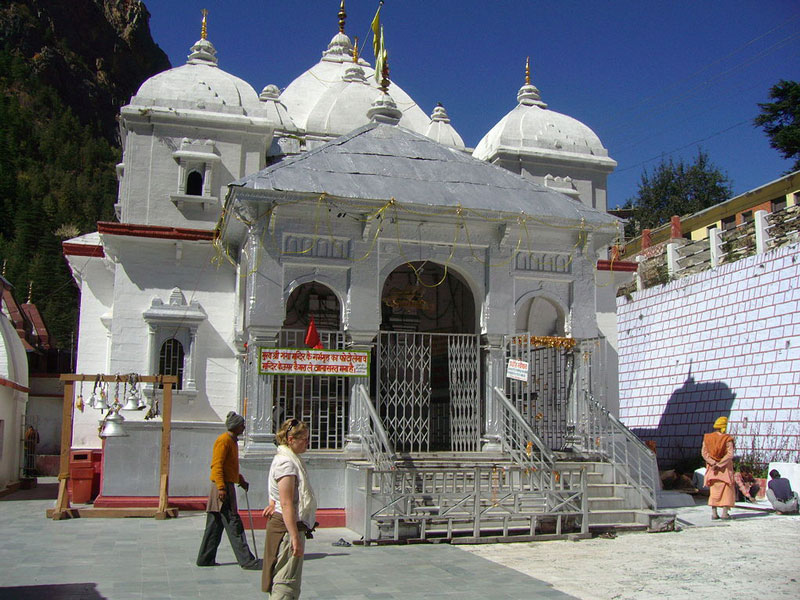 Situated up above the world so high, Gangotri temple is the religious feature of Gangotri tourism. Dedicated to the quaint old memory of Ganga goddess' descent into the mortal world through Lord Shiva's hair right on this spot, it is a highlight for all those religion, mythology and history freaks. There are quite a number of tourist attractions as well nearby, rocks and caves, which are exceedingly popular in their own right and feature prominently afterward here.
2. Pandava Gufa
This is one spot that gathers at the foothills of Gangotri Temple to add to its glory. The Pandavas in Hindu myth require no introduction, they stand for undivided family love and bravery. This is widely believed as the resort of the Pandavas when they had set out to conquer the great trek to Mount Kailash. In true adherence to their style, Pandava Gufa is one location that takes a trek to reach it. You get buses to this exclusive spot as well from neighbouring areas.
3. Jalmagna Shivalinga
Jalmagna Shivalinga is yet another of the crowning glories which accumulate to lend Gangotri Temple its glamour. This shivalinga is a rock that remains under deep blue, water, in summer and is peculiarly enthralling to watch. The peak season to watch falls in summer too, interestingly, along with autumn. Here is the other half of the Gangotri fable, told with importance to the shivalinga- this is the point standing tall on which Shiva upheld his Ganga to ease her drop into Earth.
4. Gauri And Surya Kund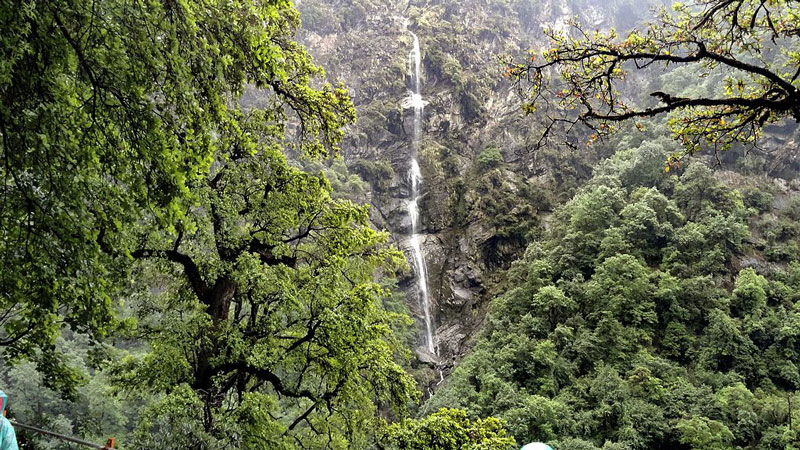 Gauri And Surya Kund are the first attractions that finally have nothing to do with the Gangotri temple, and are situated an iron bridge apart. There are picturesque waterfalls emerging from rocks, and this is a good trekking site as you gotta trek up steep hills to reach and view them, located as they are at mind blowingly high altitudes. Another bit of good news is that you get to drench yourself in its cool calm waters after the hectic journey all the way up to it. This is a pilgrimage haven too.
5. Bhagirathi Shila
This popular tourist attraction has a cosmopolitan history in that it is free of the Gangotri temple circle but interconnected with the Gangotri fable. Assumedly, Bhagirathi Shila was the spot where Devi Ganga's feet first touched humble Earth's ground. This is a fairly popular tourist spot, and it is easy to see why. It provides stunning visuals that photograph well and has pleasant weather. Also, it has a cosmopolitan vista to match its backstory- one that includes caves to waters, rocks to temples, et al. Next time you're in Gangotri, make sure to drop by.
Gangotri in charming Uttarakhand, India is steeped in myth and fascinating history as well as in modern day tourism in all its aspects including high definition photography and adventure sports. The place is navigable as long as monsoon is not around, then it faces the common problems of hill stations, danger and lack of communication at times. Plan ahead to get perfect bookings and the sort of holiday tailor made to suit you, either as family or couple. Then never look back, go on and enjoy the best holiday eva!
Don't Miss These Tourist Destinations In Uttarakhand: