Haridwar has a number of huge ashrams that are literally swarm with people during some parts of the year. When the famous Kumbh Mela or Ardh Kumbh Mela starts, these ashrams become very popular as most of the people prefer staying here. They are budget friendly and offer basic lodgings at nominal rates. Some of them are even free. About 300 ashrams of Haridwar are seen hosting about more than 15000 pilgrims when these occasions come. Apart from these special occasions, many regular travelers visit the city from time to time and take shelter under these roofs.
1. Jairam Ashram
Jairam ashram lies on the road between Rishikesh and Haridwar. The Jairam ashram is popular for providing excellent lodging facilities to the people. However, the most famous feature of the ashram is the number of statues found here. These statues are of Hindu Gods, Goddesses and demons. Many are diorama sculptural representations. The main highlight of these beautiful statues is the single statue that depicts the famous mythological event of Samudra manthan. People from all over India come to see these beautiful sculptures. Even people who do not take lodgings here come to have a look at them.
2. Saptrishi Ashram
Saptrishi means seven saints. Saptrishi ashram is named after the seven legendary saints who are said to have meditated at this very spot. These saints were Gautam, Vashisht, Kashyapa, Bharadwaja, Vishwamitra, Atri and Jamadagni. According to the legends, as these Rishis were meditating, goddess Ganga did not want to break their concentration and therefore divided Herself into seven parts and flowed from around each Rishi. The famous Sapt Sarovar are these seven tributaries of River Ganga that still flow in front of this ashram.
3. Soham Ashram
The Soham ashram was founded by Shyamamkanta Bandopaddhyaya. He is more popular as Soham Swami. He is a spiritual leader and is well known in the field of yoga. He preached and believed in Advaita Vedantic Philosophy. He was a follower of Tibbetibaba who is regarded as one of the biggest saints of India today. A Soham ashram was also opened in Nainital.
4. Maa Anandamayi Ashram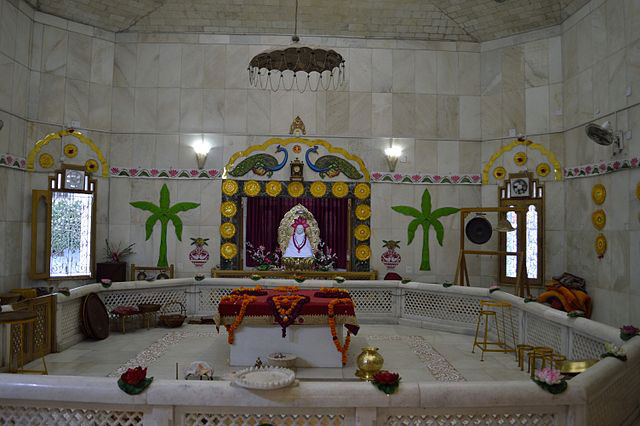 The Maa Anandamayi ashram is one of the most popular ashrams of Haridwar because of the samaadhi (tomb) of Ma Anandamayi, who was a well – recognized saint of India. This Samadhi attracts people from all over. Aartis and satsangs are a regular practice here and people who do not take lodging here also try to attend these. This ashram is situated in Kankhal, a sub – city of Haridwar.
5. Prem Nagar Ashram
The Prem Nagar ashram was founded in 1944 by Yogiraj Satgurudev Shri Hans Ji Maharaj. He had a number of devotees and one of them made this ashram to promote the teachings of his preacher. This ashram is a perfect place for people seeking peace or looking for the deeper meaning of life. The ashram attracts people from all over the world.
Apart from these, you can also check out the Santoshpuri ashram, the Kanva Rishi ashram, Kutchilal Rameshwar ashram, Bholagiri ashram or the Shankar ashram. Haridwar has a really wide range of ashrams to choose from and each of these is unique in its own way.