Visitor Information
Famous For: Geography, Photography, Nature, Adventure.
Entry Fee: Adult-20 INR, Children-10 INR, Camera Fee-25 INR.
Visiting Time: 9:30 a.m. to 5:30 p.m. daily
Visiting Duration: 2 to 3 hours
Nainital, known after its famous lake, is a hill station where every visitor is stands leg-locked after gawking at the enormity of the richness of nature. Amidst this natural beauty, the nature presents its unseen wonder at the Eco Cave Gardens. A combination of interconnected gardens, this chain of caves is practicality dark. As a tourist traverses through the winding and rugged caves, he or she is filled with a deep sense of determination and zeal that gives him or her the confidence required to face every upcoming challenge in life. Thus, as a natural wonder and also as an abode of exotic adventure, the Eco Cave Gardens is one of the most popular tourist destinations in Nainital.
Traveller Tips
In case you are claustrophobic or you suffer from respiratory problems, do not go into the Eco Cave Gardens all of a sudden. Be sure of your health conditions before trying out the exotic adventure.
Wear tight-fitted clothes so that your arms or your legs do not get entwined.
If you suffer from asthma, do not forget to take your inhaler along with you.
Things to Do There
Explore the different caves that form a chain like you have never seen before.
Study the wide variety of rocks present there and try to figure out how those rocks had been formed.
Take pleasure in watching the musical fountain nearby in the evening.
Go down to the lake of Nainital and lick an ice-cream while sitting on the bank of the lake.
Visit the Tiffin Top to view the entire township of Nainital glowing with lights at night.
Availability of Guides
Professional guides are available by the ticket counter. They organize educational tours in which you can participate by paying a nominal fee. This will help you to learn about the geology of the Eco Cave Gardens.
The Eco Cave Gardens are a claustrophobic place first of all. So, you have to think about your safety before you explore this natural wonder for enjoyment. Thus, try not to visit this place in the monsoon season because sudden landslides occur frequently in that region that might accidentally lead to the trapping of the mouth to the chain of caves.
How to Reach the Place
It is situated at a distance of 3.7 km from the main bus terminus in Nainital. If you want a wholesome experience, trek to that place. Otherwise, you can always hire a shared taxi.
Interesting Facts About Eco Cave Gardens
This place is famous because of its interconnected caves and hanging gardens that vary in dimension so much that at some places, people have to literally crawl through the narrow parts of the cave.
There are 6 such caves which are named after 6 wild animals because of their resemblances.
In the evening, a musical fountain show is organized inspired by the Disneyland and is the first of its kind in Uttarakhand.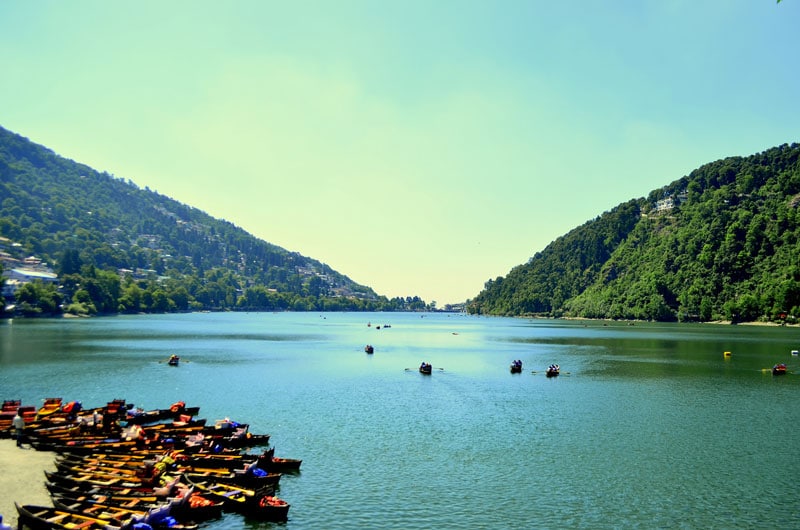 Nearby Attractions
G. B. Pant High Altitude Zoo
Sattal
Gurney House
Snow View Point
Naina Devi Temple
Pashan Devi Temple
Hanuman Garhi
Nearby Restaurants
Giannis Pure Veg
Sakley's Restaurant and Pastry Shop
Machan Restaurant
Sher-e-Punjab
Café Chica
Nanak Restaurant
A visit to the Eco Cave Gardens make every tourist marvel at the creation of God as they are left awestruck because of the dangerous yet profound beauty of the caves. The closeness of the gives the tourists a feeling of openness like never before and this enables them to visualize the greater glory of life. Thus, the Eco Cave Gardens is a must visit for all.