Visitor Information
Famous For: Nature Lovers, Photographers, Rocks and geology enthusiasts
Entry Fee: No entry fee
Visiting Time: 9:30 a.m. – 6 p.m. daily
Visit Duration: 45-60 mins
Wadia Institute of Himalayan Geology, an autonomous research institute dedicated to earth science studies, that is geology, specially of the Himalayan region. This prestigious is world renowned and premiere research institute of earth sciences in India. Founded by the Indian geologist D.N. Wadia in 1968, a stalwart in this field of study, this institute boasts of intricate beauty and knowledge. The vast field of earth science with all its seismological and topographical aspects is studied here. Its illustrious laboratories and library is the playing field for students. As for the travellers it hosts a beautiful museum depicting the astonishing field of geology – from exotic rocks to astounding types of soil. You will see it all here. There are interesting charts and demonstration by live models to make it all a unique and lively experience. Set amidst the siwaliks range of mountains and tall pine, deodars it has a soothing and pleasant atmosphere. All this acts as a catalyst for its scenic beauty. Hence, nature lovers and photographers find it a decent spot to make a short tour.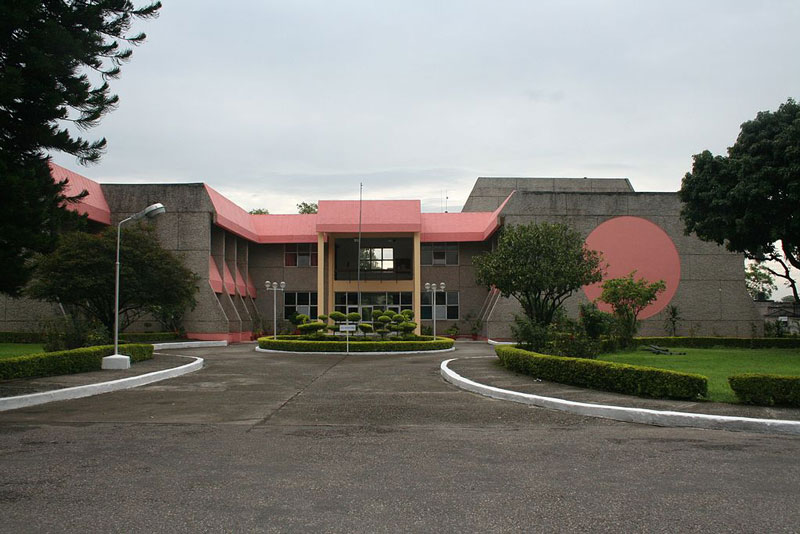 Traveller Tips
Prior permission is needed to visit the compass. Trespassing isn't allowed.
This is an educational research institute and hence it is for a science inclined person not regular happy go lucky travellers. Keep that in mind while you travel
It isn't meant for picnics and other such activities.
Visit the library and take a look at the vast range of encyclopaedias.
A short comprehensive tour is enough to explore this place.
Remains closed between 1pm-2pm daily.
Things to Do
The most essential feature here is the museum with its range of displays and demonstrations.
Don't forget to take a look at rock collection and soil topography.
A variety of roadside food stalls are available at the entrance gate.
Explore the scenic beauty of the place and relish the serenity of the place.
Availability of Guides
Guides are not available for this place. It houses a relatively small museum which can be explored on your own. It is one place which should be explored alone.
Best Time to Visit
The institute remains open all through the year. Generally, Dehradun is the ideal gateway for a summer retreat and the pleasant monsoon. Hence, tourists throng this hill station around this time when the weather is quite pleasant. So, March – August is the ideal time for a visit.
How to Reach
The institute is situated quite near the Dehradun town centre. It lies at 33, General Mahadev Singh Road at Ballupur Chowk, Dehradun. Just about 4km from the Dehradun Railway Station and the Clock Tower. It can be easily accessed by buses, auto rickshaws or cars in just about 20-25mins.
Interesting Facts and Trivia
Established by geologist D.N. Wadia, it is the only research institute in India dedicated to earth science.
The institute was founded in Delhi but later on transferred to Dehradun in 1976.
It has a massive library housing more than 25000 books, journals and encyclopaedias pertaining to the field of geology.
It hosts the Centre for Himalayan Glaciology. Hence, it is also involved in studying glaciers and their outcome like climate change, especially in the Himalayan region.
Nearby Attractions
The Dehradun town centre and its clock tower lies at distance of 4km from the institute.
The Forest Research Institute is just about 3km ride from this place.
Robber's cave lies in the vicinity, within a 7km distance.
The tapakeshwar temple is another place to visit.
Some Buddhist temples and monastery lies around the city near IAS academy
The Landour market at Dehradun is offers a good avenue for local shopping.
Nearby Restaurants
The Barbeque Planet at Mahadev Singh Road is the ideal place for eating out near this institute. Apart from the regular menu it also offers a buffet.
What A Place at Sai Plaza and The Garage Dine-In Restaurant offers an interesting alternative.
The Wok is another good option in the vicinity.
Ellora bakery situated at a distance of 300m and The Dug Out at a distance of 800m are other well-known options.
Overall, this premiere research institute of the land of Ruskin Bond, Dehradun is a good option for a short tour in the locality. A quick learning experience coupled with pleasant atmosphere, scenic beauty and delicious food. So, if you are in town give it a shot.