Visitor Information
Famous For: History, Pilgrimage, Architecture, Mythology and Travel.
Entrance Fee: No entry fee is charged to tourists and visitors.
Visit Timings: 6 A.M. to 7 P.M. on all days of the week.
Visit Duration: Approximately 1 hour to go around this temple.
If you have ever been to Dehradun it is highly unlikely that you have not been to the Tapkeshwar Mahadev temple. The legends and stories of this place are very well known and the place attracts tourists from all parts of India. The caves are beautiful and remains crowded for most parts of the year. If you are planning to visit Dehradun in the near future, read through this article and you would very well know why we suggest you go to this temple.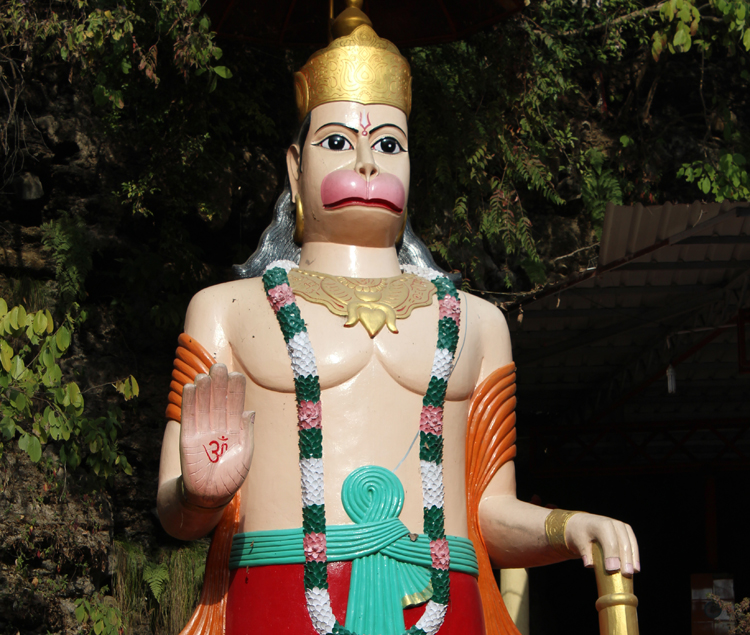 Traveller Tips
Do carry your camera. Unlike some temples, you can photograph freely inside the Tapkeshwar temple. This can be a great way to store the amazing memories that you make there.
The climate is on the cooler side and it is wise to carry a shawl or sweater especially if there is a child. Young people might also feel the chill. Keep in hand a warm piece of clothing.
If you are planning to take a bath in the stream (a usual trend for visitors), do not forget to carry an extra pair of clothing or plastic bags to store the wet clothes.
It might be wise to carry water and some snacks in case of any emergency.
Things to Do
The area surrounding the Tapkeshwar temple is a beautiful spot where one can witness the beauty of Mother Nature. There are forests and adjoining hills. If you are more of the adventurous kind, you can go trekking. It is safe and a great way to explore the place.
Tapkeshwar Mahadev temple is a serene place with greenery all around. Some visitors carry food and go on a little picnic with family and friends. After the temple visit, it is a great way to spend time.
The surrounding area has quite a few shops from where you can pick up some souvenir.
The scenic beauty of this place is well known and nature lovers never fail to be mesmerized. Shutterbugs can grab their camera and go on a photo walk to capture the breath-taking view.
Availability of Guides
There are no guides who will help you to explore the place better. Tourists travelling to witness the caves can be a good source of information apart from the locals. You can do your research on the Tapkeshwar temple and caves. It is very famous spot and most people are well aware of its history. The Sadhus near the entrance of the temple can also give you detailed information.
How to Reach
Tapkeshwar Mahadev temple is very close to the main city of Dehradun. The distance from Govindnagar Railway station is about 7.5 kilometres and you can reach out for the bus or cab services. From the Jolly Grant Airport in Dehradun it is around 30 kilometres and hiring a cab might be the best option. If you want, you can also avail the share cabs.
Best Time to Visit
It is needless to say that during the time of Shivratri, the Tapkeshwar temple basks in the glory. There are people who travel from all corners of the country to pay a visit to this renowned temple. Devotees worship Lord Shiva and hog to the temple. Apart from that, the months of October to June are also a great option.
Interesting Facts and Trivia About Tapkeshwar Temple
A stream of milk is seen to flow out of the temple.
The Shiva Linga (statue of Lord Shiva) is not made. It was naturally shaped out of stones. Milk is also seen to drip at all times on the top of this Shiva Linga.
In the Mahabharatha, Guru Dronacharya is named as the royal instructor of Kauravas and Pandavas. It is said that it was his son that was born in this famous cave. The legend says that since there was no milk for the new born to feed on, Lord Shiva had blessed the baby with milk. Henceforth, the caves are often referred to as the Drona Caves.
There are temples of Hanuman and Satoshi Maa in the nearby area.
Nearby Attractions
Clock Tower
Paltan Bazaar
Chetwoode Hall
Forest research institute
Zonal Museum
Nearby Restaurants
Bakers House
The Doon Chef
Utsav restaurant
Big Bamboos
Kukkad Da Nukkad
Karishma Food Restaurant
Good Co. café