Visitor Information
Famous for: River Ganges, Ayurveda, Yoga, Meditation Centre.
Entrance Fees: 600/-
Visiting Time: 6 AM to 8 PM.
Duration of Visit: For sightseeing a couple of hours is enough. While for a holistic experience, you can even book an accommodation in the ashram for a few days.
Rishikesh is renowned as one of the most holy places in India for Hindus. This sleepy town amidst the Shivalik Hills is filled with religious sites, temples, Ghats, ashrams and other points of interest. Swarg Ashram, situated at the heart of Rishikesh is one of those notable destinations to visit and is a must for every traveler. The following article is a comprehensive guide to visit Swarg Ashram in Rishikesh.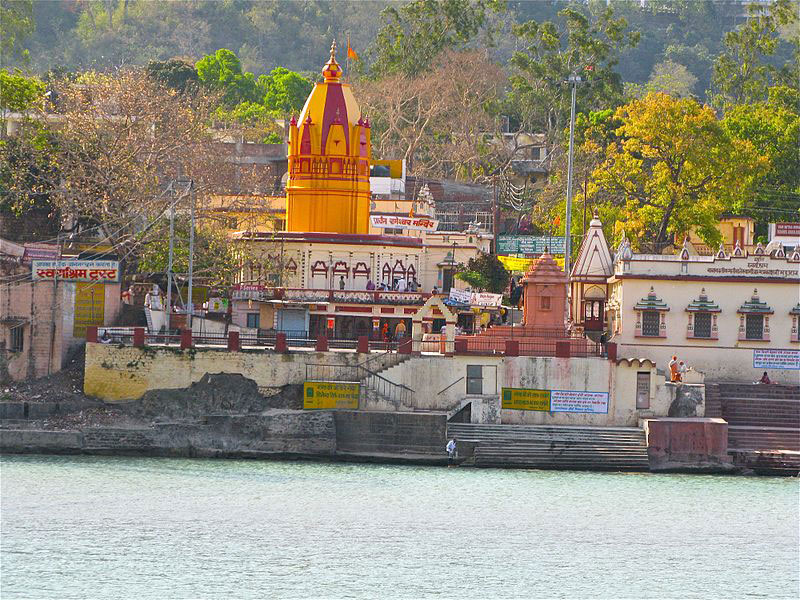 Traveler Tips
Don't forget your camera with you to capture some stunning shot of River Ganga in its most beautiful form.
The Ashram has been made for some higher purpose, so you are required to respect and follow the local customs and traditions.
It is highly advisable to maintain peace and silence once you're inside the premises of the Ashram.
It is not advisable to visit the sand beaches by the river during night time as they are frequented by hooligans and peddlers.
Stay wary of the torrid current of river Ganges when you're taking a dip at the Ghats.
Things to Do
You can avail the accommodation facility in the ashram alone and for just a few days get to experience a rishi's (saint's) life.
Breath in some of the fresh mountain air which Ganges brings from the Himalayas as the Ashram is situated by the Ghats of the river.
Get up early in the morning, go for a rejuvenating yoga session complemented with an all fruit breakfast which will purify & cleanse your body and mind.
Put on some sportswear and head for a revitalizing walk in the huge expanse of Swarg Ashram garden.
Most of the ashrams have their own ghat where you can take a holy dip in the river Ganges.
Go for a run on the marine drive i.e. a 12 kilometer stretch which goes side by side the holy river.
The place offers a serene sunset with the river Ganges at the base and the town of Rishikesh in the background.
Availability of Guides
You don't need a guide to visit the Swarg Ashram in Rishikesh, just the usual directions from native people. Even the GPS can come handy during these times.
Best Time to Visit
The best time to visit for sightseeing of major tourist attractions in Rishikesh is from early March to mid-May. If you are interested to do some adventure sports then late September to mid-November is the best time.
How to Reach
The Ashram is located a bit far away from the Rishikesh Bus Stand i.e. 6 kilometers. The railway station is a further back and is 14 kilometers away from the Ashram. The Jolly Grant Airport located on the National Highway 7 is 33 kilometers away.
Interesting Facts
Swarg Ashram was built in the memory of Swami Vishudhanand.
Swami Vishudhanand is also known by the name Kali Kamli Wala.
Nearby Attractions
Neelkanth
Phool Chatti Falls
Laxman Jhula
Ram Jhula
Phool chatti Ashram
Pramath Niketan
Beatle's Ashram
Bhootnath Mandir
Chauda Manzil Mandir
Neerkattu Falls
Ananda Palace
Astha Path (Marine Drive)
Nearby Restaurants
German Bakery
Tip-Top Restaurant
Vasundhara Palace
Chotiwala Restaurant
Roadhouse Bistro
Rajdhani Restaurant
Bistro Nirvana
Café Freedom
The Beatles Café
Oasis Restaurant
Swarg Ashram is frequently visited by devout, foreigners and saints who are in search of a higher knowledge and who want to find their actual purpose of life. Swarg Ashram is a powerhouse of spiritual knowledge and offers tranquility in abundance. Visit this place, if you want to get away from the chaos and noise of your city.