Visitor Information
Famous for: Beach, park, residencies,
Entrance Fee: No entrance fees
Visiting Time: No specific timings
Visit Duration: 3 to 4 hours (you can spend as much as time as you want)     
When the roaring waves kiss the shores goodbye, whispering the stories of the deep blues; of lands beyond the seven seas; you transform into your favourite character in the fairy tales. It is this magical effect which makes the Snehatheeram Beach a preferred tourist destination in Kerala. It is not only about the scenic beauties, but about the ethnic cultures of great antiquity which has developed around its shores.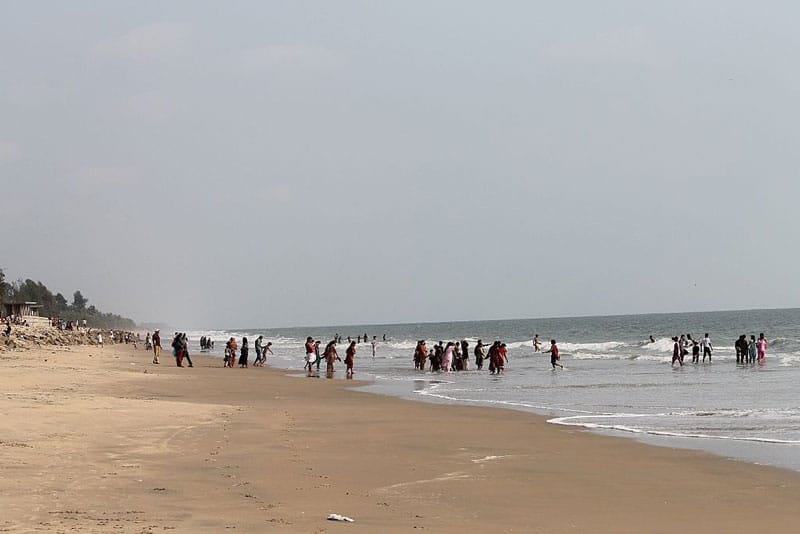 Traveller Tips
Make sure you have a first-aid kit with you. It is always better to be safe rather than to be sorry.
You need to pack accordingly to the season, and make sure you have loads of comfortable clothes, ideal for exploration.
You need to carry valid ID proofs and other necessary documents with you.
Now, you must not forget your camera. Trust me, you will have plenty to click.
Things to Do
Plan the ideal picnic with your loved ones amidst the roaring waves, and clear blue skies. It is indeed a wonderful opportunity for you to enjoy some quality time with your family.
The beach is known for its clean and sandy shores. You can enjoy a walk along the long coastal line or play a game of beach volleyball or soccer.
You can always go for some kite flying or book other adventure activities like paragliding, parasailing etc.
Availability of Guides
I would always advice you to avail tourists from the official tourism department of Kerala or from the tourism office at Thrissur. You can also consult with a tour agency prior to your visit, to ensure that you are in expert hands.
Best Time to Visit
Kerala is one of those places which have the best climate in the country, throughout the year. It doesn't matter when you come; the place always succeeds in offering you something in return. If I have to suggest a time, then I would advise you to come here in the summer. The special tinge, the summer sun gives to the green blanket which covers Kerala is unparalleled in its beauty. Make sure that you don't visit the place in the monsoons, because this hinders your chances of exploration.
How to Reach
The nearest airport to Snehatheeram Beach is in Cochin. It is only an hour's drive away from the airport to this lovely beach. You can easily cover this distance by local transportation or avail a private cab. You can also get down at Thrissur Railway Station which is a mere 3 kms away from the Beach.
Interesting Facts and Trivia About Snehatheeram Beach
The Beach has been given awards for the best maintained beach and as the most preferred tourist destination in Kerala.
The Beach harbours quite a traditional fishing village which has a long history of antiquity.
Lined with a clean shore and sandy beach lines, the place is famous for volleyball tournaments and other sports.
The beach is an ideal place of hangout for couples and families who come down to the beach in the evenings, to escape from their monotonous everyday life.
Snehatheeram Beach is an ideal getaway for family.
The Beach is translated as the 'shore of love'– an ideal place for couples.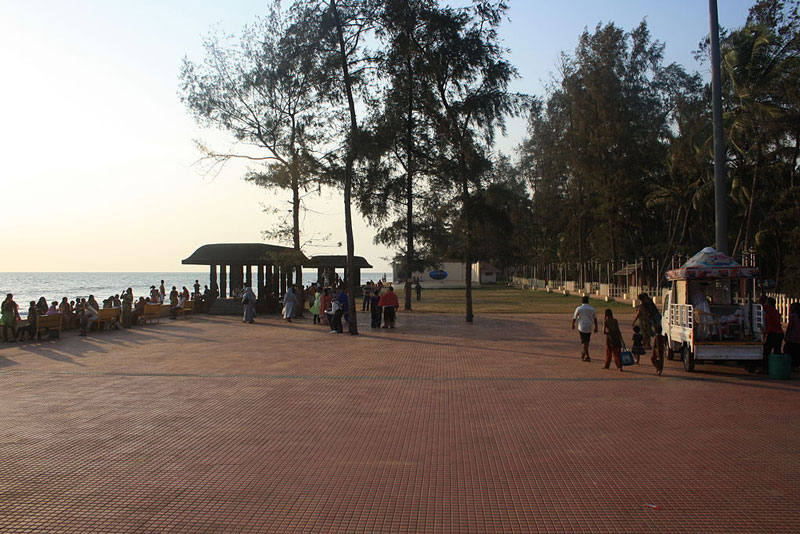 Nearby Attractions
There are plenty to see near the Snehatheeram Beach and no matter what your age; the beach has something to offer to everyone.
Kauthuka Beach
Snehatheeram Organic Spice Walk and Studies
Sreeguruvayurappan Temple
Appan Thampuran Smarakam
Nearby Restaurants
Kadappuram Beach Resort
Hotel Merlin International
Love Shore Inn
Joys Palace
Ashoka Inn
Dass Continental
Bhasuri Inn
Mayura Residency
Nattika Beach Resort
The Snehatheeram Beach is known for its pristine sandy shores and open sea. The calm and soul-filling aura it generates in its visitors is a wonder. The beach is a favourite spot for families who usually come down to the beach to enjoy an evening amidst the waves.