Visitor Information
Famous For: Nature, Photography, Adventure, Romance.
Entry Fee: No entry fee.
Visiting Time: Open daily with preferable time as 6am to 6pm.
Visiting Duration: 2 to 3 hours or more.
The Samudra Beach in Kovalam, Kerala, can be traced down to a place that is equivalent to a magical place belonging to the fairy tales. This beach is located on the extreme end of the northern part of the stretch of beach in Kovalam. Due to the ridge, this beach was unknown to the tourists for many years and is still unknown to some. Filled with a serenity that automatically soothes the nerves and a natural beauty which is breath-taking to gaze at, the Samudra Beach is the perfect place for taking a romantic walk in the evening and a homely family trip during the day.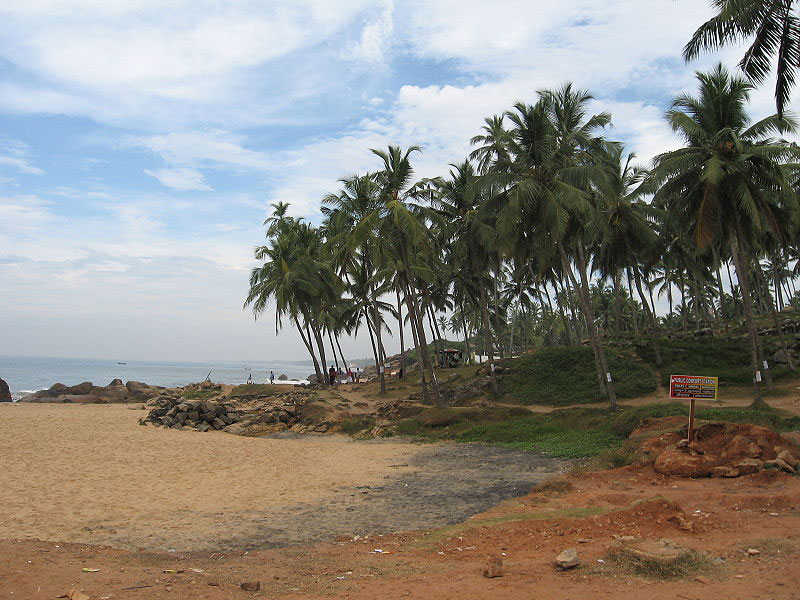 Traveller Tips
Enjoy watching the fishermen go out at bay to catch fish.
Try not to gulp down ice cold water even if you cannot bear the heat so that you do not catch a severe cold.
Things to Do There
Let your feet find their way as you tread along the soft sands of the beach.
Build sand castles that you dream of there and gather sea shells for fun.
Have an ice-cream of your choice to combat the heat.
Availability of Guides
You do not have to worry at all as guides are present there.
Best Time to Visit
You can visit the place in monsoon if you are very fond of the season because the sea is seen at a totally different form at that time.
How to Reach the Place
The Hawah Beach is located at a distance of 1.3 km from the centre of Kovalam. So, you can take an auto rickshaw or hire a cab to reach the beach.
Interesting Facts About the Samudra Beach
The biggest advantage of this beach is its seclusion because of which it offers an unmatched tranquility to the enthusiastic tourists.
The geographical location of the Samudra Beach separates it from the rest of the beaches because of the presence of a ridge.
The beach is adorned with tall coconut trees and the shady palm trees under which you can sit for hours at a stretch.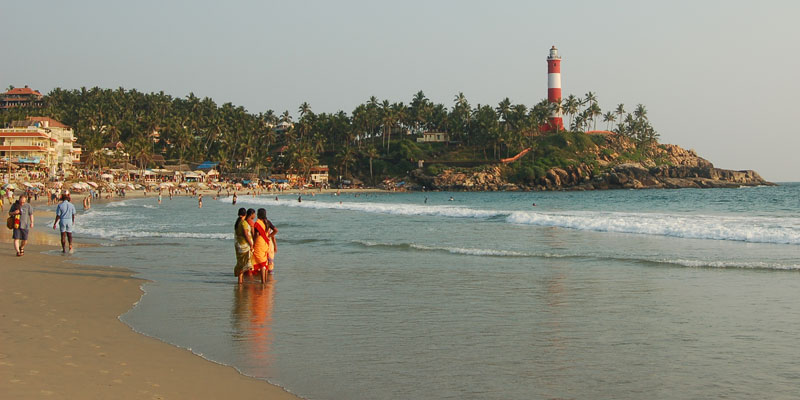 Nearby Attractions
Lighthouse Beach
Kovalam Beach
Neyyar Dam
Sellayani Lake
Soji Yoga – Day Classes
Karamana River
Kovalam Surf Club
Ayurveda Panchakarma Centre
Nearby Restaurants
3rd Rock
Bait
Sanjeevini restaurant
Curry Leaf
A Beach Café
Oyster Restaurant
Malabar Café
Lonely Planet
The Terrace
Molly's Retreat Restaurant
The Samudra Beach can be perceived to be a paradise on earth. Due to its advantageous geographic location, this beach has survived the crazy means of commercialization. As a result of this, the Samudra Beach offers a serenity that lures the tourists to this beach. The panoramic beauty of this secluded beach is so divine that every visitor is left in a state of trance upon visiting this beach.