Visitor Information
Famous for: Sightseeing, Natural Beauty, Water Reservoir, Picnic Spot
Entrance Fee: 10 (for Indians), Rs. 100 (for foreigners). Rs. 250 to 400 for safari and boat ride.
Visiting Time: 8 AM to 7 PM
Visit Duration: 4 to 5 hours
Neyyar Dam, Kovalam is located around 40 kimometers from Thiruvananthpuram and is a must-visit in the area. Popular as a picnic spot, the dam was built in 1958 and now attracts nature lovers and tourists in search of isolation in the lap of nature. The dam is built on the Neyyar river and boasts the presence of a wide variety of flora and fauna. Its location in the Western Ghats near the Agasthaya Kooodam peak makes the view from the dam absolutely breathtaking.
Traveler Tips
Carry food and water with you and have a picnic with your family in this serene destination.
As the area can sometimes get very hot, wear loose clothing and carry sunscreen.
The Neyyar Dam hosts a number of activities for tourists, including a boat ride, wildlife safari, elephant rides, and more. Make sure you have enough time to try these activities when you visit here.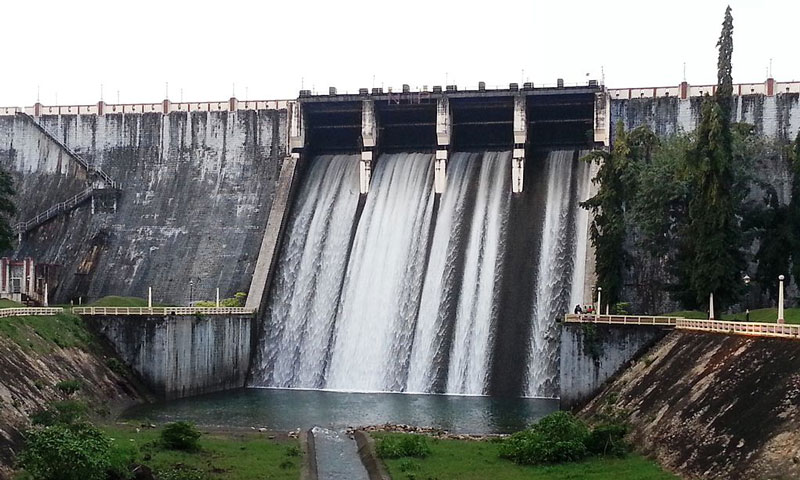 Things to Do
Take a boat ride in the beautiful Neyyar River. The views are absolutely stunning.
Sivananda Yoga Vedanta Dhanwanthari Ashram is a yoga center located near the dam premises. You can take yoga and meditation classes here or just have a look around this peaceful facility.
A crocodile rehabilitation and research center is also present here. Visit here to take a closer look at one of nature's most dangerous predators.
Visit the Lion Safari Park to see mighty lions walking right past you.
Pay a visit to the deer park and the infamous watch tower in the area.
Availability of Guides
Guided tours to the Neyyar Dam are available while booking a trip via any tour agency. The activities in the area like wildlife safari and boat ride will provide you with personal guides too, so you can just skip booking them beforehand.
Best Time to Visit
Visit anytime between September to May to make the most out of your trip to the Neyyar Dam and surrounding areas. The temperatures at this time range from 18 to 25 degrees Celsius in the area and the humidity is low.
How to Reach
The Thiruvavanthapuram International Airport and the Thiruvananthapuram Railway Station are situated at a distance of 38 and 30 kilometer respectively from the Neyyar Dam. You can also get buses or taxis from Kovalam to reach here.
Interesting Facts and Trivia About Neyyar Dam
The dam stretches from the Neyyatinkara Taluk in Thiruvananthapuram, Kerala, to Tamil Nadu's Mundanthurai Tiger Reserve.
A wide variety of wild animals including wild boars, jungle cat, gaurs, sambhar deer, and Nilgiri Langur are found in the area.
Flora in the surrounding areas includes a number of useful medicinal herbs.
Nearby Attractions
Neyyar Wildlife Scantuary
Agastya Malai Peak
Lion Safari Park
Crocodile Rehabilitation and Research Center
Shivananda Yoga Vedanta Dhanwantri Ashram
Bio Veda Hill Resort
Veeranakavu Sree Dharma Shastha Temple
Poozhanadu Sree Chamundi Devi Temple
Nearby Restaurants         
Agasthya House
Vismaya Family Restaurant and Catering Service
Umayappa Family Restaurant
KTDC Restaurant and Beer Parlour
Zam Zam Restaurant
Nadan Food
The Neyyar Dam provides a perfect getaway from the loud hustle and bustle of city life. It presents the visitors with a very different aspect of Kerala which would have perhaps gone unnoticeable in Thiruvavanthapuram. If you are visiting the area, do visit the Neyyar Dam to experience the beauty of nature at its best.