Hill stations in India are innumerable, and there are many popular ones that just can't be missed. Shimla is one of those marvellous tourist destinations that everyone must visit at least once in their lives. At an altitude of 2213m, Shimla, the capital of Himachal Pradesh, is a wonderful hill station that is just as breathtaking as it is described to be.
It is a traveller's paradise and overall it is an extremely beautiful location. Being on the top of the list of popular hill stations in India, Shimla, fondly known as the Queen of Himalayas, truly is a place that none should avoid visiting. Presenting below, the most amazing things to do in Shimla, apart from all the delightful sightseeing.
1. Admire Historic Architecture
There are many historic buildings in Shimla like the Rothney Castle— the former home of Sir Allan Octavian Hume, Town Hall, Gorton Castle among many others. Historical buildings of Shimla are especially attractive due to the sheer brilliance of their architecture, and the fact that the British influence still holds quite the authority over it, for it had, in fact, been the summer capital of the colonised India.
There are various British edifices that showcase their marvellous design, which is sure to leave one spellbound. Amidst the many naturally abundant places to see, the historical buildings of Shimla stand out quite well.
2. Eat at Wake and Bake
Situated at 34/1 the Mall, Wake and Bake is an eatery that presents delicacies like crepes, pizza, toasty, hummus, traditional and strong Southern India Coffee … all of which will leave you feeling completely energized for a fun filled day ahead. Most tourists flock to this cafe for breakfast generally, and some even return for a sumptuous dinner. It is a happening place with a lively atmosphere and twinkling fairy lights that illuminate the charming cafe. The view from this upstairs cafe is also quite astounding.
3. Stay at Hotel Woodville Palace
Ever wondered how the British and royals lived during the time that Shimla was the summer capital of India? Well, you can experience it yourself at Woodville Palace! Raja Rana of Jubbal once resided in this palace, which has now been converted into a plush hotel that will provide you with an entirely royal experience.
Every room has a separate identity of its own, for they all beautifully mirror the aristocratic British style of living that many Indian kings shared. There is plenty greenery around this palace, so it will not only be a luxurious stay, but at the same time reside in the scrutiny of a completely natural surroundings.
4. Adventure in Kasauli
Kasauli, the location at over 40 feet above ground level, is an adventure sports arena for all the thrill lovers of the world. Here you can indulge in activities like zip lining, flying fox, Tarzan swing, catwalk, river crossing, spider net, and Burma Bridge. All of these activities that expert trainers conduct, are equipped with enough safety measures to ensure that you don't feel the least bit of fear, and through this you can enjoy a thrilling and adrenaline pumping experience of the numerous activities. These adventurous terrains are quite enlivening as well.
5. Camping in Mashobra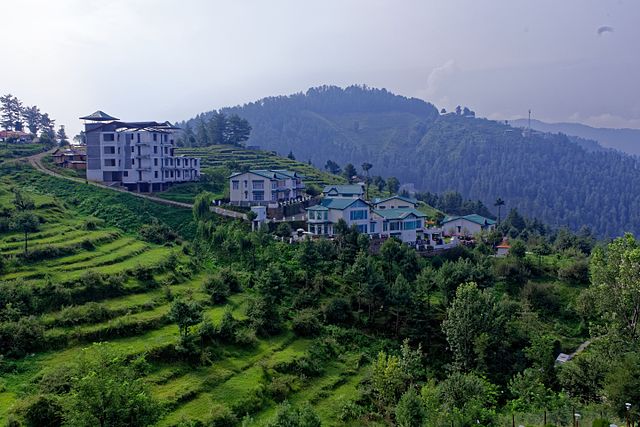 Travelling to Shimla is incomplete without a trekking and camping experience. The number of stunning hills gives this town the added charm, which lets you camp around with great enthusiasm. Double Rope Bridge, rock climbing, Ladder Bridge and Tarzan swing are the popular activities to engage in during the camping sessions, which only make your camping experience more consuming. The evening can be concluded with a night spent under the stars around a campfire to wrap up your adventurous trip to Shimla.
With the plenty tourist activities to do in Shimla, you'd think you ran out of time, but if you've even explored some of the places and indulged in one or two activities, you'll return home with wonderful memories of this beautiful hill station.