Hamirpur was named after the Katoch king Raja Hamir Chanda, and was carved out of the Kangra District. Due to its pleasant climate especially during the winters, Hamirpur is a popular tourist destination. The town also has the highest density of roads and is thus one of the most accessible areas of Himachal Pradesh. Here's a list of the various tourist attractions in Hamirpur.
1. Sujanpur Tira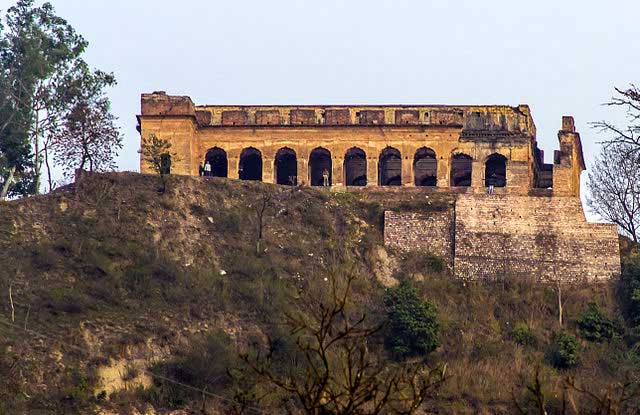 Sujanpur Tira – The capital of the Katoch Dynasty is famous for its various ancient forts, temples and festivities during the major Hindu festivals. The place also offers various adventure sport facilities to its visitors like Paragliding, River Rafting and trekking. The various temples like the Narbadeshwar, Gauri Shankar and Murli Manohar temple are frequented by a huge number of Hindu pilgrims.
2. Nadaun
Nadaun was established again by the Katoch rulers of Kangra, when they lost the fort to the Mughal emperor Jahangir. The small town is located by the River Beas and is known for its various recreational facilities like Rafting, trout fishing and camping at the river's shores. The old palace of the Katoch rulers and the Shiva temple are few of the major attractions in this town.
3. Deotsidh Temple
Also known as the Baba Balak Nath Temple, Deotsidh Temple is an old cave temple just 30 kilometers from Hamirpur. The temple is visited by tourists and pilgrims all year round and stay near the temples in the facilities funded by the state government of Himachal Pradesh.
The town served as the temporary capital of the Katoch kings and was developed under their tutelage. The main sources to the towns economy is tourism which is supported by the various trekking, adventure sports and pilgrimage hotspots located around the town. The city of Hamirpur is easily accessible by road and the best way to discover the town is by hiking.
More Tourist Hotspots In Himachal Pradesh: