Kangra is an ancient town, which was founded by the Katoch Dynasty which is the oldest surviving Royal Dynasty in the World. The town was attacked and plundered by various warring dynasties and empires till it eventually became a part of the British colonial rule in India. The various temples and the marvelous fort are few of the major attractions in the town. The chief spoken languages here are Hindi and Kangri which is very similar to Punjabi due to the town's proximity to the State of Punjab. Kangra is known for its scenic locations and flowery meadows which are a marvel to behold.
Kangra's economy is majorly supported by tourism and agriculture. The various tea estates located across the town are also few of the major tourist places along with the industries that involve potato chips, packaged drinking water and construction material. The main attractions in Kangra are:
1. Bir
The nearby town of Bir is another major tourist attraction in Kangra. The place is considered to be one of the major strongholds of the Tibetan refugee settlements in India and is famous for its various Buddhist monasteries in India. Billing is a location famous for offering the visitors a chance to try their hands at Paragliding. Billing is considered to be one of the highest spots for paragliding in India and is famous among most young hikers and adventurers.
2. Kangra Fort and Tibetan Museum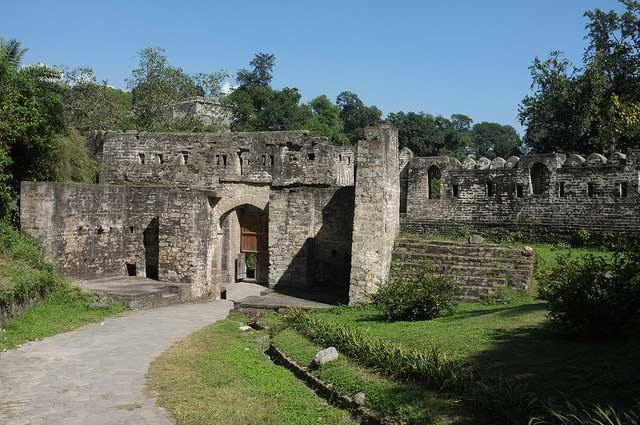 The Kangra Fort was considered to be built by Raja Susharma Chandra around 1500 BC when he fought the Mahabharatha war against the Pandavas. The fort has been a site of the various battles and was annexed several times by various different dynasties and kingdoms. The fort complex also houses a Tibetan museum that contains the details of how the Tibetans arrived and established their stronghold in Himachal Pradesh in India.
While Kangra is a small town with a fewer number of listed attractions, the rich history and the rule of the ancient Katoch dynasty has had a deep influence on the culture of the Kangra valley. The place is an undiscovered gem and hiking around the town is the best way to experience and discover the various attraction that the city houses.
Some Other Places To Visit In Himachal Pradesh: