Kufri is located 19 kms away from Shimla. At an altitude of 2510 meters and in the Himalayan foothills, the hill station delights nature lovers and adventurers alike. Kufri along with some places around Shimla once belonged to the Nepal kingdom.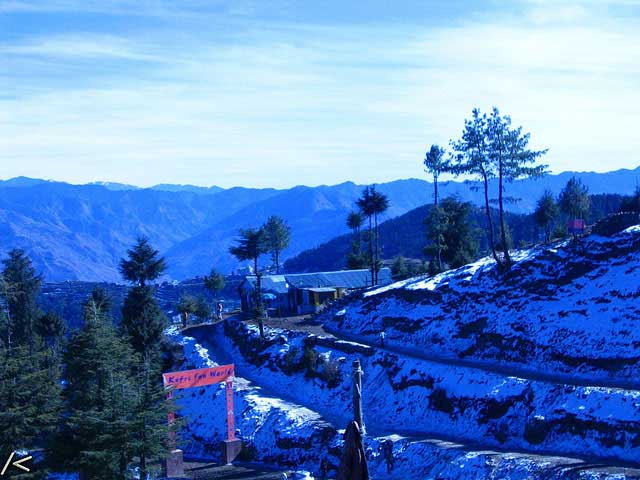 Photo by timeflicks, CC BY-ND 2.0
It is the best place for trekking and skiing. If you love skiing, you need to visit this place between November and February. In January, the National Snow Statue competition is conducted here and hence the place bustles with activities. Trekking along the trails in the snow-clad hill with dense greenery around will be a lifetime experience. If you hike through the dense forest rich with spruce and deodar to reach Mahasu Peak, the highest in Kufri, you will be spellbound by the spectacular sights. There is a small temple up there. The slopes in Mahasu Ridge are excellent for skiing.
While you love your rendezvous with nature, you will not want to miss the Himalayan Nature Park and The Indira Tourist Park here. Some of the wildlife found in Himalayan Nature Park includes black bear, brown bear, leopard, musk deer and ibex. The views from Indira Park are breathtaking. You could take a pony ride or yak ride for your way up.