Visitor Information
Famous for: Viewpoint, photo point and sightseeing.
Entrance Fees:
Visiting Time: Open for 24 hours. Advisable to visit from 8 AM to 7 PM.
Duration of Visit: 30 minutes to 60 minutes.
Every year lakhs of tourists' flock to the queen of hills i.e. Mussoorie. A popular tourist destination and a world-renowned hill station since the colonial times. This little sleepy town served as the summer capital for British India during the colonial era. Mussoorie houses a myriad of tourist attractions of which Lal Tibba or the Red Hill is a notable one. The following article is a comprehensive guide on the same and will try to cover all the major topics.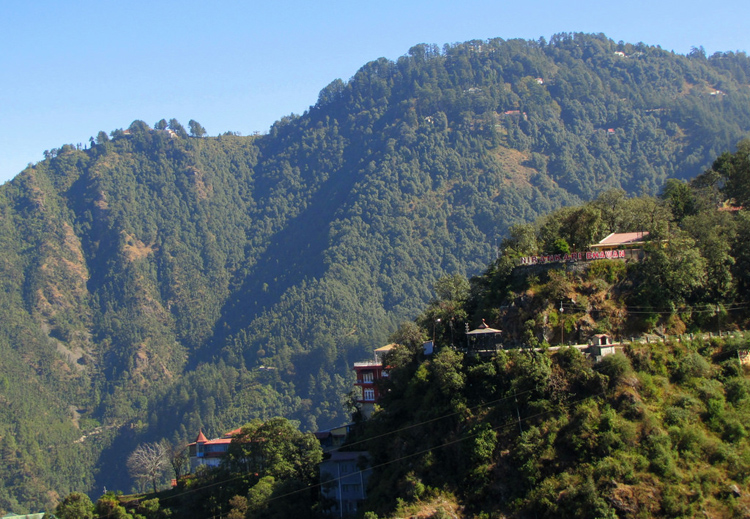 Traveller Tips
Don't forget to take your camera or handycam with you as the place offers a view point for some captivating scenery of the hills around Mussoorie.
It is not prohibited to shoot video or do some still photography at the place.
The viewpoint alone is a little bit difficult to access or get to. We'll advise you to wear some comfortable footwear as the walk alone can turn out to be hectic.
But the rugged terrain has its own dividends to offer in the form of breath-taking views of Mussoorie.
Always keep a water bottle with you in case of dehydration.
We'll advice you to keep a good pair of binoculars with you for having a better view of the hills.
Things to Do
Roam around the place, breath in that fresh cold mountain area and have some cutting chai from the nearby shops while you are immersed in the vistas of magnanimous Himalayas and sleepy town of Landour.
Indulge in a photography session as the place offers some of the best views of the snow-clad peaks of Himalayas.
Other points of interest such as char dukan and picture palace can also be spotted from here.
The place is renowned among the tourists for its romantic sunset and sunrise.
Availability of Guides
There is no need to hire a guide or avail their services. The place is pretty much self-explanatory.
Best Time to Visit
Mussoorie being a hill station sits at an elevation of 4500 feet above sea level. So, it is advisable to visit the hill station during the summer months. Especially between the months of April and June, during which the weather is quite pleasant. The temperature varies from 13 degrees to 22 degrees of Celsius which is quite comfortable for sightseeing.
How to Reach
Lal Tibba is 7 kilometres from Library, Bus Stand of Mussoorie. It is a bit far from the Lakkhi Bagh, Dehradun Railway station and is 38 kilometres away. If you have flied in, then we would suggest you to take the route which goes via Mussoorie Road as the Lal Tibba is then about 72 kilometres away from the Jolly Grant Airport. Other modes of transport such as private taxis and travellers are also available.
Interesting Facts and Trivia About Lal Tibba
Lal Tibba is situated at the top of Depot Hill in Landour.
If you look attentively then you can even see the peaks of Kedarnath, Badrinath and Banderpaunch.
Lal Tibba is one of the highest points of Mussoorie and stands at an elevation of 2275 metres from the sea level.
Nearby Attractions
Lakemist
Shedup Choepelling Temple
Company Garden
Gun Hill
Lal Tibba
Camel's Back Road
Kasmanda Palace
Christ Church
Jharipani Falls
Bhatta Falls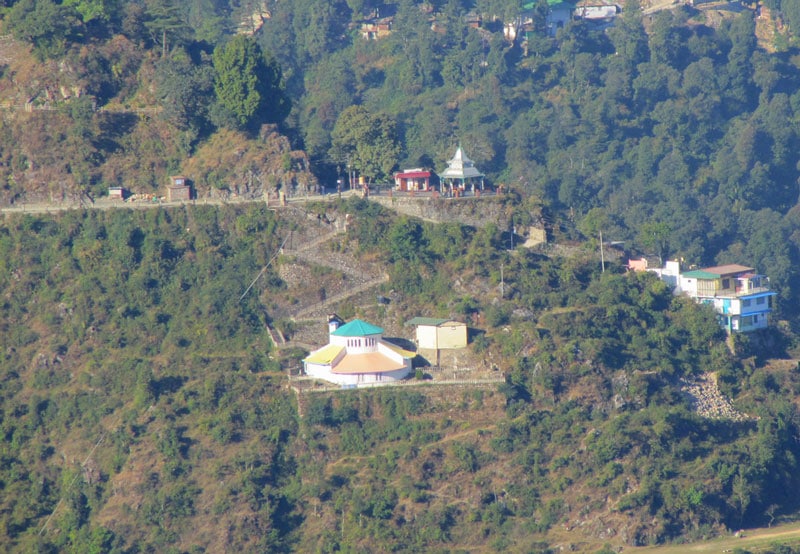 Nearby Restaurants
Klick Café
Café Ivy
Emily's
The MudCup
Rokeby Manor
Cafe De Tavern
Little Llama Café
Trout House Grill & Bar
Clubhouse Café
Pushp Restaurant
SeaGreen Café
Rose's Diner
JW Café
Kalsang Restaurant
A primary tourist spot which always finds its place on every traveller's bucket list who comes to visit the beautiful hill station of Mussoorie. A telescope erected by the municipality also aids the tourists to observe the scenic beauty at a closer level from this viewing spot. Some of the best scenic pictures of Garhwal Himalayan Ranges can be captured from this viewpoint. All in all, Lal Tibba is a must visit place for those who want to interact with the nature at a deeper level.