Mussoorie is what reminds you of the rolling hills and greens, Ruskin Bond's stories, the British Raj and adventure story feels every time you think about it. This beautifully green spot located in Dehra is very popular as a tourist spot, and always makes one feel like they've gone back in time. Far from the madding crowd, it has for tourist delight diverse attractions like hills, adventure parks, museums, art centres, aquariums, clock towers and waterfalls, rubbing shoulders with one another, vying for your attention. This is a cool, if not cold by Indian standards, place, and is best visited in summer, around April and May. Monsoons might make it a tad risky.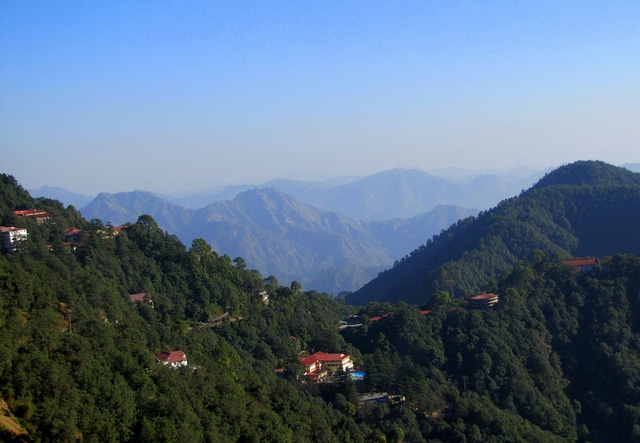 Months        
Conditions  
Our Recommendation
April to June
Most of the people prefer going to Mussoorie, during this portion of the year as the climate is pleasant as compared to other parts of the country.
Popular Tourist Season

 

October to March
If you are a snow lover, plan your visit to Mussoorie during December end and January.
Ideal Time

 

August to September
This being the monsoon season, heavy rainfalls make it less favourable because of the roadblocks. You will surely get some good discounts for Off Season.
Off Season
Summers in Mussoorie are exceedingly pleasant, and a suitably cool and beautiful escape from the overpopulated, heated and polluted mainland of India. Being a mountainous place, the weather remains cool bordering on cold, almost as cold as some parts get in winter. This season is very popular with tourists, and you can go sightseeing or indulge outdoors in activities like trekking and rafting.
Monsoons in Mussoorie are not recommended for vacationing, and rightly so. There is a high risk factor involved, as heavy rains makes roads difficult to manoeuvre, and sometimes cut them off completely. Even locals are wary of these times. Needless to say, its not very congenial either for sightseeing, and adventure sports are out of the question. The weather remains cool.
Winters in Mussoorie are almost bitingly cold. The temperature drops sharply hovering very near to going below 0 degrees. Heavy woollens and protection against the cold is required, and tourists don't frequent this place now. The surroundings are green, fresh and very beautiful now, though. The weather carries a bit of moisture, it can be misty or foggy.
How to Reach Mussoorie
Mussoorie can be reached via air through Jolly Grant in Dehra, and by rail through a multitude of well connected trains all passing through Haryana. You can take buses from neighbouring places, and nearness to Dehra increases the available number. You can drive yourself to Mussoorie through beautiful roads by the mountains, mostly national highways. Taxis are available for conveyance to hotels.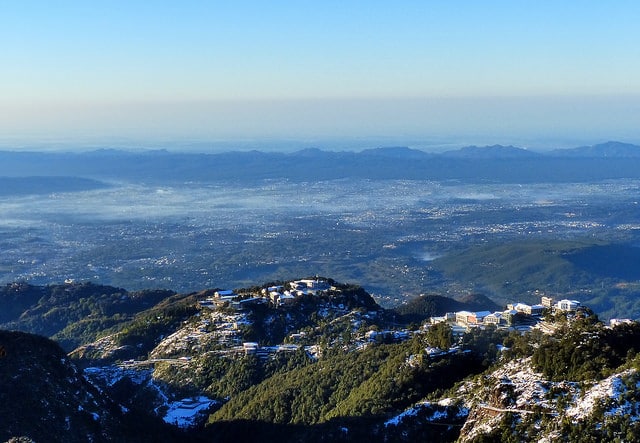 What to Do and See in Mussoorie
There are a number of waterfalls in Mussoorie, prominent ones being the likes of the famous Kempty falls, Bhatta falls and Mossy falls. Along with being highly beautiful, they make for excellent photo subjects, and you can touch the cool, cold waters to feel an electric thrill rushing through you. These are major tourist attractions.
Gun Hill has a volcano, because why not, and historical significance. There's also a Gun Hill Point nearby, which provides splendid views for miles around, above and beyond.
K Dev Bhoomi Wax Museum, for life like wax figurines. The Mussoorie version of Madame Tussaud's, one of the many that have cropped up all over the world in modern times.
Landour Clock Tower, an important tourist destination situated in Landour Bazaar, you can watch the time fly by here, and also stay awhile if you want, this place provides tourist accommodation.
Jawahar Aquarium for an exotic collection of marine species.
Heritage and art cultivation centres like Soham and Mussoorie.
An adventure point named Adventure Park Mussoorie, where you can try your hand at adrenaline pumping sports high up in the air.
Mussoorie is as pretty as a picture, and best remembered in the heritage of its past as well as of its present times. The British and other colonising forces gave it a lot of architecture and landmarks to treasure, starting from clock towers to keep perfect time and ending in aquariums and heritage centres. Deep in the hills, you can also find views for miles around from any mountain peak, or take a while to gaze at breathtaking waterfalls. Mussoorie is not very inviting to guests all the year round, thanks to its erratic weather, and you would do best to plan ahead the times with respect to seasons, taking this handy planner in stride. Make great memories while in Mussoorie!