Visitor Information
Famous For: Tourism, Experience seekers and Photography.
Entrance Fee: An entry fee of 50 INR is charged for visiting these waterfalls. Other additional charges for carrying your camera, etc. is also applicable.
Visiting Time: The entry to these waterfalls remain open from 10 am to 5 pm.
Visit Duration: Visitors spend 4 to 6 hours here on average.
Many of us may vaguely remember the numerous shows broadcasted in channels like Discovery, National Geographic, etc., in which a traveler tracks the water bodies to survive, and the long journey that they must take in order to reach the origin of this water bodies. Well, a visit to the Siruvani Waterfalls falls in this category, because it takes a considerable amount of time walking through the forest area to reach the location of this waterfall.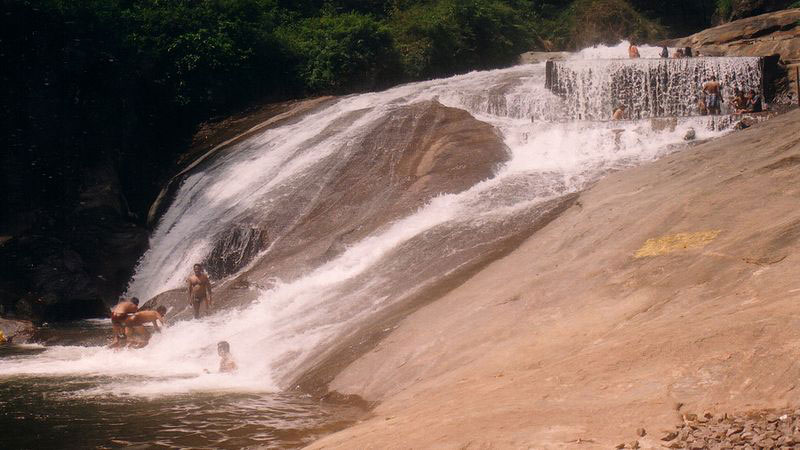 Traveller Tips
To prevent littering, plastic items such as bottles, etc. is not allowed here. Such items will be checked for by the staff at the forest checkpoint.
Travel as light as possible to fully enjoy the beauty of this waterfalls.
Things to Do
After your bags and belongings is checked for any plastic items at the Sadivayal check post, you have to take a bus arranged by the forest department. This bus from the boarding point does not actually take you straight to the waterfalls, but it drops you at a point deep inside the forest. After this, you have to walk on a straight road leading to these waterfalls for about 5 to 6 minutes.
The walk that you take towards the waterfall is a long one, but it also has many different spots providing beautiful landscapes for clicking the perfect pictures with your friends and family.
Also, there is a tower on the way to the waterfalls, which provides a superb view of the surrounding greenery and the thin streams of the waterfalls.
There are mainly three different spots to try in this waterfall. The first one is at the ground level, which is a small pond formed by the water running down these falls. The second spot is a bit higher, which provides a place to stand under the gushing cold water. Also, the third spot is a more dangerous one, which is a small deep hole between the rocks near to the pond. This spot should only be tried by adults because of the depth of this spot.
Also, after finishing a rejuvenating bath in these waters, try the local food items sold by the vendors at the boarding point, which includes raw mangoes with spices, peanuts, corn, etc.
Availability of Guides
There would not be any particular need of guides in this journey, but still, the forest staff are there to provide any assistance or information regarding these waterfalls.
Best Time to Visit
The area surrounding these waterfalls experience an acute shortage of water during early months of summer, due to which the water level from this waterfall reduces.
Therefore, the best time to visit these waterfalls is the months from July to September, during which this area receives good amount of rainfall, and increases the water level of these waterfalls considerably.
How to Reach
These waterfalls are located at a distance of more than 30 km from Coimbatore city area. To reach Coimbatore city, the nearest railway station is Coimbatore Junction Railway Station located at a distance of 33.8 km from these waterfalls, and the nearest airport is Coimbatore International Airport located at a distance of 46.3 km from these waterfalls,
To cover this distance from Coimbatore city to Siruvani waterfalls, you may take a government bus or hire a taxi. The cheaper option would be traveling by bus, and the buses that run on this route are 59, 14E and 59C.
Interesting Facts and Trivia About Siruvani Waterfalls
The Siruvani Waterfalls and the Siruvani Dam is the result of a joint initiative by Tamil Nadu and Kerala Government, to supply water to the region of Coimbatore. Its significance can be clearly seen by closely observing the geographical location of these waterfalls, which is surrounded by rich vegetation of the Western Ghats.
The water originating from these waterfalls contain several minerals and is used by the local villagers as a source of drinking water.
The forest area surrounding these waterfalls is home to a large variety of flora and fauna, along with many tribal communities. Many a times, visitors have spotted elephants walking through the surrounding areas, which is why forest guards keep patrolling inside these forests for visitor's protection.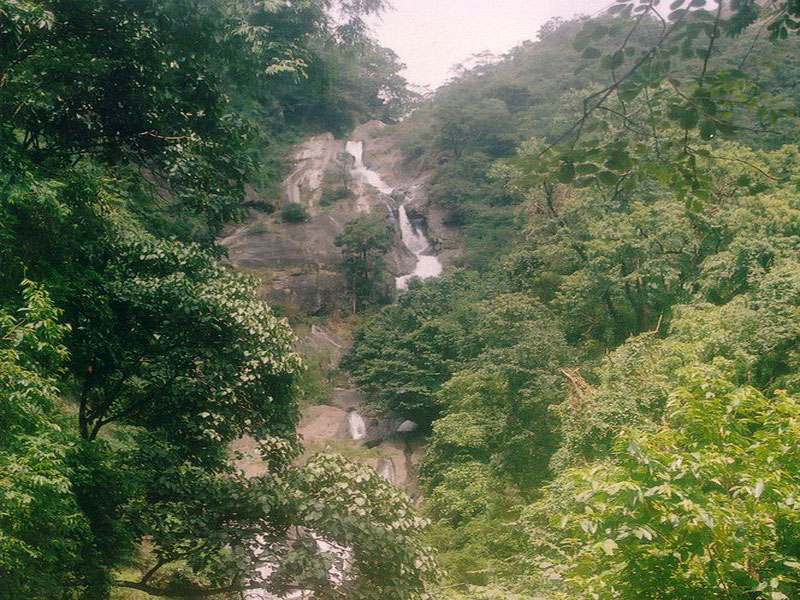 Nearby Attractions
Isha Yoga Center
Surya Kund
Linga Bhairavi
Poondi Velliangiri Base Temple
Velliangiri Andavar Temple
Bethesda Prayer Center
Arulmighu Shree Kondathu Khali Amman Kovil
Nearby Restaurants
Annachies Food Court
Dhanam Tasty Restaurant
Dhanam Restaurant
Food Park
Perks Cottage
Moondram Pirai
The Western Ghats surrounding the city of Coimbatore contribute in the beautiful landscape of this entire place, and provides better climate and fresh air which is best experienced in the rural areas. The Siruvani Waterfalls is one such popular destination in this city, which provides an environment filled with freshness of nature surrounded by a vast expanse of greenery.