Visitor Information
Famous for: Religious Place, Spirituality, Seeking Experience
Entrance Fee: Free of cost
Visiting Time: 5 AM to 9 PM
Visit Duration: 1 to 2 hours
Eachanari Vinayagar Temple has an interesting legend behind its construction. It is said that the Vinagayar idol was brought for establishment in the Peru Petteshwarar temple on a cart which broke down in the middle of the highway towards Coimbatore. When the devotees tried to move the idol, they could not, no matter how hard they tried. So, it was then decided that the temple for Lord Vinayagar be built on the highway itself. The construction of the temple was done around 16th century A.D. and it has been an important religious centre ever since. It is not only the fascinating story of its construction that attracts devotees to the temple but also its stunning architecture and spiritual ambiance.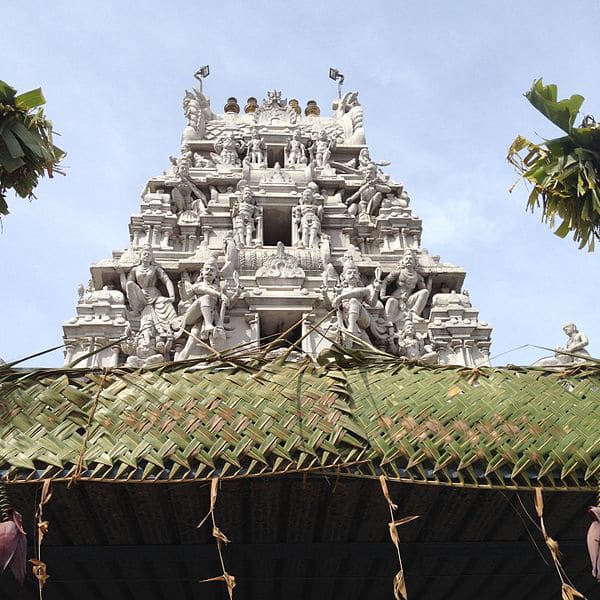 Traveler Tips
Take care to maintain the beauty and peace of this remarkably clean and quiet temple.
Visit the temple during the time of the pooja to experience a charming and delightful environment.
Things to Do
Look at the beautiful architecture that the Eachanari Vinayagara Temple has built with.
Understand the history and the legends surrounding the temple.
Availability of Guides
A guided tour of South India's famous temples would include a trip to the famous Eachanari Vinayagara Temple. You can also book a guide from any local travel agency in the city.
Best Time to Visit
The best time to visit Coimbatore is from the months of November to February. Winters bring lower temperatures from around 18 to 30 degrees Celsius which make up for a pleasant stay. Try visiting the temple during the Ganesh Chathurthi festival to experience the best this place can offer.
How to Reach
The temple is situated around 12 kilometres from Coimbatore on the NH 209. You can easily hire a cab or board a bus from the city to reach here.
Interesting Facts and Trivia About Eachanari Vinayagar Temple
The main deity or moolavar in the temple is of the Lord Vinayagar and is a huge 6 feet high and 3 feet wide in size.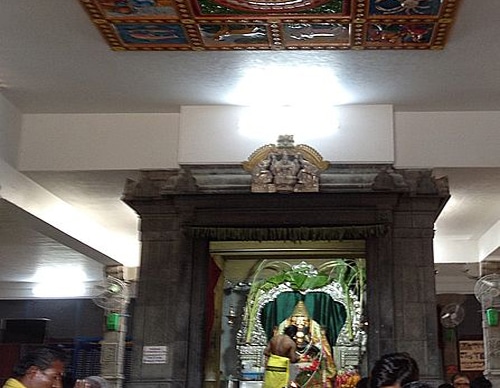 Nearby Attractions
Arulmigu Patteeswarar Swamy Temple
Sholayar Dam
Ramar Temple
Brookefields mall
Kovai Kutaralam Falls
Vellingiri Hill Temple
Gedee Car Museum
Ayappan Pooja Sangam Temple
D. Naidu Industrial Exhibition
Arivu Thirukoil
Sri Naga Sai Temple
Black Thunder Theme Park
Nearby Restaurants
Amutham Restaurant
Sree Mahalakshmi Bakery
Vignesh Vegetarian Restaurant
Hotel Aadhibhavan Restaurant
Hotel Ramo Pandiyas Restaurant
Five Star Chicken
MSR Biriyani Hotel Restaurant
A visit to the Eachanari Vinayagar Temple will provide you with the much-needed solace and peace that city life often snatches away from us. Come to this temple to experience divine blessings and spirituality.