Visitor Information
Famous For: Landscape, Religious Trips,
Entrance Fee: There is no entry fee in this temple.
Visiting Time: The timings are from 9 AM to 6 PM.
Visit Duration: The time required to visit this temple is generally 1 to 2 hours.
The large number of people travel to different parts of the country for pilgrimages and trips every year as a part of their beliefs and traditions. A popular destination in such trips is the Anubhavi Subramaniar Temple located in Coimbatore. The natural aura and the breathtaking landscape surrounding the temple makes this the perfect location for a recreating and relaxing weekend.
Traveler Tips
There are more than 500 steps that you must take to reach this temple from the foot hills, so make sure that you don't have any serious ailments because reaching this temple is no easy task.
Also, carrying a good amount of water and other necessary supplies with you is advisable.
Things to Do
The very first thing to do here is to reach the top of the mountain at which this temple is situated, and once reaching on top, you would be able to see a spectacular view of the surrounding city and its outskirts.
Also, the different colored statues related to Hindu mythology and the lush greenery that covers this temple makes it a very good location for photography and trekking activities.
A good number of travelers come from different cities and countries to enjoy the serenity of this place and the fresh soothing effect of taking a bath in the spring originating from the hills.
This temple also offers you an opportunity to see some of the deities worshipped by the people, and the different reasons and requests that the visitors bring with them.
The mountain area also is a popular tourist spot for camping, understanding the different species of wildlife, several adventure activities, and much more.
Availability of Guides
Here, you can find many local villagers who can help you with the route and the history of the temple. Also, there are several tour agencies in the city area who provide tour guides and translators for foreign travelers, etc.
Best Time to Visit
The city of Coimbatore is blessed with a variety of tourist attractions which sees most number of visitors between the months of July and September.
Also, this temple witnesses a good number of visitors in summers and monsoon seasons, to witness the scenic beauty of the entire mountain getting covered in misty clouds.
How to Reach
This temple is well connected to Coimbatore city through a series of roads, and you can take a taxi or a bus from town area to reach this location.
The nearest airport is located 16 km. away from this temple, and the nearest railway station is located at 7 km. away from this temple.
Interesting Facts and Trivia About the Anubhavi Subramaniar Temple
There are several stories related to the history of this temple, which includes stories like Lord Hanuman stopped at this mountain to drink water while carrying the Sanjeevani mountain and this incident is said to be the source of the natural spring in this mountain. This is why this place is also known as "Hanu Bhavi".
The spring of water that is found on the mountain where the temple is located is said to have healing powers and some often find its existence as a challenge to the laws of physics since the water keeps flowing from deep bottom of the earth to the top of the hill. This is one of the reasons why this spring is also referred to as "Kanachunai".
There are numerous other stories related to this temple according to Hindu mythology, which includes deities like Lord Muruga and Lord Subramanya.
There are a whole set of beliefs connected to this temple. People come here seeking for blessings before their new job, marriages, and much more.
This temple also hosts many festivals at different times of the year. Some of these festivals include Aipasi Sura Samharam, Panguni Uthiram, Vaikasi Visakam, etc.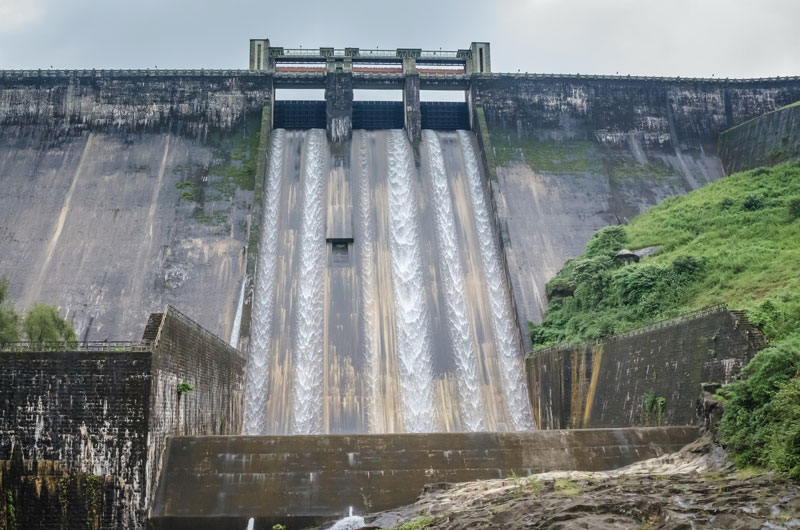 Nearby Attractions
Sholayar Dam
Vinayagar Kovil
Perumal Temple
Thirumurthy Hill Temple
Sri Shakthi Vinayakar Temple
Garudalvar Kovil
Nearby Restaurants
Le Méridien Coimbatore
Podhigai Restaurant
Shree Anandhaas
The Orbis
The Cascade
Afghan Grill
Saravana Hotel
Coimbatore is blessed with several locations that provide a perfect destination for spending a weekend worth your while. This includes a wide variety of areas for different environments and aesthetics. Whether it be a calm and peaceful holiday in the mountains or an exciting and adventurous trip in amusement parks, this city has a perfect destination for everyone. And that's just the beginning, the wide cover of the Western Ghats surrounding the city provides several fresh lakes, waterfalls, rich wildlife, and much more.