Every old city has facts to declare, tales to impress, uniqueness to wonder and spirit to live. Jaisalmer in Rajasthan is one such city, which offers facts about the courageous rulers and citizens of the bygone era, tales of unequalled valor, unique in its beauty and undaunted spirit to keep us alive and kicking. The city is located deep inside in the famous
Thar Desert
. If your next tourist destination is Jaisalmer, ensure that you visit the following 10 
tourist places in Jaisalmer
.
Famous for: History, Photography.
Tickets: 30 INR for Indians and 70 INR for other nationalities.
Opening Timings: Everyday (9AM – 8 PM).
Duration: 2 hours.
10. Kuldhara
Other attractions include Akal Wood Fossil Park, Badal Mahal, Raja ka Mahal, Desert National Park and Sanctuary , Silk Route Art Gallery and Jaisalmer War Museum.
Popular Places to Visit Near Jaisalmer
Take a trip down to the following places to complete your trip to Jaisalmer. These places are located at a short distance from Jaisalmer and would be even perfect for time strapped visitors.
1. Khuri
Distance from Jaisalmer: 56 min (49.8 km).
A small village famous for its sand dunes, Khuri has scenic sunset viewpoints and offers a good look in Thar's ecosystem due to its location. This is an affordable substitute to Sam Sand dunes and would be ideal for people looking forward to relaxing among lesser crowds. Camel riding, Desert camping are some of the activities that can be done here.
2. Lodhruva
Distance from Jaisalmer: 

1 hr

(

56.0 km

).
An ancient city, Lodhurva was once the capital of Bhati Rajputs before they shifted to Jaisalmer. It is the setting for a romantic folklore and is famous for its Jain temple which was destroyed by Muhammad Ghori but rebuilt in 1615 by Seth Tharu Shah. Tourists flock this place to see the architectural ruins and sand dunes. Some ancient hindu temples like Rishabh Nath Temple and Sambhavnath Temple can also be visited here.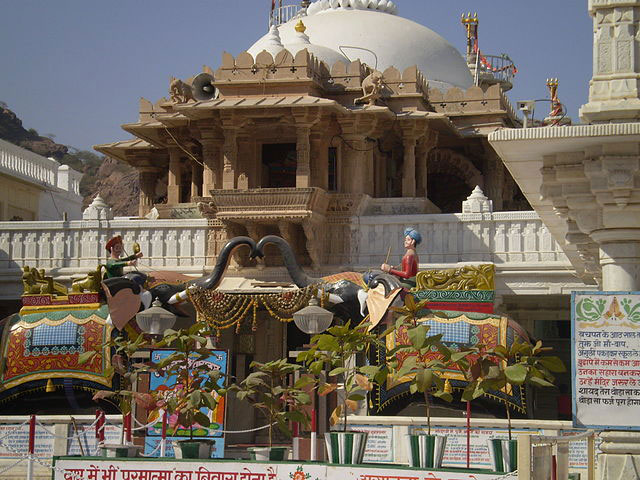 Distance from Jaisalmer: 2 h 27 min (149.7 km).
Barmer is dotted with ancient buildings and old temples. The Barmer Fort, Chintamani Parasnath Jain Temple, Kiradu Temples, Rani Bhatiani Temple are some of the places that are famed for their architectural marvel. The Mahabar Sand Dunes is another place here that is perfect for an outing with your family and offers nice sunset views.
The city may be in the heart of a desert but the heart of the city is vibrant and pleasant. Go ahead and enjoy these 9 places to visit in Jaisalmer. You are sure to love every minute of your stay. Check out other popular places in Rajasthan to learn more about this magical land of kings and forts.
Other Interesting Places In Rajasthan: