If you love to be associated with a city that has a rich cultural heritage, you need to be in
Bikaner
. The city was established in the year 1488 AD by
Rao Bika Ji
, a Rajput prince. The city is known for producing great warriors. The excavations from this city prove that the civilization was at its peak here even before Harappan civilization. Imposing palaces, forts and stunning temples with great architecture boast of the finesse of the Rajput civilization. Here are the 7 
places to visit in Bikaner
, which are all time favorites for tourists.
Famous for: Pilgrimage, History, Architecture, Photography.
Tickets: No entry fee.
Opening Timings: Open all days (5AM to 1PM & 5 PM to 11PM).
Duration: 45 min.
Famous for: History, Architecture, Culture.
Tickets: 10 INR for Indians and 20 INR for foreigners.
Opening Timings: Open all weekdays (10 AM – 5 PM).
Duration: 45 min to 1 hour.
Some other attractions around the city include, Gajner Wildlife Sanctuary, Gajner Palace, Camel Safari Day Tours, Karni Mata Temple, Prachina Museum and Bhatton Ka Chowk.
Popular Places to Visit Near Bikaner
A visit to Bikaner would be incomplete without paying a visit to its nearby places. So plan ahead and keep enough time in your itinerary for a day trip to these tourist attractions near Bikaner :
1. Deshnoke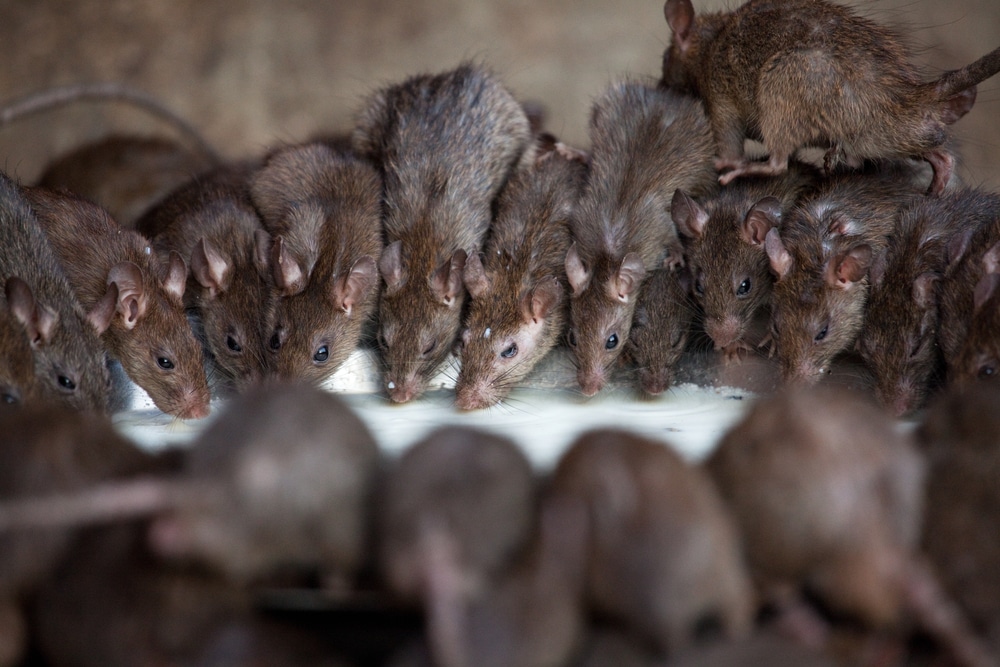 Distance from Bikaner: 45 min (30.5 km).
Deshnoke is perhaps the most famous for its Karni Mata Temple where rats are worshipped. This 600 year old temple is the subject of a famous legend and is an important pilgrimage site for many. The rats here are revered and draw many devotees from different parts of India. Many western tourists also heavily visit to observe the uniqueness of this temple. Navratri is an important festival celebrated here most devotees visit during this time.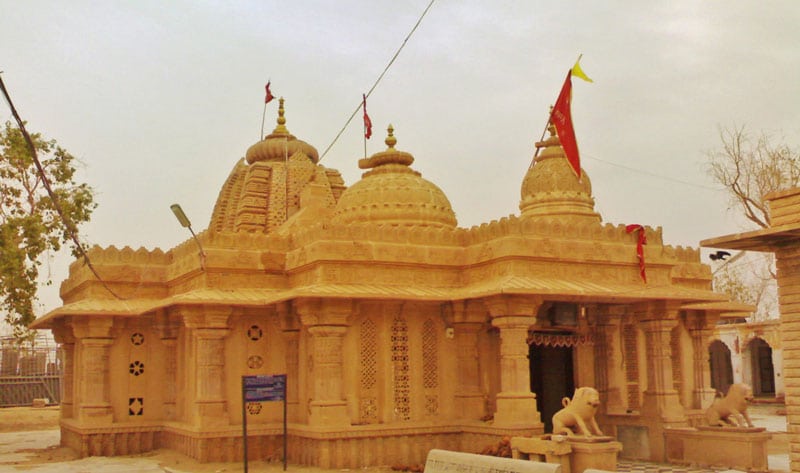 Distance from Bikaner: 2 hr 17 min (114 km).
A city that finds mention in the Mahabharata, Nagaur is also the home of India's largest salt lake, Sambhar Lake.  There are a lot important attractions around this place like Nagaur fort, built in the second century and Ladnun, an important Jainism centre. Kuchaman Fort, located two hours away is an important tourist destination and has being the setting of Bollywood films like Drona.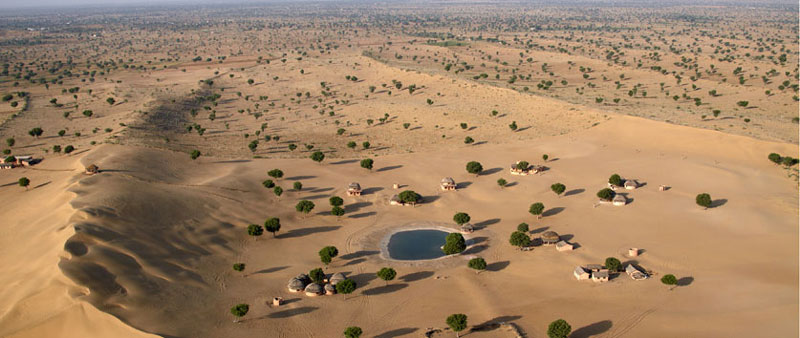 Distance from Bikaner: 2 h 45 min (155 km).
Also located in the vicinity of Jodhpur, Khimsar is located in the Thar desert. Though Khimsar Fort is the most important attraction here, its location makes it ideal for many other activities. Visitors can have a desert safari or go desert camping.
4. Salasar
Distance from Bikaner: 2 hr 56 min (179 km).
The home of Salasar Balaji, Salasar is an important pilgrimage site. It also has many famous temples along the circuit it is located like Khatushyamji and Rani Sati Temple. Throngs of devotees come here daily with the temple pulling huge crowds on Chaitra Purnima and Ashvin Purnima.
5. Churu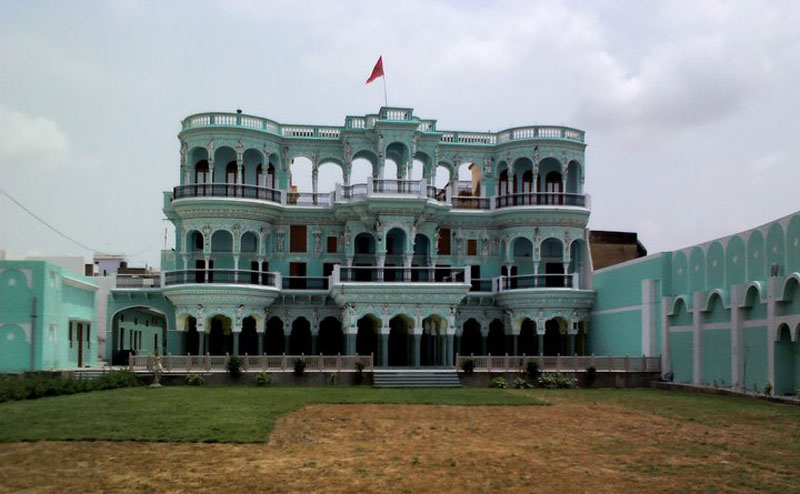 Distance from Bikaner: 3 hr (181 km).
The gateway to Thar Desert, Churu is a region filled with grand havelis, beautiful fresco paintings and some really fine chhatris. Kothari and Surana Havelis and Sethani Ka Johara some of the best examples of Shekhawati architecture. A visit to them is a must for everyone who loves architecture and history. Tal Chhappar Sanctuary is also worth a visit for wildlife enthusiasts.
Once you visit the tourist places in Bikaner, you are sure to be impressed by the cultural richness of the city. The ancient city has not lost its association with the past and it preserves until now the grandeur of the past by maintaining the ancient forts and monuments. This shows that the people of Bikaner, which is Rajasthan's fifth biggest state honor and value the history of the region. The splendid constructions and the artwork are sure to impress you on your stay. Take up rides on camel to do justice to your stay in the camel country. To explore more about tourist places in Rajasthan, please visit: places to visit in Rajasthan.
More Tourist Destinations In Rajasthan: