Visitor Information
Famous For: Spiritual Travelers, Serenity Lovers
Entrance Fee: No charge on the entry for anyone
Visiting Time: Closed from 3pm to 5pm and open by the rest of the hours
Visit Duration: 1-2 hours
An illustrious and renowned part of the Char-Dham pilgrimage, Kedarnath Temple is one of those eminent temples sited at a great altitude and draws countless pilgrims from all around India as well as the world. The panoramas and peaks are just awe-inspiring and the blissful aura of temple engulfs you once you enter the premises of this holy shrine. Kedar is believed to the name of the Lord Shiva and it was constructed in 8th Century A.D. over employing numerous stones on a huge rectangular platform. This currently built temple was constructed by Adi Shankaracharya and its basis can be found in the Mahabharata.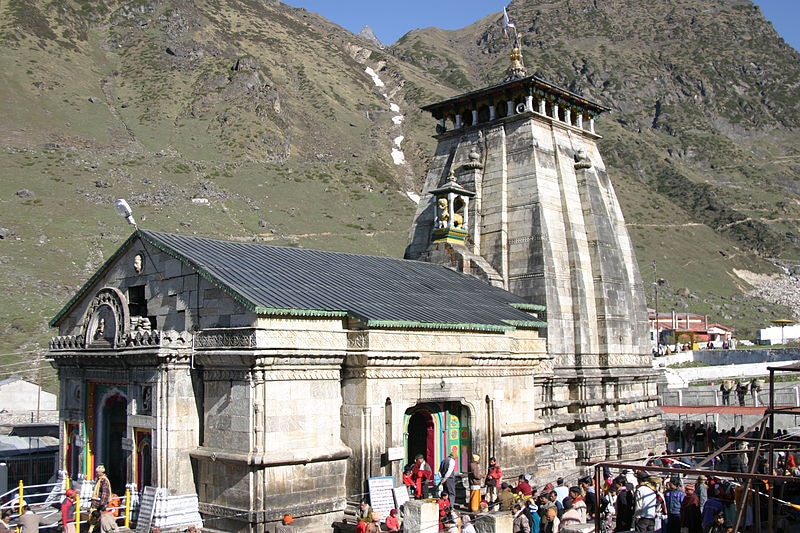 Traveler Tips
Keep warmers and winter cloths with yourself as it's pretty chilly out here at this location.
There is a hike from Gaurikund to arrive at the shrine so keep your walking shoes ready and other necessities with you.
Things to Do
Don't forget to infuse in the lovely vistas of Garhwal Himlayas as the setting is quite revitalizing and enchanting to be in.
Availability of Guides
Guides are available for communicating in both English and Hindi.
Best Time to Visit
Kedarnath Temple is open mostly from May to October and this is also the amusing time of the year to experience spirituality here and explore the site.
How to Reach
You can either take a hike from Gaurikund which is nearby to Haridwar and just 16km away from Kedarnath Temple. Besides, you can also get there at the shrine by the recently formed bridge near Rambada.
Interesting Facts and Trivia
Kedarnath is revered to be the highest amid all the divine 12 Jyotirlingas, and it is believed that Lord Shiva is substantiated in the figure of Jyotilingam which is also called as the cosmic light.
The inside walls are ornamented with the pious figures of several gods and goddesses and also you will find lots of significant instances referred from Hindu mythology.
As per the legends and its basis in Mahabharata, it is said that the Pandavas wanted Lord Shiva's blessings in order to recompense for wrongdoings post the Mahabharata's battle. So, Lord Shiva evaded them continuously and while running away he took shelter at Kedarnath in the shape of a bull. When he was traced, he lunged into the ground and his hump was the only visible remaining thing on the surface. That's why you will find a huge idol of Nandi Bull donning as a guard.
There's a narrowed cone shaped figure situated in the temple which is also revered as Lord Shiva taking his Sadashiva Form.
This old shrine has been restructured so many times and is located at a height of about 3,581 mt. It is also just a 21 km hike from Sonprayag.
During winters about November, the heavenly idol of Lord Shiva is ushered from Kedarnath to establish it at Ukhimath and is put back at Kedarnath during May's first week. So, during May, pilgrims in large numbers crowd to this temple as a part of their divine Char-Dham pilgrimage. Each year, this temple, is closed by the first day of Kartik month of Hindu calendar which is around October-November and is again opened in Vaishakh month which is by April-May. During the time of the closure, this temple is engulfed with snow that hinders the pathways and that's why the puja is offered at Ukhimath.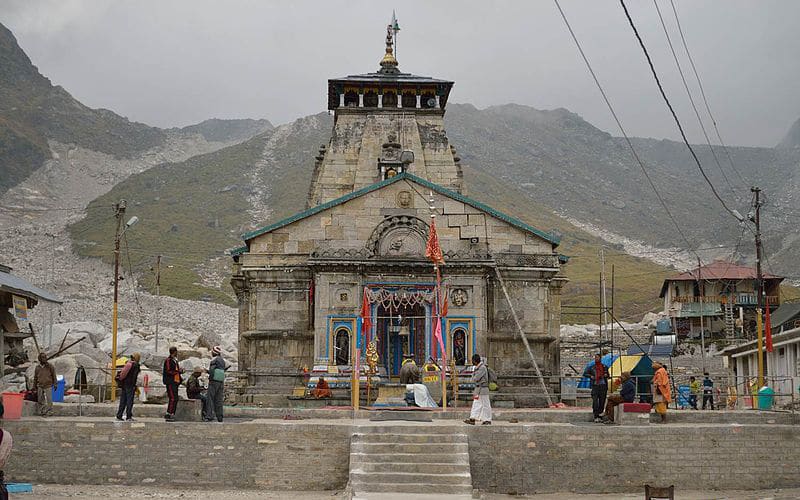 Nearby Attractions
Vasuki Tal
Shankaracharya Samadhi
Augustyamuni
Sonprayag
Chandrashila
Nearby Restaurants
Mayadeep Restaurant
Snow View Restaurant
Chauhan Guest House
Thus, Kedarnath Temple is replete with a quaint and divine atmosphere that will surely leave you in awe when you will visit it. This has been one of the revered temples of Hindus and is a part of the divine Char-Dham pilgrimage and that's all makes it so special to explore. So, when you are experiencing the bliss amidst the temple, make sure that you lose yourself little in the serenity that it has and let yourself be carried away by the heavenly aura this temple has, bon voyage!