Visitor Information
Famous For: Trekking, Nature Lovers
Entrance Fee: Entry Fee
Visiting Time: Daytime is quite favorable
Visit Duration: 2-3 hours
Chorabari Tal is a scenic wonder situated at a nearby distance from Kedarnath. It is a snout of Chorabari Glacier and is an essential resource for Mandikini River, an offshoot of Alaknanda River. It is quaintly at the opening of Chorabari Barnak glacier and is located amidst the Kedarnath and Kirti Stambh mountain ranges. It is at the height of 3,900 mts above sea level. A trek to this beautiful lake is what enriches one's journey here and add a relishing endeavor to complement your itinerary with.
Traveler Tips
Carry food and water with you as there are no stalls or restaurants here.
You can take ponies at Gaurikund but most of the hike is on foot so do keep your trekking shoes and other essentials.
Things to Do
Make sure to first visit Kedarnath Temple and then head to Chorabari Tal as blend of this stunning travels will surely mesmerize you.
Soak yourself in the striking view of Himalayas and don't forget to take back cherishing memories with you.
Availability of Guides
Guides will be available at either Gaurikund or Kedarnath and don't forget to continue your journey with someone who knows about the place and can assist you in case guides are not accessible to search here.
Best Time to Visit
Since, Kedarnath Temple is open from May to October, so try to plan your travels around these months and if you are not in for visiting this temple then Chorabari Tal can be reached all around the year.
How to Reach
Once you have arrived at Gaurikund, and then Chorabari is around 17.5 km away in which you can take the blessings of Gods at Kedarnath Temple and then go for the iron bridge that will directly take you to this amazing lake. There are ponies and palanquins catered for travelers, but if you are an adventurous one then try the simple and moderate trek. Further, from Haridwar and Rishikesh, this lake is also accessible as Gaurikund is 250 km away which you can travel through either by public transportation or hire a car and enjoy the vistas along the high mountains. There's nothing better than a road endeavor in Himalayas as it's both enthralling and spellbinding!
Interesting Facts and Trivia about Chorabari Tal
This place is also prominent as Gandhi Sarovar as in 1948, Mahatma Gandhi's ashes were submerged here in Chorabari Tal.
Another conventional name given to this lake is Kanti Sarovar.
Chorabari Lake is certainly a retreat for Himalayan travelers, as the scenic views are just mesmerizing and enchanting and will make you go wow over the charm of Garhwal Himalayas.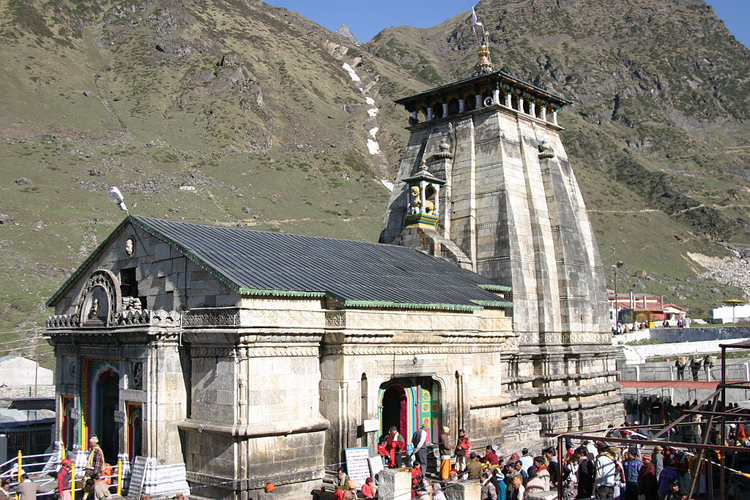 Nearby Attractions
Kedarnath Temple
Shankaracharya Samadhi
Bhairon Devta Temple
Vasuki Tal
Triyuginarayan
Nearby Restaurants
Since Chorabari Tal is located at a high altitude, there are no eateries or restaurants, so keep food packets and water bottles with yourself on your trek here.
Thus, Chorabari Tal is a wonderful place to enjoy the allure of Himalayas and let yourself be soaked in the gripping aura and spend time with your loved ones here. But, in all this adrenaline rush, make sure that you keep all the required equipments and other things, to turn this trip into a satisfying endeavor. While Chorabari Tal is a must to visit, Kedarnath Temple comes in the way to this lake, and is equally important to feel the divine blessings of this eminent temple. Hence, keep a guide with yourself, along with all essentials, and no matter what you are imagining this lake as; Chorabari Tal will surely leave you in awe during your visit here. You can turn your journey into a picnic at this lake and just soak in the beauty this place boasts itself of!