Visitor Information
Famous for: History Buffs
Entrance Fee: Entry is Free
Visiting Time: 8 am to 5 pm
Visit Duration: 1-2 hours
Endearingly referred to as Sarla Ashram, Lakshmi Ashrami in Kausani is a Gandhian based Institute for girls and is aimed at making Kumaoni women self-dependent. It is devoted to social service and was founded in 1948 by Sarla Ben or Katherine Mary Heilemann, an ardent follower of Mahatma Gandhi. She left London to support Gandhi in his independence movements in 1931. It is surrounded by a tranquil aura which is wonderful for the boarding school run by the ashram and is also an eminent center for rural women and activists that are motivated and are amazingly assisted to live self-reliant lives.
Traveller Tips
Silence is important to be maintained all throughout your visit here as it is also a school, so make sure that you remain quiet while exploring this ashram.
You can take food with you but it's not allowed inside the ashram, hence you can enjoy the view of outside while savoring delicious snacks.
Things to Do
Know about the history of this place as it is connected to British colonial times.
After exploring this ashram, don't forget to enjoy the quaint scenery outside as this site is one of the most picturesque and mind-blowing landscapes of Kausani.
Availability of Guides
There are not specific guides available but you can know about the ashram from management officials.
Best Time to Visit
Since, Kausani has a lovely climate round the year; you can explore it around April to September which is quite moderate and amiable time for a short visit.
How to Reach
Situated one km from Kausani, Sarla Ashram is a wonderful treat to explore in this stunning Himalayan town. It is just a walk away from the town and is easy to arrive without any transport. If you are at a further distance, then take a taxi or auto rickshaw to this ashram.
Interesting Facts and Trivia About Lakshmi Ashram
An amazing site to know the influence of Mahatma Gandhi, Lakshami Ashram is an idyllic place to be in if you were once amazed by the principles that Mahatma Gandhi taught us. Sarla Ben, his known follower took these ideas and turned them into social service through this ashram which is today a buoyant place for many girls that are educated here and various women who have came here to be self-dependent and be hopeful again.
It is also notable to see that it is based on Gandhian principles specifically the Unified ideals of basic education, also referred to as Nai Talim as conceived by Mahatma Gandhi.
It also provides practical teaching to for rural community activities and also is an ashram that endeavors in the uplifting orphaned as well as poor girls. Situated amidst the striking beauty of Himalayas, it offers a state of mental bliss to anyone who visits it and experiencing the Gandhian ideals implemented by Sarla Ben here.
Nearby Attractions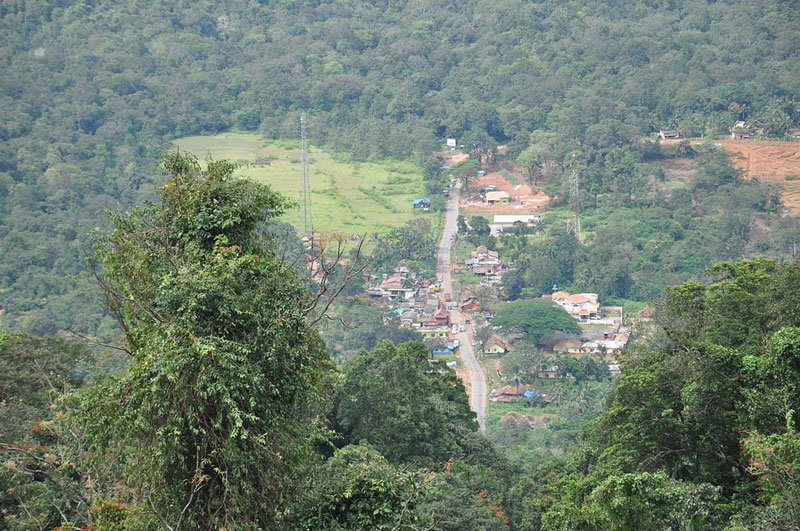 Nearby Restaurants
Hence, Lakshmi Ashram is a lovely retreat and an incredible example of Gandhian principles brought alive by Sarla Ben or Katherine Mary Heilemann, a Londoner who was truly inspired by Gandhi and began following his ideals by working for the welfare of Kumaoni women. This ashram will give you a blissful state of mind as the place is filled with optimism and liveliness that will make you visit a soulful memory to remember. So, whenever you visit this quaint Kausani, make sure to you take time to explore Lakshmi Ashram and be awestruck by its beautiful aura and also the landscape outside filled with picturesque Himalayan beauty and breezy winds to make you journey even more charming one, this place assures of a stunning scenic view as well as a historical endeavor you will cherish all the time when you visit Kausani, bon voyage!